The Net-Zero November 2021 summary report
14 December 2021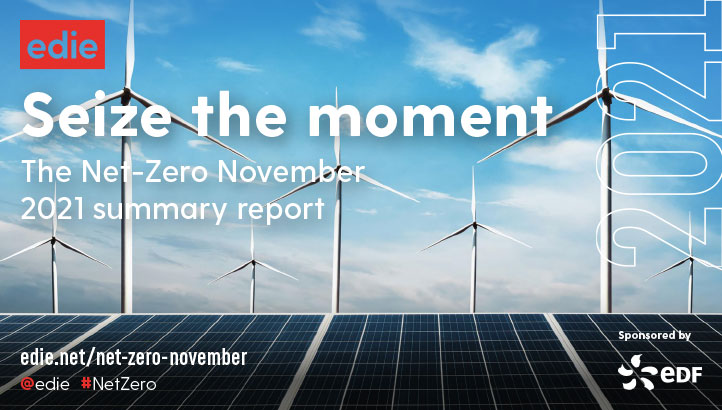 This report summarises all of the key announcements and discussion points from edie's Net-Zero November 2021 campaign; acting as a blueprint for business leadership as we begin to move from ambition into action in 2022 and beyond.
Produced in association with headline sponsor EDF, the document rounds up all of the big announcements from edie's themed month of editorial content and events which informed, inspiriedand empowered sustainability and energy professionals on the road to a net-zero carbon future for their business.
The report spotlights a number of key enablers of the net-zero transition – including green policy, finance, data, and a selection of innovations for the future put forward by edie's innovation partner, Springwise.
It also features exclusive commentary from a range of climate leaders – including a foreword by National Grid's UK sustainability manager Steven Thompson about the future of net-zero carbon business.
Fill out the form on the left and click READ THE REPORT to download your free copy of this Net-Zero November 2021 summary report.

Tags
net-zero | net-zero november | Net-Zero November 2021




N.B. The information contained in this entry is provided by EDF, and does not necessarily reflect the views and opinions of the publisher.



© Faversham House Group Ltd 2021. edie news articles may be copied or forwarded for individual use only. No other reproduction or distribution is permitted without prior written consent.