The sustainability communications handbook: Engaging with different audiences
2 April 2019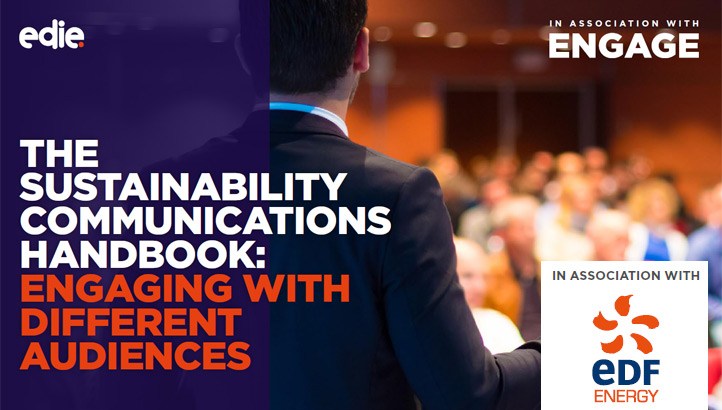 Communication is a vital component of any organisation's strategy - and an aspect which businesses of all sizes and sectors will have to continually fine-tune as digitisation progresses. Similarly, sustainability is now widely considered to be a business-critical consideration and a must-have for staff, consumers and investors alike.
In a time of warnings that humanity has just 12 years to solve major global environmental and social challenges, the pressure on sustainability professionals to effectively engage all stakeholders with their organisation's green vision has never been greater.
But this motivation comes amid rapidly declining consumer, investor and employee trust in businesses and brands, largely due to factors such as historically slow progress, transparency issues, media exposés and the rise of fake news.
This free-to-download guide, sponsored by EDF Energy and produced with the help of select speakers form edie's upcoming ENGAGE conference, provides all the advice and insight you'll need to engage key business areas and stakeholders with sustainability.

Tags
Sustainability reporting | CSR reporting | Communications | Corporate Social Responsibility




N.B. The information contained in this entry is provided by EDF, and does not necessarily reflect the views and opinions of the publisher.



© Faversham House Group Ltd 2019. edie news articles may be copied or forwarded for individual use only. No other reproduction or distribution is permitted without prior written consent.