UK Resources & Waste Strategy: A blueprint for business leadership
14 August 2019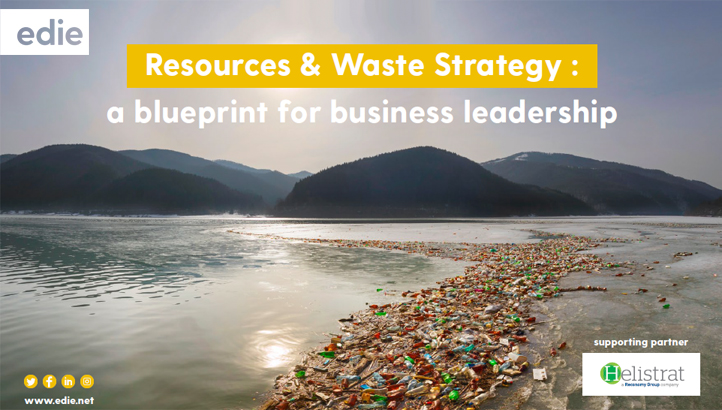 This edie insight guide provides sustainability and environmental professionals with a detailed breakdown of all of the key elements of the UK Government's Resources and Waste Strategy, and what they mean for business.
The 21-page guide, sponsored by Helistrat, gives edie readers everything they need to know about the Resources & Waste Strategy without having to trawl through the 146-page Government document themselves.
We explore the business implications of the 'big ticket' items of the Strategy – such as the "polluter pays" principle; Extended Producer Responsibility (EPR); and the much-heralded plans for a deposit-return scheme for single-use plastic bottles.
The guide is bookended by an insightful foreword from Green Alliance's Libby Peake, and an industry viewpoint penned by Helistrat's chief executive Harvey Laud, who analyses the results of a recent roundtable discussion about the Strategy held with edie this summer.
Fill out the form on the left and click 'READ THE GUIDE' to download a copy of this insight guide.

Tags
Green Policy | Resource Management | Insight reports




N.B. The information contained in this entry is provided by Reconomy UK Ltd, and does not necessarily reflect the views and opinions of the publisher.



© Faversham House Group Ltd 2019. edie news articles may be copied or forwarded for individual use only. No other reproduction or distribution is permitted without prior written consent.