edie Explains: Carbon Capture, Utilisation and Storage
2 December 2020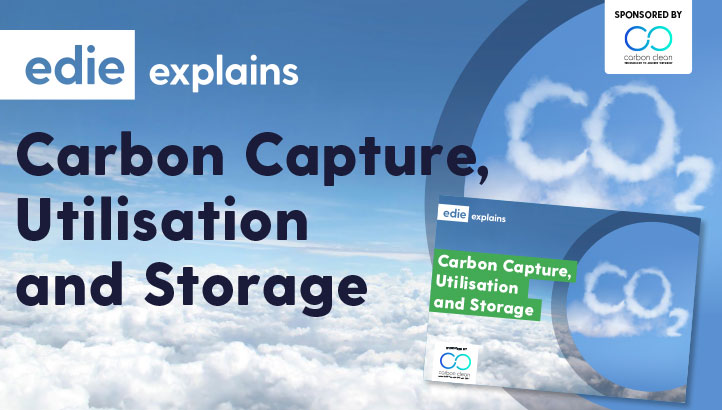 What is carbon capture, utilisation and storage (CCUS)? What are the different types of CCUS technology? How can businesses benefit from CCUS? And what are the costs associated with CCUS? This new edie Explains guide answers all of these key questions and more.
The guide, produced in association with Carbon Clean, answers all of the questions that businesses might have in relation to CCUS, a technology that is viewed as a crucial component in efforts to reach net-zero emissions by 2050.
The guide features a viewpoint from Aniruddha Sharma, co-founder and chief executive of Carbon Clean, on the role of technologies in reducing industrial emissions.
Fill out the form on the left and click 'READ THE GUIDE' to get your copy of this free edie Explains guide.
Tags
carbon capture | Carbon Capture and Storag | edie Explains | technology | net-zero




N.B. The information contained in this entry is provided by Carbon Clean , and does not necessarily reflect the views and opinions of the publisher.



© Faversham House Group Ltd 2020. edie news articles may be copied or forwarded for individual use only. No other reproduction or distribution is permitted without prior written consent.