edie Explains: Carbon offsetting
26 May 2020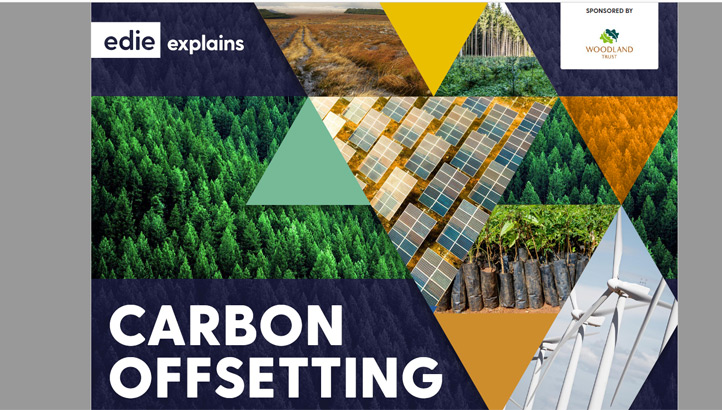 What is carbon offsetting in the terms of a businesses' carbon emissions strategy? How does the carbon offset process and its market work? And, at what point should a business turn to carbon offsetting?
This free-to-download edie Explains guide, produced in association with the Woodland Trust helps sustainability professionals understand and navigate the growing market of carbon offsets.
From exploring the different types of offsetting and how they work to outlining the benefits and controversies surrounding them, this guide outlines how offsets can be utilised as part of a carbon business strategy that focuses on reductions first and foremost.
It also features a viewpoint from Lee Dudley head of environmental carbon at the Woodland Trust, that explains where offsetting fits into the UK's net-zero target.
Fill out the form on the left and click 'READ THE GUIDE' to download a copy of this edie Explains guide.
Tags
| carbon reduction | edie Explains | low-carbon | net-zero




N.B. The information contained in this entry is provided by The Woodland Trust, and does not necessarily reflect the views and opinions of the publisher.



© Faversham House Group Ltd 2020. edie news articles may be copied or forwarded for individual use only. No other reproduction or distribution is permitted without prior written consent.