edie Explains: Energy resilience
18 October 2017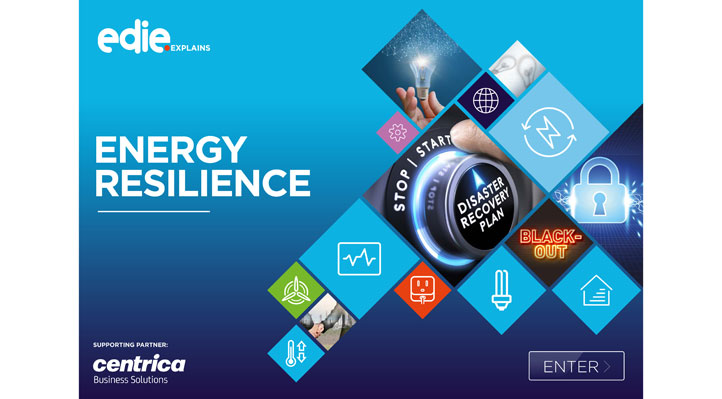 Energy resilience is about ensuring a business has a reliable, regular supply of energy and contingency measures in place in the event of a power failure.
Causes of resilience issues include power surges, accidents, weather and natural disasters, or equipment failure. Human operational error is also an issue and should be factored into resilience planning.
There is also a national-level issue at play here. While historically the UK is used to stable electricity supplies and relatively stable energy prices, resilience is moving up the agenda as the energy landscape undergoes a radical transformation from large centralised coal plants to an increasingly renewable and smaller-scale gas-fired world.
The growth of renewables and the challenges that brings to the grid in terms of intermittency also means that transmission and distribution costs are set to take up an increasing proportion of bills. Ensuring your business is energy resilient and therefore insulated from any price increases or fluctuations in supply is therefore critical to maintaining operations.
In this latest step by step guide, in partnership with Centrica Business Solutions, edie Explains it all. Read the guide by completing the form on the left.

Tags
| renewables | Energy Efficiency | planning | energy bills | energy bill | edie Explains | energy storage




N.B. The information contained in this entry is provided by Centrica Business Solutions , and does not necessarily reflect the views and opinions of the publisher.



© Faversham House Group Ltd 2017. edie news articles may be copied or forwarded for individual use only. No other reproduction or distribution is permitted without prior written consent.