edie Explains: Flexible Energy Systems
10 May 2021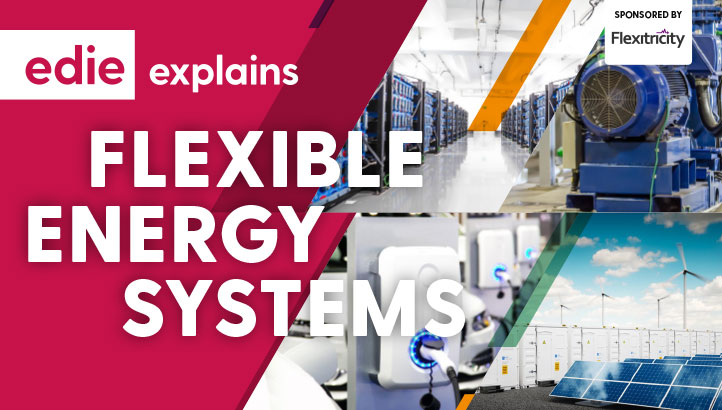 What is a flexible energy system? And how can flexible energy systems be used to accelerate the transition to net-zero carbon business? This edie Explains guide answers all of these questions and more.
Flexibility in the energy system is essential to ensuring a resilient supply. Traditionally, fossil-fuelled generation such as large coal or gas-fired power stations have been used to provide the flexibility needed to match supply to demand at peak hours, or when renewables output is low.
This current approach is not in alignment with the UK's net-zero goals, and businesses that are looking to assist with the national target will have to uncover their own approaches to flexible clean energy use moving forward.
This guide, sponsored by Flexitricity, answers key business questions surrounding the deployment and investment into flexible energy solutions.
Fill out the form on the left and click 'READ THE GUIDE' to download this free edie Explains guide.
Tags
| edie Explains | low-carbon | energy storage




N.B. The information contained in this entry is provided by Flexitricity, and does not necessarily reflect the views and opinions of the publisher.



© Faversham House Group Ltd 2021. edie news articles may be copied or forwarded for individual use only. No other reproduction or distribution is permitted without prior written consent.