edie Explains: Low-carbon heating and cooling
12 December 2018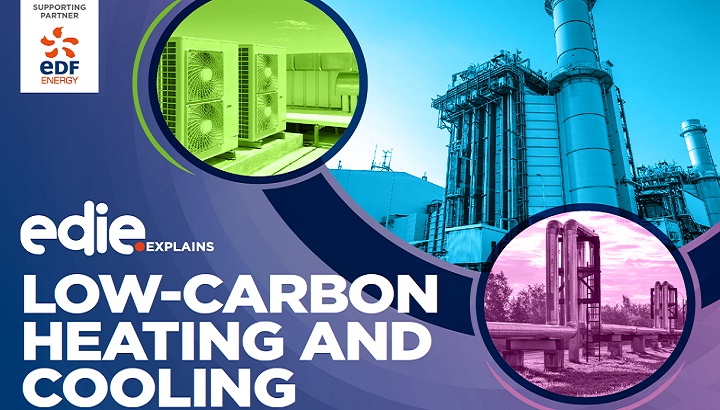 Is low-carbon heating and cooling right for your business? What are the technology options and how do you choose the right one? This edie explains business guide, produced in association with EDF Energy, has the answers.
Low-carbon heating and cooling can support the efforts of organisations that have set targets to increase their use of renewable energy and reduce their environmental impact. Decarbonisation of the UK's heat can also help to strengthen security of supply.
This nine-page edie explains guide provides an end-to-end overview of the various low-carbon heating and cooling technologies and their uses, helping sustainability and energy managers understand exactly how to make the most out of low-carbon heating and cooling.

Tags
heating & cooling | edie Explains




N.B. The information contained in this entry is provided by EDF, and does not necessarily reflect the views and opinions of the publisher.



© Faversham House Group Ltd 2018. edie news articles may be copied or forwarded for individual use only. No other reproduction or distribution is permitted without prior written consent.