edie Explains: Onsite generation
14 November 2018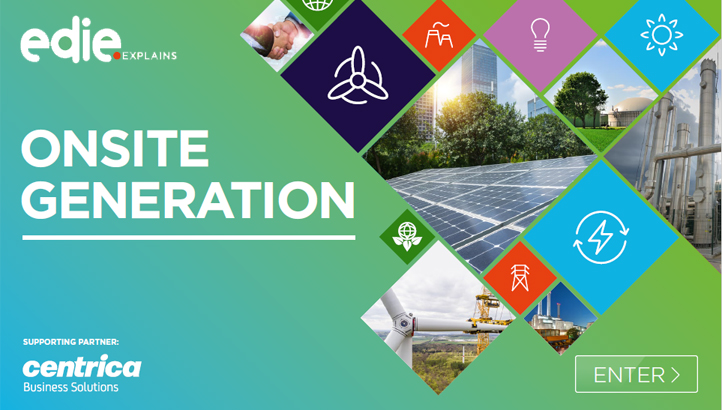 Is onsite energy generation right for your business? What are the technology options and how do you choose the right one? This edie explains business guide, produced in association with Centrica Business Solutions, has the answers.
Onsite generation takes pressure off the energy grid by allowing for more flexibility, helping it to maintain capacity and smooth out supply volatility. Plus, as it is generated close to source, far less energy is lost in transmission between generation point and point of use.
This nine-page edie explains guide provides an end-to-end overview of the various energy technolgies and their uses, helping sustainability and energy managers understand exactly how to make the most out of onsite generation.
Fill out the form on the left and click 'READ THE GUIDE' to download a pdf copy of this edie explains document.

Tags
solar | combined heat & power | anaerobic digestion | onshore wind | edie Explains | Onsite Solutions




N.B. The information contained in this entry is provided by Centrica Business Solutions , and does not necessarily reflect the views and opinions of the publisher.



© Faversham House Group Ltd 2018. edie news articles may be copied or forwarded for individual use only. No other reproduction or distribution is permitted without prior written consent.