The Green Brexit Matrix: What do the different outcomes mean for environmental policy?
9 April 2019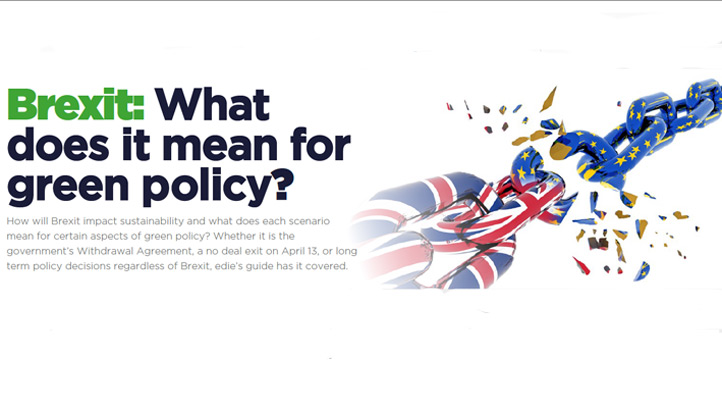 <
How will the UK's departure from the EU impact energy and sustainability professionals from a policy perspective; and how does that impact change depending on the different possible exit scenarios that remain? edie's Green Brexit Matrix maps out the answers.
Whether it is the Government's Withdrawal Agreement, a no-deal exit on 13 April, or long-term policy decisions regardless of Brexit, this handy matrix provides an overview of how domestic environmental policy looks set to be affected.
The MAtrix maps out the various green policies that derive from the EU - such as chemical use and renewables goals - and explains what will happen across each of these areas will have based on what level of Brexit the UK eventually agrees on.
The Brexit Matrix is free for all edie users to download now. Just
fill out the form on the left and click ENTER THE MATRIX

to download your pdf copy.



Tags
Brexit | Green Policy | 25-year Environment Plan | environmental management
© Faversham House Group Ltd 2019. edie news articles may be copied or forwarded for individual use only. No other reproduction or distribution is permitted without prior written consent.