edie Explains: Energy storage
21 November 2018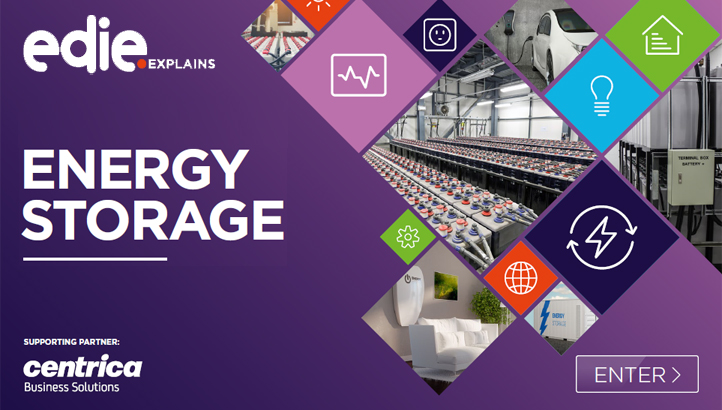 How does energy storage work? What are the business benefits of commercial battery systems? And how can they interact with other onsite energy technologies? This free edie Explains guide gives you everything you need to know.
Produced in association with edie's supporting partner Centrica Business Solutions, this six-page guide is ideal for any individual or organisation looking to capitalise on the business benefits offered up by energy storage.
Energy storage provides grid stability during electricity outages and reduces the need to import electricity via interconnectors. For businesses, meanwhile, the technology helps to maintain reliable supply, reduce wastage and save money.
But how much does an energy storage system cost? What are the key considerations that must be made ahead of deploying the technology? And how is the UK energy storage market maturing?
This edie Explains: Energy storage guide, updated in November 2018, answers all these key questions and more, forming a comprehensive, easy-to-understand outline of everything you need to know about energy storage technology.
Fill out the form on the left and click 'READ THE GUIDE' to download your free energy storage guide.

Tags
edie Explains | energy storage




N.B. The information contained in this entry is provided by Centrica Business Solutions , and does not necessarily reflect the views and opinions of the publisher.



© Faversham House Group Ltd 2018. edie news articles may be copied or forwarded for individual use only. No other reproduction or distribution is permitted without prior written consent.