Mission Possible: Achieving a net-zero carbon future for manufacturing
2 October 2019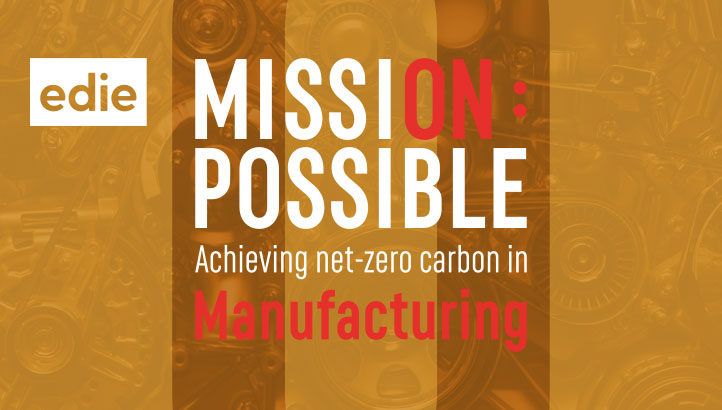 As the movement towards net-zero carbon takes hold across the commercial sector, this fresh insight report looks at how manufacturing companies are driving forward their own goals.
This insight report on manufacturing is the second in the series investigating how various sectors are radically reducing carbon while enabling and empowering its the supply chain to do the same.
Produced in association with Centrica Business Solutions, the 19-page report explores what role sustainability and energy professionals within the UK's largest manufacturers can play in achieving 'net-zero carbon' status for their businesses.
The series is inspired by Mission Possible, edie's award-winning campaign which empowers organisations to ramp up areas across all areas of sustainable development. As such, this report explores what the net-zero manufacturing industry of the future looks like through the lens of the campaign's pillars of energy, resources, buildings, operations, transport and logistics.
The report was developed following in-depth research carried out with a number of sustainability, energy and carbon managers working for manufacturers, along with experts from industry associations.
Fill out the form on the left and click 'READ THE REPORT' to download a free copy of this insight report.

Tags
carbon reduction | decarbonisation | low carbon | Insight reports | Mission Possible: Sector insight reports | net-zero




N.B. The information contained in this entry is provided by Centrica Business Solutions , and does not necessarily reflect the views and opinions of the publisher.



© Faversham House Group Ltd 2019. edie news articles may be copied or forwarded for individual use only. No other reproduction or distribution is permitted without prior written consent.