E.ON's green bonds and Dundee's solar car park: The sustainability success stories of the week
As part of our Mission Possible campaign, edie brings you this weekly round-up of five of the best sustainability success stories of the week from across the globe.
---
Published every week, the new series charts how businesses and sustainability professionals are working to achieve their 'Mission Possible' across the campaign's five key pillars – energy, resources, infrastructure, mobility and business leadership.
From an initiative aimed at building the world's most powerful tidal turbine in Scotland, to the removal of plastic bags from a supermarket chain in Ireland, each of these projects and initiatives is empowering businesses to play their part in achieving a sustainable future, today.
ENERGY: Scottish firm to build the 'world's most powerful' tidal turbine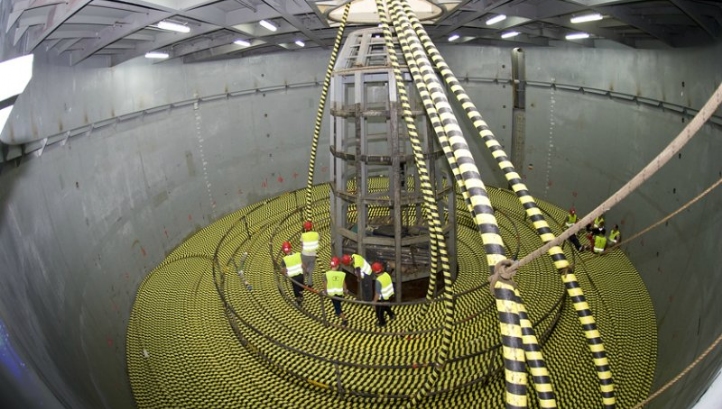 Orbital Marine Power made headlines last year after its SR2000 turbine, which was launched in 2016, was found to have generated more power in its first year of operation than the entire wave and tidal energy sectors in Scotland did from 2004-15.
Now, the firm has confirmed plans for Dundee-based manufacturer TEXO Group to build its new "O2" turbine, which purports to be even more powerful. The unit is expected to enter operation in the latter half of 2020, at the European Marine Energy Centre. There, it will undergo a two-year test period before being brought to market.
 "This is a flagship engineering project for the emerging tidal sector and we are delighted to be working with TEXO Group to showcase the very capable supply chain we are fortunate to have around us in Scotland and the wider UK," Orbital Marine Power's chief executive Andrew Scott said.
"The results that we achieved with the SR2000 over the past two years are a convincing validation of our low-cost approach to generating clean, predictable power from tidal stream energy."
Image: EMEC
RESOURCES: Irish supermarket Supervalu ditches plastic bags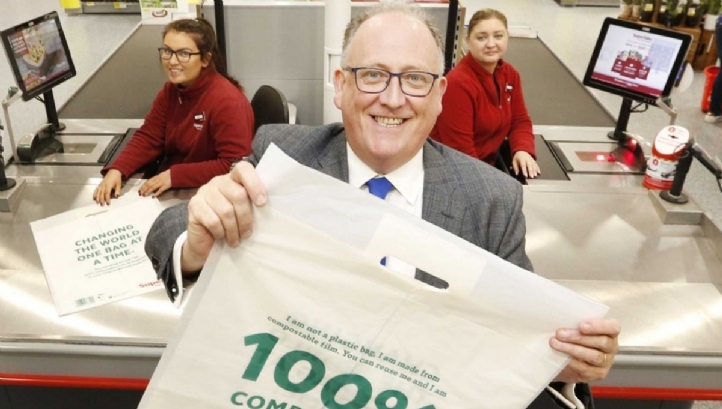 August has been a big month for plastic-free news, with the likes of Reading & Leeds Festivals, brewer Molson Coors and toymaker Hasbro all unveiling plans to phase out single-use plastics in the coming years.
With the so-called "war on plastics" showing no sign of slowing down, this month has also seen Irish convenience store chain SuperValu begin removing all single-use plastic bags from its checkouts. The bags will be replaced with home compostable and reusable alternatives, in a move set to take 2.5 million plastic bags out of circulation annually. The move builds on SuperValu's decision last year to replace plastic bags in fruit and vegetable aisles with biodegradable alternatives and to introduce compostable bowls for to-go salads.
"Reducing our environmental impact on the planet is a core focus of our overall strategy to help build sustainable communities and we have already made significant steps forward in this area," SuperValu's managing director Martin Kelleher said.
Image: SuperValu
MOBILITY: Car park with solar EV charging opens in Dundee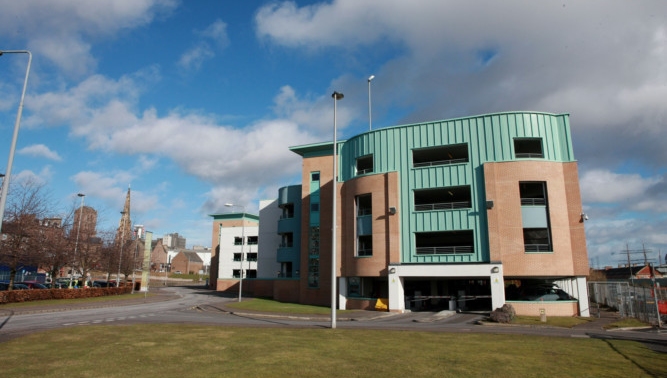 Dundee is widely regarded as a national leader in electric vehicle (EV) infrastructure. It plays host to a network of solar-powered EV charging hubs capable of accommodating 78 cars at any one time, is planning to add capacity for a further 60 vehicles and is home to the UK's largest fleet of electric minicabs (134).
This week, Dundee City Council added another string to its low-carbon transport bow with the opening of a rooftop solar array on one of its busiest car parks. Located in the city centre, the Greenmarket car part now has 20 EV chargers on its top level – all of which are powered by the solar array. The units are "trickle chargers", meaning they charge at a slower rate than rapid models.
In order to lower the costs of the project, and to manage peak load while maximising generation and energy transfer, the car park has also been fitted with a 60kW/90kWh energy storage facility, developed by Connected Energy and made using end-of-life Renault batteries.
"My ambition is to make Dundee fully electric within 15 years, which is my working lifetime," Dundee City Council's fleet operations manager Fraser Crichton told The Guardian. "I want my city to be the cleanest in the UK."
THE BUILT ENVIRONMENT: BEIS opens green home innovation fund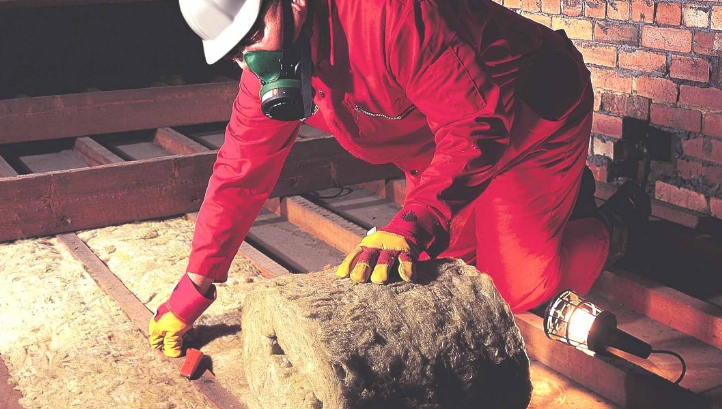 As the Committee on Climate Change (CCC) has repeatedly highlighted, the UK's domestic property stock is one of the biggest contributors to the built environment sector's energy consumption and carbon footprint. And, with the Government aiming to get 300,000 homes built every year across the nation by the mid-2020s, this trend must stop sooner rather than later if the 2050 net-zero target is to be met.
In a bid to buck what has, historically, been a broadly slow response from residents and the housebuilding sector, the Department for Business, Energy and Industrial Strategy (BEIS) this week opened a £4.63m pot, open to financial institutions, energy suppliers and smart data firms.
Projects eligible for the fund will be those which deliver energy assessments and encourage retrofits, including green mortgages, energy audits, innovative energy efficiency technologies and market research/consumer communications.
BEIS states in the fund details that all projects must be completed by March 2021 to secure a share of the funding. How much funding is allocated to each specific project will depend on its scalability.
BUSINESS LEADERSHIP: E.ON raises €1.5bn in green bonds
Earlier this month, Bloomberg New Energy Finance's (BNEF) Sustainable Finance Market Outlook for the second half of 2019 predicted a continued comeback for green bonds, after issuance fell 18% during the last quarter of 2018.  
The first signs of this trend are now coming to fruition. This week, energy giant E.ON revealed that is has raised two green bonds worth €1.5bn (£1.4bn) combined. The bonds, which mature in August 2024 and February 2030 respectively, will be used to fund energy efficiency technologies and infrastructure used for applications such as low-carbon transport, renewable energy generation and distribution, and water stewardship. Projects funded through the bonds will cover both the energy networks and consumer solutions spaces.
"Sustainability runs like a thread through the business of the new E.ON, our investments and finances," E.ON's chief financial officer Marc Spieker said.  
"Already today, an important part of our investments leads to greater energy efficiency and climate protection. We will significantly increase this share over the coming years. Green bonds help us financing these investments."
Sarah George
© Faversham House Ltd 2023 edie news articles may be copied or forwarded for individual use only. No other reproduction or distribution is permitted without prior written consent.