EDP's renewables target and eBay supports social enterprises: The sustainability success stories of the week
As part of our Mission Possible campaign, edie brings you this weekly round-up of five of the best sustainability success stories of the week from across the globe.
---
Published every week, this series charts how businesses and sustainability professionals are working to achieve their 'Mission Possible' across the campaign's five key pillars – energy, resources, infrastructure, mobility and business leadership.
In a week that will be remembered for the UK's roadmap out of lockdown, projects and initiatives which empower businesses to play their part in achieving a sustainable future, today, continued to launch and scale-up. 
Here, we round up five of the top announcements. 
ENERGY: EDP targets 50GW of renewable generation by 2030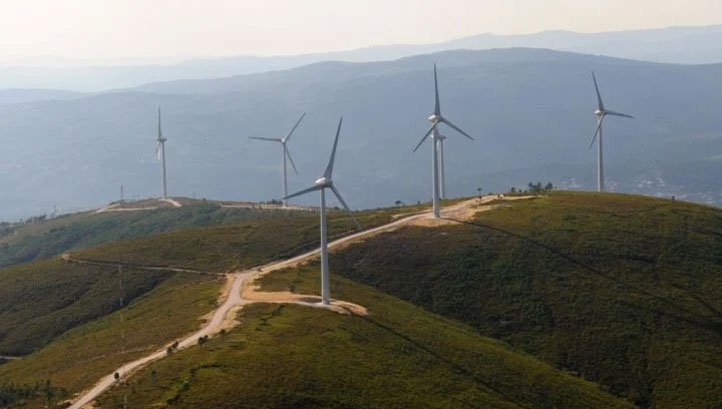 Earlier this year, Portugal's last remaining coal-fired power plant outlined plans to come offline in November. In the latest sign of acceleration in the nation's energy transition, EDP has announced major new renewable energy targets and financing.,
In a strategic update to investors this week, the firm announced a new target to host 50GW of renewable generation by 2030 and to achieve carbon-neutral operations within the same timeframe. Some €24bn has been earmarked to finance projects that will deliver this target, through to 2015. EDP's focus will be on solar and wind, but it will also scale up its energy storage and hydrogen production portfolio to complement large-scale generation arrays.
"This plan is a bold and ambitious commitment and unprecedented acceleration of growth in renewables building on our strong track record," EDP's chief executive Miguel Stilwell d'Andrade said.
"The global challenge presented by climate change requires a different mindset, ambition and, above all, measurable action."
RESOURCES: Skinner's debuts 100% recyclable dog food packaging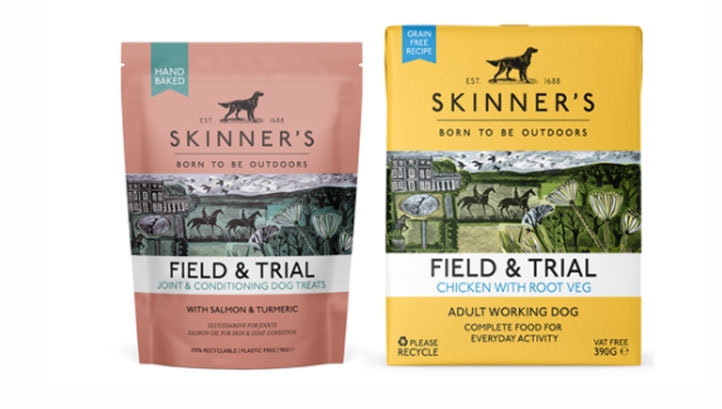 When we think of the hardest-to-recycle packaging in our kitchens, black plastic trays, or flexible plastics for items like crisps or cheese probably spring to mind. But pet-food pouches present similar recycling problems; they sometimes consist of multiple layers of different materials that are hard to separate.
Working dog food brand Skinner's has sought to tackle this issue by partnering with Tetra Pak to develop packaging that it claims is both recyclable and compostable. It consists of 70% paperboard and can be collected by most local councils at kerbside. Skinner's claims that the carbon footprint of the packaging, on a life-cycle basis, is lower than many alternatives such as aluminium cans.
"Our investment into this area now means that as a group, we are the first British manufacturer to have the Tetra Pak capabilities in house," Skinner's chief executive Tim Hansell said. "Whilst other dog food companies may use the packaging, many of these are produced abroad and shipped to the UK. In being manufactured in the UK, we are supporting our company ethos and reducing our carbon footprint all in one."
MOBILITY: Virgin Media targets all-electric fleet by 2030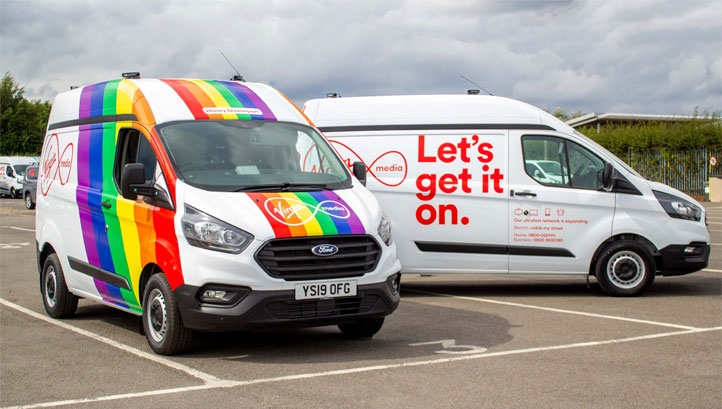 The number of big businesses with commitments to fully electric fleets has expanded rapidly. The Climate Group's EV100 initiative, for example, now has 101 members, up from 31 in 2019.
This week, Virgin Media joined that cohort. The firm's new sustainability strategy, the 'Meaningful Connections Plan', includes a commitment to ensure that all 14,000+ vehicles in the fleet are electric by the end of the decade. You can find out more about the strategy in edie's exclusive video interview with Virgin Media's head of sustainability Katie Buchanan.
The news came shortly after EY and Eurelectric published a new study on the electric vehicle (EV) transition across Europe. The study concluded that transitioning private sector fleets will accelerate EV uptick for individual motorists and public sector bodies, as fleets account for 40% of miles driven across the continent, and as big businesses have the power to influence policy and markets.
"Transitioning fleet first will pave the way and generate new commercial opportunities, including vehicle-to-grid and EV charging solutions among others," EY UK & Ireland's automotive lead David Borland said. "In order to achieve this, a fleet-centric approach is needed across both government and industry, which aims to remove barriers in areas including common standards and investment."
THE BUILT ENVIRONMENT: Developers offer first glimpse at BREEAM and WELL certified London office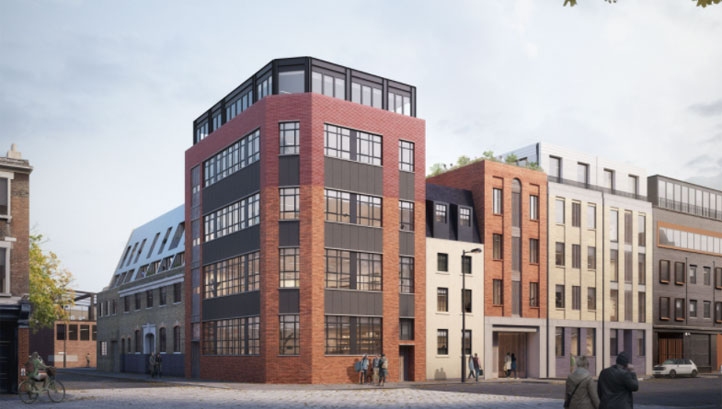 A recent Accumulate Capital survey of 500 UK firms found that 73% are expected to finalise downsizing plans by September 2021. The good news is that many large businesses are also looking to reduce the environmental footprint of their offices and the impact they have on staff wellbeing in the process.
With this in mind, London-based developer Tailored Living Solutions has provided more information on Great Suffolk Yard – a six-storey office space in Borough. The space is due to launch in the fourth quarter of 2021 and has been certified as BREEAM 'Excellent' and WELL 'Gold'. Buildings in the development have been retrofitted to improve energy efficiency, boost natural daylight and natural ventilation and to decarbonise heating.
Businesses operating nearby, that are being encouraged to consider the space, include Vodafone, HSBC, Buzzfeed and PwC.
"Increasingly, companies are moving sustainability and wellbeing to the top of the corporate agenda," Tailored Living Solutions' managing director Josh Chadd said. "The pandemic has been a game-changer, companies want proof that offices are environmentally friendly and can help with the wellbeing of their workforce to provide a safe and healthy environment to work in."
BUSINESS LEADERSHIP: eBay supercharges support for social enterprises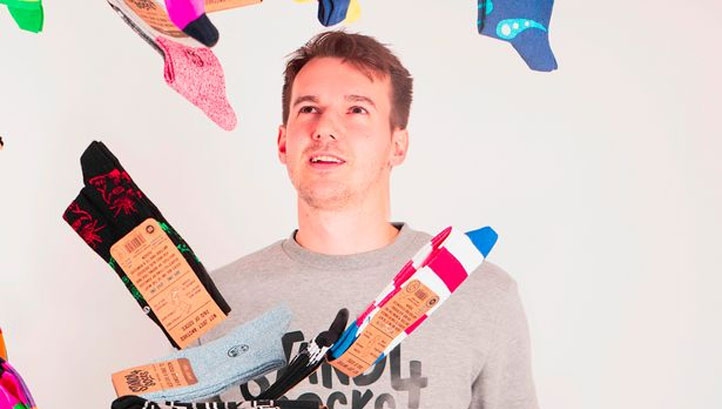 A survey of 5,000 UK adults earlier this month by Social Enterprise UK found that one-third feel that supporting businesses that help disadvantaged communities must be prioritised as part of the nation's recovery from the pandemic.  
Taking note in this change in consumer attitudes – and of its reach as an online platform – eBay has launched a three-year, multi-million-pound scheme to support social enterprises. To be eligible for the eBay for Change' programme, which will provide training and zero listing fee benefits as well as financial support, businesses must be small and must reinvest a portion of profits into community initiatives. Social Enterprise UK and the World Fairtrade Association are assisting eBay with the initiative.
"While the pandemic hasn't created the levels of inequality that we see in society, it has certainly exacerbated them both socially and economically," eBay's head of social impact Chris Gale said.
"We want to be a part of changing that and building a fairer and ultimately more sustainable economy. We believe that business can be a force for positive change and social enterprises are the living and breathing example of how this can be achieved.  With 300,000 small businesses successful trading on eBay UK, we have proven technical expertise to bring millions of shoppers to these."
The announcement from eBay comes after Ocado launched a dedicated virtual 'aisle' showcasing products from B-Corp certified brands.
Pictured: Stand4Socks, which donates to the homeless through its 'buy 1, give 1' policy
Sarah George
© Faversham House Ltd 2023 edie news articles may be copied or forwarded for individual use only. No other reproduction or distribution is permitted without prior written consent.