Egypt's newest wind farm and AstraZeneca's work to cut waste: The sustainability success stories of the week
As part of our Mission Possible campaign, edie brings you this weekly round-up of five of the best sustainable business success stories of the week from across the globe.
---
Published every week, this series charts how businesses and sustainability professionals are working to achieve their 'Mission Possible' across the campaign's five key pillars – energy, resources, infrastructure, mobility and business leadership.
As the dust settles on COP26, businesses are keen to show that they can turn environmental ambitions into actions – potentially moving further and faster than national governments. Here, we round up five positive sustainability stories from this week. 
ENERGY: 250MW wind farm enters commercial operations in Egypt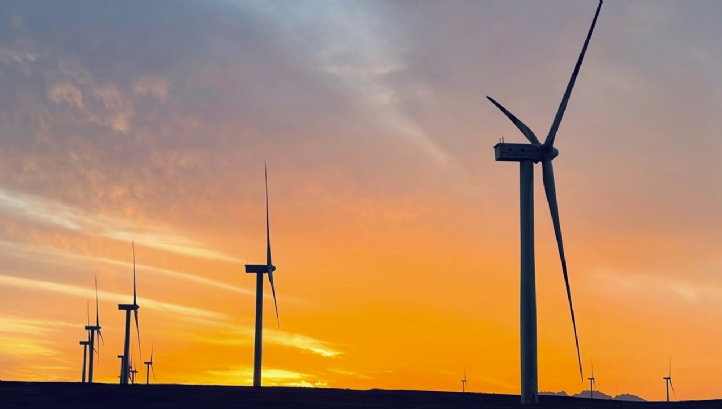 Fossil fuels accounted for more than 90% of Egypt's total energy consumption in 2016, but, as it looks towards the future, it is aiming to ensure that renewables account for at least 20% of supply by 2022 and 42% of supply by 2035. This latter target may well be updated ahead of COP27.
This week, renewable power company Lekela announced that its 250MW West Bakr wind farm near West Ghareb in Egypt is now operating commercially. The array took less than two years to complete and will boost Egypt's wind power generation capacity by around one-fifth. Lekela has worked with the Egyptian government to ensure the new array will not affect migrating birds.
"With the construction being carried out almost entirely during the pandemic, it proves that sources of clean, reliable energy can be constructed even during the most challenging conditions," said Lekela's chief executive Chris Antonopoulos.
Also this week, the International Energy Agency (IEA) published the 2021 edition of its Renewables Market report, revealing that a record 290GW of renewable energy generation capacity will have come online by the end of the year.
RESOURCES: New collaboration to help cut waste from medicines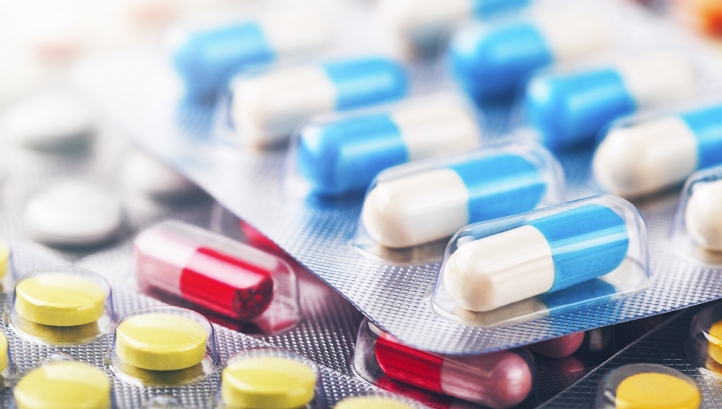 As the NHS works towards its government-mandated target of slashing emissions 78% by 2035, a new coalition has been forged to help reduce waste and emissions from the medicine sector, called the Sustainable Medicines Partnership, has launched this week.
Deloitte and AstraZeneca are the first two private sector firms participating in the Partnership, which was founded by oncologist Dr Nazneen Rahman and her laboratory YewMaker. A four-year programme for the initiative will be published early next year, outlining targets for carbon reduction and resource efficiency.
In the first instance, the Partnership will work to improve carbon footprint calculations for medicines. This will enable the development of a science-based reductions target.
To cut waste, measures will be designed to innovate away from paper information leaflets; prevent prescriptions from going uncollected; improve packaging recycling; improve the lifespan of medications and address failures in cold chain logistics.
Dr Rahman said: "Every year we throw away billions of medicines that are safe to use and desperately needed, and most medicines packaging is not recycled. It is a huge waste of money and natural resources and a major contributor to healthcare's greenhouse gas emissions."
MOBILITY: Rapid EV charging hub comes online in Wolverhampton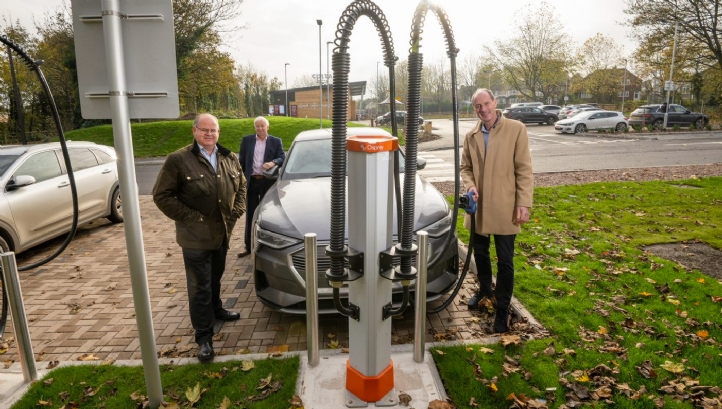 Midlands Connect estimates that the region, which currently plays host to around 45,000 electric vehicles (EVs), will have more than 1.7 million by 2030 – at which point, the ban on new petrol and diesel car sales will come into effect. That research accounted for how businesses and households will likely be nudged to switch to EVs with Birmingham's Clean Air Zone.
To help meet this growing demand, Costa Coffee has supported the addition of four ultra-rapid, innovative EV chargers at its new store off the A463 in Wolverhampton. The chargers are being supplied by Osprey Charging and use rapid charging to add up to 100 miles of charge for a car within 10 minutes. Smart technologies enable optimized charging across multiple vehicles.
Osprey Charging claims another benefit of its technology is its size. Each charger is 74% smaller than some other models, meaning organisations hosting chargers can install more. The firm is notably aiming to install 1,500 charging points at at least 150 sites within four years.
THE BUILT ENVIRONMENT: Businesses including Howard de Walden enter new sustainable buildings competition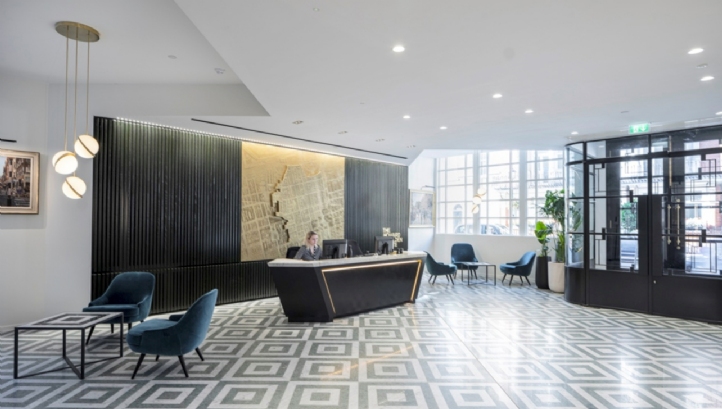 France's institute for building performance (IFPEB) has, for the sixth year, opened its CUBE competition, which recognizes best practice in managing energy efficiency in buildings. At the same time, A4MT and Ampersand have launched the CUBE competition in the UK for the first time.
Buildings consume around 40% of the world's energy and account for at least 30% of global annual emissions, so this is an important focus area on the road to net-zero.
"Collective dwellings" and commercial buildings of all sizes and uses are eligible to enter the contest, in which entrants must track their energy savings over a one-year period. Previous winners have delivered energy consumption reductions of up to 55%. For newly-renovated or new builds that are already high-performance, there will be higher standards.
The first registrant for the UK scheme was London-based property manager Howard de Walden, which has registered its head office in Westminster. The building was recently refurbished and had air-source heat pumps and onsite solar fitted, as well as external green spaces and cycle parking facilities. BREEAM certification is pending for the building.
BUSINESS LEADERSHIP: Kin + Carta certifies as a B Corp globally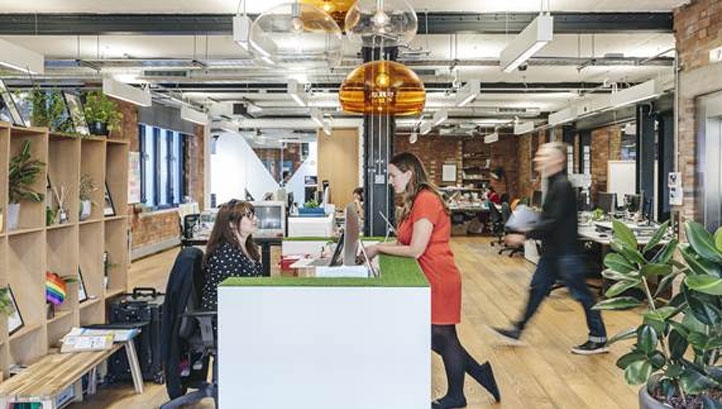 Two months ago, as part of the Success Stories roundup, we covered digital services and consultancy Kin + Carta Europe's B Corp certification, in what was described as a first for London-listed firms.
Now, the firm has achieved accreditation for all markets in which it operates globally, including the US, Colombia and Argentina.
To become a B-Corp, a business has to be assessed on its environmental impacts; impacts on the community; worker treatment; governance frameworks and interactions with customers. It must also reassess every three years. Kin + Carta said in a statement that adopting a "triple bottom line" approach helped it to certify.
"Our bottom line is not just about profit; it's about people and the planet too," said Kin + Carta's chief executive J Swann.
"We're motivated by a desire to place value in action over words, and build a successful business that gives back to the world in which it operates. As part of this journey, we're hugely proud that 99% of our shareholders voted that we should pursue this path, making us a rare example of a public company that has chosen to become a B Corp. I hope it inspires others and reinforces the reason why so many talented and forward-thinking people come to work for us."
Readers interested in learning more about the B-Corp certification process are encouraged to register for edie's next free webinars, taking place at 12pm GMT on Thursday 6 January.
These two back-to-back edie webinars, hosted in association with sustainability consultancy and edie's B Corp partner, Seismic, will explore what sustainable and ethical business leadership will look like post-COP26. Click here for a full agenda and to register.
Sarah George
© Faversham House Ltd 2023 edie news articles may be copied or forwarded for individual use only. No other reproduction or distribution is permitted without prior written consent.