El Salvador's first wind farm and seagrass-restoring gin: The sustainability success stories of the week
As part of our Mission Possible campaign, edie brings you this weekly round-up of five of the best sustainability success stories of the week from across the globe.
---
Published every week, this series charts how businesses and sustainability professionals are working to achieve their 'Mission Possible' across the campaign's five key pillars – energy, resources, infrastructure, mobility and business leadership.
As UK tabloid headlines filled with news on lockdown lifting and combatting racism in football, projects and initiatives which empower businesses to play their part in achieving a sustainable future, today, continued to launch and scale-up.
ENERGY: El Salvador's first wind farm comes online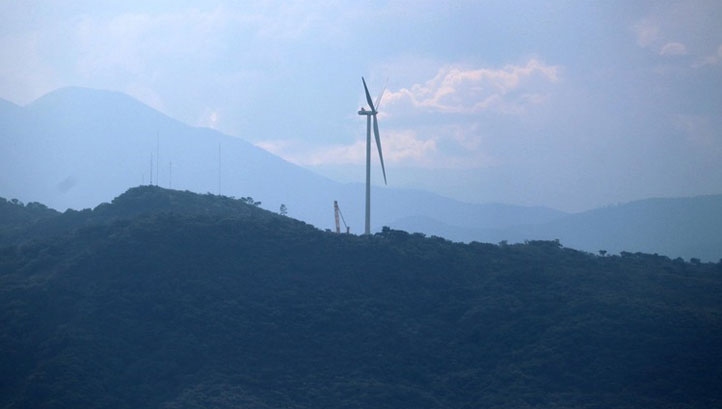 Last week, BP's annual report reviewing the energy sector revealed that the world's renewable electricity generation capacity grew at a record pace, with 358 TWh of capacity added. Then, an analysis from Carbon Tracker and India's Council on Energy, Environment and Water revealed that demand for fossil-fuel-fired electricity generation has peaked across developing nations amid a renewables surge. 
Taking a look at a specific success story in this field, El Salvador's first major wind project began operating at a commercial scale for the first time on Wednesday (14 July). The 54MW Vestus project in Metapan was supported by energy developers Tracia Network Corporation and consultants and technical services providers Arcvera Renewables. These firms have estimated that the project will reduce the nation's energy emissions by 200,000 tonnes of CO2e each year.
According to the International Renewable Energy Agency (IRENA), El Salvador has not added any new fossil fuel power generation since 2013 and has scaled its solar generation and hydropower sectors significantly in recent years. But the Agency has also warned that it is currently underutilising geothermal energy and wind.
Image: Arcvera Renewables
RESOURCES: Lincolnshire-based battery recycling plant set for 50% capacity boost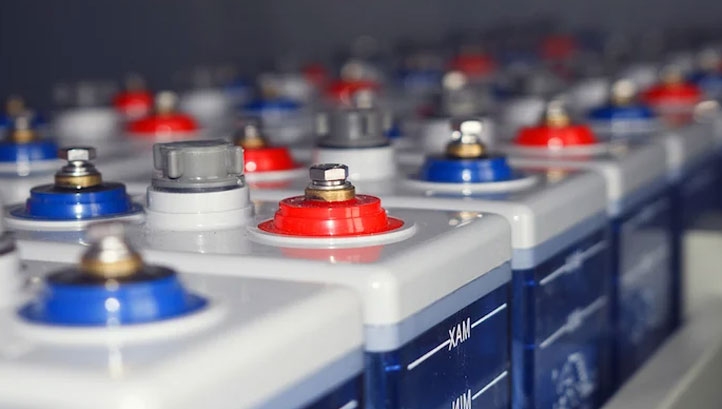 Batteries are essential to the net-zero transition – but for all the good they play in electrifying sectors such as transport and providing flexibility solutions, recycling challenges remain. This could create challenges not only with waste management but with sourcing enough critical raw materials, in a sustainable manner, to produce low-carbon technologies.
It is, therefore, welcome news that recycling firm Enva has confirmed investment to increase the capacity of its lead-acid battery processing facility in Immingham, Lincolnshire, by 50%. The investment package covers material handling and processing lines and new storage, which will take the plant's capacity to more than 36,000 tonnes of batteries annually.
Enva's general manager for batteries Arvydas Pocevicius said: "Recycling batteries ensures valuable resources can be reused in more sustainable products and aren't lost forever via landfill or incineration.
"This expansion of our operations represents a significant increase in the UK's lead-acid battery recycling capacity. It will result in fewer batteries needing to be exported for treatment, driving additional CO2 savings. It has also directly created 12 new jobs in the region, which we are now actively seeking to fill."
Image: Enva
MOBILITY: Go-Ahead Group targets net-zero by 2025
The publication of the UK Government's Transport Decarbonisation Plan has been one of the week's biggest sustainability stories, with more clarity on the direction of travel for low-carbon rail, aviation and road transport.
In the private sector, bus, coach and rail operator Go-Ahead Group has launched a new climate strategy headlined by commitments to cut emissions by 75% by 2035 and bring them to net-zero by 2045. Major changes set to be delivered as part of the plan include transitioning to a fully electric and hydrogen fleet of buses and trains across the UK by 2035.
Go-Ahead Group's chief executive David Brown said: "Climate change is the number one challenge facing society and in order to address it, we must make radical changes to the way we travel. If we're serious about protecting the health of our planet, then businesses such as Go-Ahead must show leadership.
"Our climate change plan is ambitious but deliverable and is consistent with international goals of limiting any increase in global temperature to 1.5C. We will play our part by decarbonising our business and by investing in environmentally sustainable technology. We hope our commitment will be matched by a broader shift in public policy on transport by encouraging people to walk or cycle where possible, use buses and trains as an alternative but only use a car if absolutely necessary."
Image: Go-Ahead
THE BUILT ENVIRONMENT: Danone's nutrition plant in Brazil certifies as carbon neutral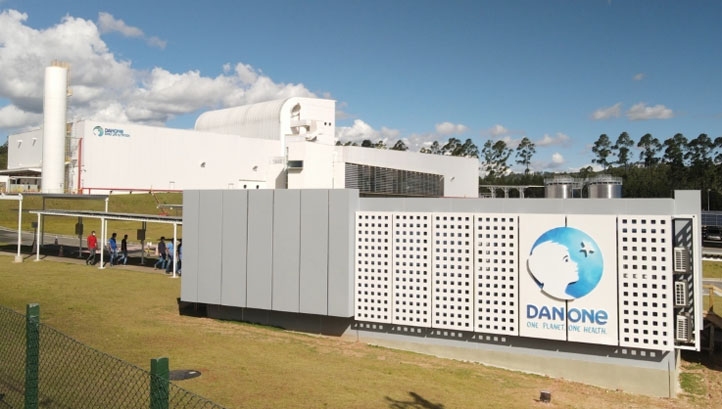 Danone updated its climate policy in 2015, committing to deliver carbon-neutral operations and a carbon-neutral upstream value chain by 2050. In a positive step towards this goal, the FMCG giant has had its nutrition plant in Pocos de Caldas, Brazil, certified as carbon neutral by the Carbon Trust.
The electricity used to power operations is 100% renewable; a 1,500-panel rooftop solar array provides some of the electricity and the rest is met through sourcing contracts. Danone claims the plant is one of the most energy-efficient of its kind. Measures have also been taken to reduce water consumption and ensure water self-sufficiency and to achieve zero-waste-to-landfill status; moves that will also impact the plant's emissions footprint.
The residual emissions associated with plant operations like heating and cooling, and the building's embodied carbon, are being offset through nature conservation projects, run in partnership with Brazilian organisation BioFIlica.
Image: Danone
BUSINESS LEADERSHIP: Salcombe Distilling Co. pledges '1% for the oceans'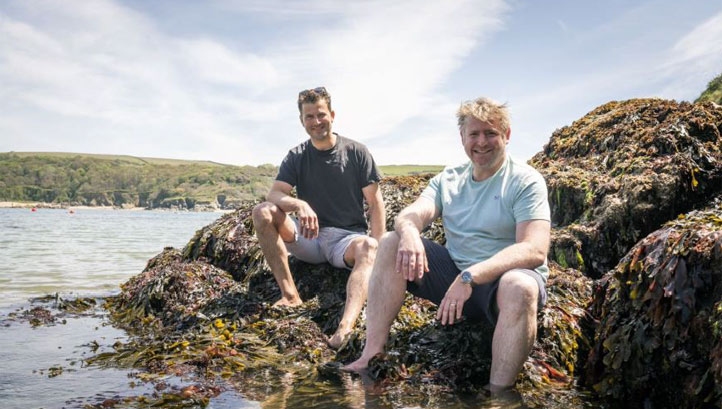 There has been an increased focus on harnessing the potential of nature-based climate solutions in recent months and, specifically, several interesting initiatives have kick-started across the UK coastline. In West Sussex, Adur and Worthing Councils have submitted proposals to the Crown Estate to lease seabed for a kelp forest. Elsewhere, WWF is working with Carlsberg and Sky on two seagrass projects, while the Wildlife Trusts has received People's Postcode Lottery funding to restore kelp forests, seagrass pastures and salt marshes.
Another success story in this space comes from Devon-based gin company Salcombe Distilling Co., which has partnered with the Marine Conservation Society (MSC). The partnership will see at least 1% of the distillery's profits donated to the MSC's programmes to restore seagrass meadows. Customers are being told that each bottle they buy will contribute to the restoration of up to two square metres of the habitat.
Salcombe Distilling Co.'s co-founder Howard Davies said the partnership will "provide a real and tangible benefit to the ongoing wellbeing of our oceans and a valuable contribution to the global battle against climate change."
The company also reiterated its commitments to plastic-free packaging and 100% renewable electricity.
Image: Salcombe Distilling Co.
Sarah George
© Faversham House Ltd 2023 edie news articles may be copied or forwarded for individual use only. No other reproduction or distribution is permitted without prior written consent.