Electric flights and Barilla's recyclable packaging: The sustainability success stories of the week
As part of our Mission Possible campaign, edie brings you this weekly round-up of five of the best sustainability success stories of the week from across the globe.
---
Published every week, the new series charts how businesses and sustainability professionals are working to achieve their 'Mission Possible' across the campaign's five key pillars – energy, resources, infrastructure, mobility and business leadership.
Despite the economic shockwaves being felt globally as a result of the coronavirus pandemic, projects and initiatives which empower businesses to play their part in achieving a sustainable future, today, are continuing to launch and scale-up. 
RENEWABLES: Spain's second subsidy-free solar farm comes online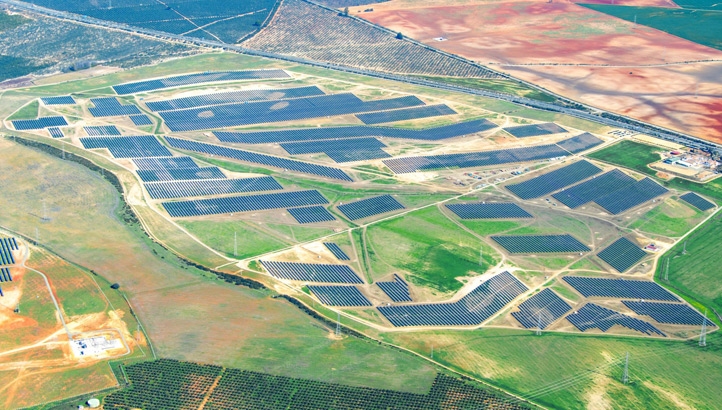 Spain's second subsidy-free solar farm has come online this week. Don Rodrigo 2, is a 50MWp farm located near Seville and has been developed by BayWa r.e. In fact, it is located just 3km away from the original 174MWp Don Rodrigo solar park which was the first subsidy-free utility-scale PV plant in Europe.
The solar farm has a 12-year PPA with Statkraft. Don Rodrigo 2 will generate 100GWh of solar power every year – enough to power around 30,000 Spanish households. It comes online as the Spanish government readies itself to approve new national climate targets to ensure that at least 70% of the country's electricity needs to come from renewables by 2030.
BayWa r.e.'s global director of solar projects Dr Benedikt Ortmann, said: "Our success in developing major subsidy-free solar projects, not only here in Spain, but also in other European countries, demonstrates that grid parity is a reality. There is no doubt that solar will play a crucial and leading role in the energy transition."
RESOURCES: World's largest pasta producer switches to recyclable packaging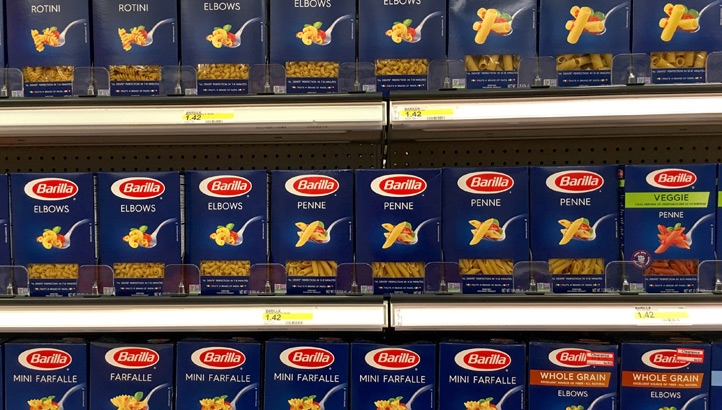 The world's largest pasta producer, Barilla, has made commitments to ensuring all materials for packaging are sourced from renewably from responsibly managed forests as part of a set of 'Sustainable Packaging Principles'. The company has this week announced that it is rolling out 100% recyclable packaging across its entire pasta range.
The packaging is paper-based and made from 100% virgin fibres from certified sources. The plastic front window has been removed and Barilla has worked with CONAI – the national packaging consortium in Italy – the Sustainable Packaging Coalition in the United States, and CITEO in France to ensure it means regulations.
Barilla's marketing manager for export markets Alberto Costella said: "At Barilla, operating in a sustainable way is part of who we are, everything we do ensures a sustainable supply chain, from the field right through to the fork, and working to remove the plastic window from our packaging is an extension of this. We know lowering our impact on the environment and protecting the planet is important to our consumers, especially since we're all spending a lot more time at home and are more aware than ever of how much household waste we produce."
MOBILITY: World's largest electric aircraft takes flight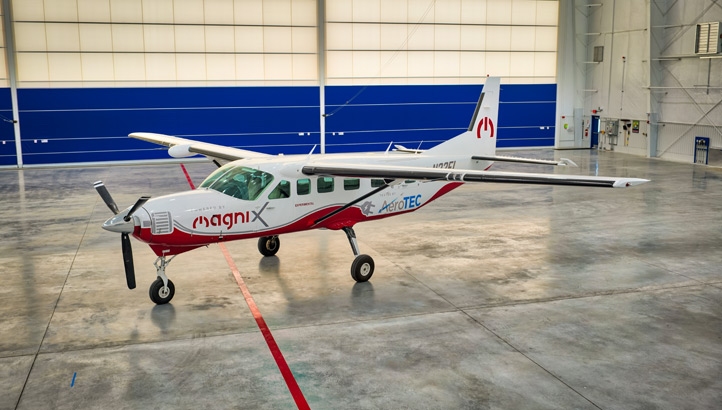 Image credit: Magnix
The need to decarbonise the aviation sector is clear, yet most efforts have focused on sustainable fuels, rather than the electrification of aircraft engines. The main stumbling point is the weight of the battery system required to power a flight, but on Thursday (28 May) a huge milestone was reached.
An electric-powered Cessna 208B Grand Caravan developed by propulsion company Magnix and AeroTEC and flight test firm AeroTEC took off and recorded a 30-minute flight over Washington. It might not sound like much, but the aircraft, powered Magnix's Magni500 750hp all-electric propulsion system, is capable of carrying between 9-14 people.
Roei Ganzarski, the chief executive of magniX, told The Guardian that this type of electric engine would be suitable for smaller aircraft carrying a few passengers into smaller airports. Flights of under 1,00 miles could be made by electric aircraft if the battery technology improves, but reports suggest that it is currently better suited for short flights of around 100 miles.
THE BUILT ENVIRONMENT: Wind energy to help heat Scottish homes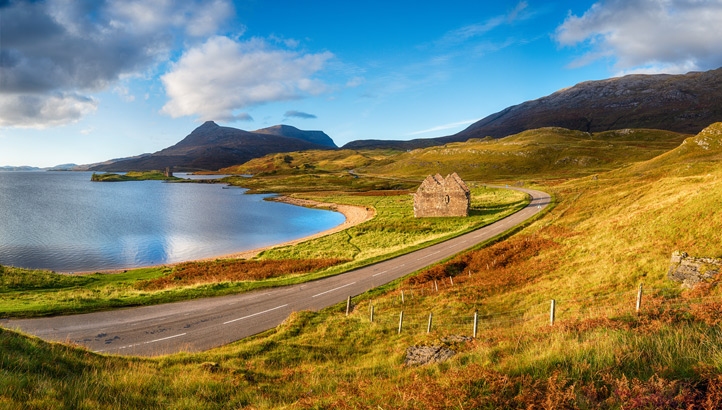 According to Citizens Advice Scotland, Scottish homes not connected to the gas grid often incur higher heating costs and are also more likely to drop into fuel poverty. As such, a new trial project has been launched in the highlands to deliver excess renewable energy to heat off-grid homes.
Scottish and Southern Electricity Networks, National Grid ESO, Delta-EE, Everoze and PassivSystems are all involved in the project. The organisations claim that around 400,000 homes could benefit from the system and switch to a clean heat source in the process. The 4D Heat pilot has been backed by Ofgem's innovation programme.
Cian McLeavey-Reville, Innovation Strategy Manager at ESO, said: "Reducing the amount of wind curtailed, as well as improving the business case for low carbon electric heat, would be a major step forward on our path to a net-zero carbon economy."
BUSINESS LEADERSHIP: Pernod Ricard launches sustainability training for bartenders
Bartenders have been particularly impacted by the ongoing coronavirus pandemic, and in response global alcoholic beverage firm Pernod Ricard has announced a partnership with the United Nations' EducateAll app to provide free training and online courses on sustainable bartending.
The courses are accessible to all legal-drinking-aged adults, through the EdApp mobile learning platform. The firm is facilitating the platform through its in-house training group Pernod Ricard University. Courses have been developed in partnership with anti-waste bartending duo TrashTiki and the Sustainable Restaurant Association. Each course is aligned to the overall ambitions of the Sustainable Development Goals (SDGs).
Pernod Ricard's vice president for sustainability and responsibility Vanessa Wright said: "Bartenders, and the hospitality industry more broadly, have always been very important partners, as well as drivers of innovation – perfectly placed at the forefront of our changing world, embedding sustainable and responsible practices and enabling others to do the same. In preparing for the future, this online training module is another milestone of our joint journey towards the bar world of tomorrow."
Matt Mace
© Faversham House Ltd 2023 edie news articles may be copied or forwarded for individual use only. No other reproduction or distribution is permitted without prior written consent.