Etihad's plastic-free flight and Uber's public transport push: The sustainability success stories of the week
As part of our Mission Possible campaign, edie brings you this weekly round-up of five of the best sustainability success stories of the week from across the globe.
---
Published every week, the new series charts how businesses and sustainability professionals are working to achieve their 'Mission Possible' across the campaign's five key pillars – energy, resources, infrastructure, mobility and business leadership.
From Etihad Airways' plastic-free flight, to Mout Cider's partnership with WWF, each of these projects and initiatives is empowering businesses to play their part in achieving a sustainable future, today.
ENERGY: Renewables generate more power than coal for the first time in US history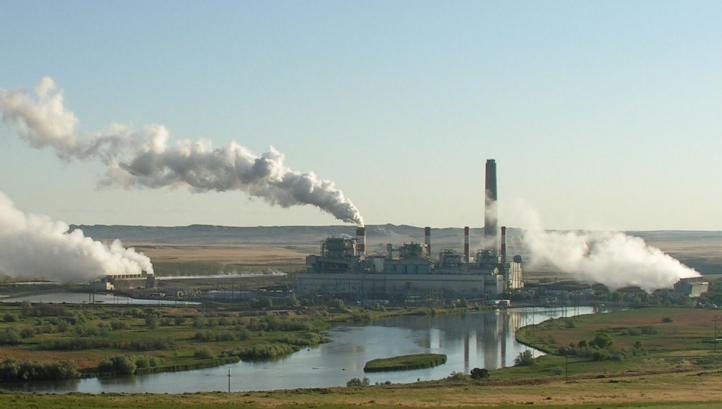 The UK has celebrated a number of coal-free successes in recent months, with the grid operating for 92 hours without domestic coal generation over the Easter period – around 20 hours longer than the previous record, set in April 2018.
This week, the US posted a similar success story when the nation's Energy Information Administration published its official power generation figures for April. The data shows that renewables accounted for 16% more of the grid share than coal did during the month, predicting that clean power should account for 1.4% more of the share during May as well.
While there are seasonal factors at play, given that the US has long performed temporary shutdowns of coal plants during lower demand periods in spring, it is worth noting that the nation is still less far into its clean power transition than many other developed countries. For example, natural gas generation only exceeded coal generation for the first time in spring 2015.
"Coal's proponents may dismiss these monthly and quarterly ups and downs in generation share as unimportant, but we believe they are indicative of the fundamental disruption happening across the electric generation sector," the Institute for Energy Economics and Financial Analysis's editor and analyst Dennis Wamstead said.
"As natural gas achieved earlier, renewable generation is catching up to coal, and faster than forecast."
RESOURCES: Etihad Airways completes long-haul flight free from single-use plastics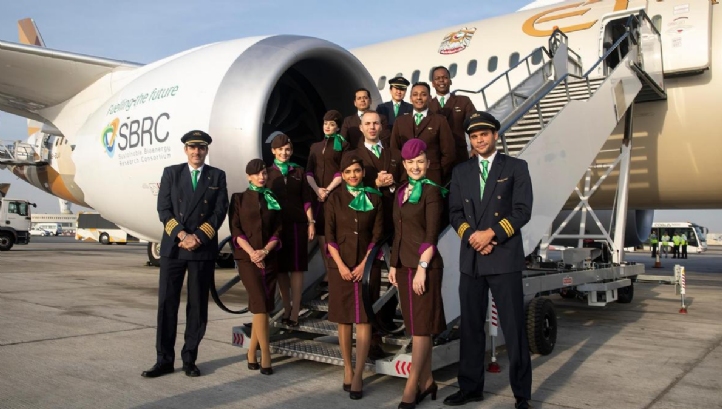 As the "Attenborough effect" continues to grip the global business community, several high-profile companies across the transport sector have implemented limitations on single-use plastic items, from Virgin Australia's ban on stirrers to Thomas Cook's sweeping commitment to finding bio-based or recyclable alternatives to all plastic products offered through its airline and hotels.
These firms were this week joined by Etihad Airways, which completed its first long-haul flight free from all single-use plastics. The flight, from Abu Dhabi to Brisbane, saw 95 items used across the aircraft cabin – from cups and cutlery, to headphone bags and toothbrushes, replaced with bio-based alternatives. Where replacements for the plastic products could not be found, Etihad refused to load the items.
Etihad claims that these switches mitigated the use of more than 50 kilograms of plastics, most of which would typically have been hard-to-recycle or non-recyclable. It is now striving to reduce its overall single-use plastic footprint by 80% by 2022, against a 2018 baseline, with an interim goal of a 20% reduction by the end of 2019.
"There is a growing concern globally about the overuse of plastics which can take thousands of years to decompose," Etihad Aviation Group's chief executive Tony Douglas said. "It's our responsibility to act on this, to challenge industry standards and work with suppliers who provide lower-impact alternatives."   
MOBILITY: Uber set to promote public transport in London
Shortly after launching its 15p-per-mile "eco-charge" to help its London drivers buy electric vehicles (EVs), ride-hailing giant Uber has begun to promote public transport alongside its own services to users in the capital.
The firm revealed on Monday (29 April) that it will add a new "public transport" option to London-based users, showing real-time Tube, rail, tram, riverboat and bus arrival information alongside its own journey options through its smartphone app. Uber has always maintained that its aim is to help promote the reduction of private car ownership in urban areas, but this move is the first time it's promoted something other than its own services as it strives to achieve this vision. The feature is set to be made live by the end of the month.
"Over time, it's our goal to help people replace their car with their phone by offering a range of mobility options – whether cars, bikes or public transport – all in the Uber app," Uber's regional general manager for Northern and Eastern Europe Jamie Heywood said.
THE BUILT ENVIRONMENT: Housebuilders ink deal for solar panels on new-build homes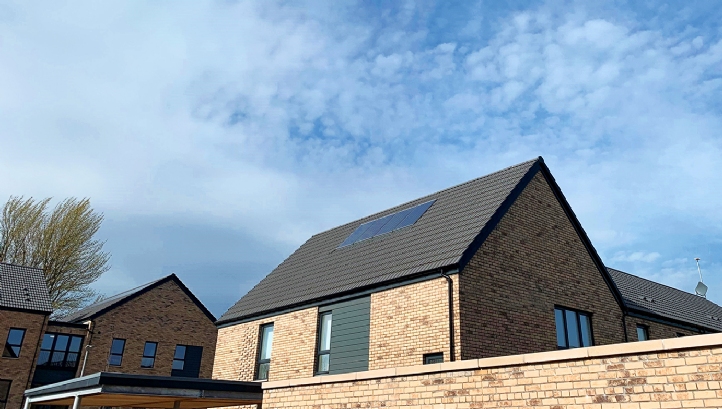 Earlier this year, the UK Government made a U-turn on its decision to end the solar "export tariff", confirming that households which install solar panels in the future will be paid for excess power they generate and send to the grid. This move laid the foundations not only for individuals to choose small-scale solar for their homes, but for housebuilders and other stakeholders across the built environment sector to expand or re-affirm their commitments to solar power.
Among them are Persimmon Homes, which this week extended its national supply agreement with photovoltaic (PV) panel solutions provider Viridian Solar through to 2021. Since 2017, the agreement has seen the housebuilder deliver more than 4,000 solar homes across 85 sites.  
This week also saw construction firm McTaggart Group ink a new deal with Viridian Solar to fit the 500 new homes it builds each year with rooftop solar solutions. The Group has a strong focus on the affordable housing sector, so many of these properties will be delivered under contracts with local authorities or housing associations.
BUSINESS LEADERSHIP: Old Mout cider partners with WWF to champion nature conservation
From Toast Ale's closed-loop drinks to Brewdog's protest-themed beer called 'Make Earth Great Again', the alcoholic beverage sector has provided us with several shining examples of sustainability leadership over the past year.
Building on this trend, Heineken-owned cider brand Old Mout this week unveiled a new partnership with WWF, aimed at uniting young consumers in a drive to protect natural habitats and save endangered species from extinction. The partnership will see Old Mout air its first ever TV advert, which features a kiwi bird on a mission to protect other animals' habitats across the globe, including WWF's icon, the giant panda. It will also host habitat-related communications campaigns at its "Kiwi Camp" areas at the Isle of Wight and Boardmasters music festivals.
Old Mout will additionally donate directly to WWF's nature conservation and restoration schemes through sales of its cider at more than 1,500 pubs across the UK, where on-trade digital activation will allocate 30p for every bottle purchased to the charity.
Sarah George
© Faversham House Ltd 2023 edie news articles may be copied or forwarded for individual use only. No other reproduction or distribution is permitted without prior written consent.