Everything you may have missed: The sustainability success stories of Climate Week NYC 2020
As Climate Week NYC comes to a close, edie highlights the numerous new green commitments and announcements made by businesses and policymakers.
---
On Monday (21 September), hundreds of representatives from policy, business, science, academia, thought leadership and the third sector were meant to be descending on New York City for the ninth Climate Week.
In light of Covid-19, the event was moved online. But this didn't stop corporates from making a string of new commitments, policymakers for setting new national and state-wide targets or research publications from being published and promoted. 
Here, edie rounds up all the key happenings which took place either at the event, or to coincide with it, splitting them in accordance with our Mission Possible campaign pillars. 
ENERGY
China – the world's highest emitting country and a key player in the coal sector – committed to reach peak emissions by 2030 and to become carbon-neutral by 2060.
South Korea unveiled its Green New Deal proposals, headlined by a 2050 net-zero goal and a 2030 commitment for renewables to account for at least 20% of the domestic generation mix.
Turbines were ordered for the UK's Dogger Bank Wind Farm, off the North East coast. Once completed, the project will be the largest of its kind in the world.
Walmart, Adidas, Decathlon, PVH, Lululemon, Anta, Changzhou New Wide and Daito Trust Construction joined The Climate Group's EP100 initiative.
Intel, Asics, Velux Group, Sanofi and SKF joined the RE100, committing to source 100% renewable electricity by 2030. PepsiCo is another new member.
The UK Government announced that it is assembling an Energy Transition Council consisting of leaders from business, politics, finance and technology. The representatives will work to develop, recommend and implement measures to help developing nations transition from coal to renewables, backed by a new £50m Clean Energy Innovation Facility overseen by the UK's International Climate Finance arm.
RESOURCES
 Nestle Waters has forged a partnership with waste management giant Biffa to help boost plastic recycling and secure larger recycled PET feedstocks. Subsidiary brand Buxton is notably aiming to launch 100% recycled plastic bottles next year, with all plastics sourced from the UK.
Ribena began removing plastic straws from its cartons, replacing them with sustainably sourced paper alternatives. The move will prevent 16 tonnes of plastic from being distributed annually.
Evian launched bottles made from 100% recycled content across its 500ml and 750ml lines in the UK. The new packaging is, in turn, recyclable.
MOBILITY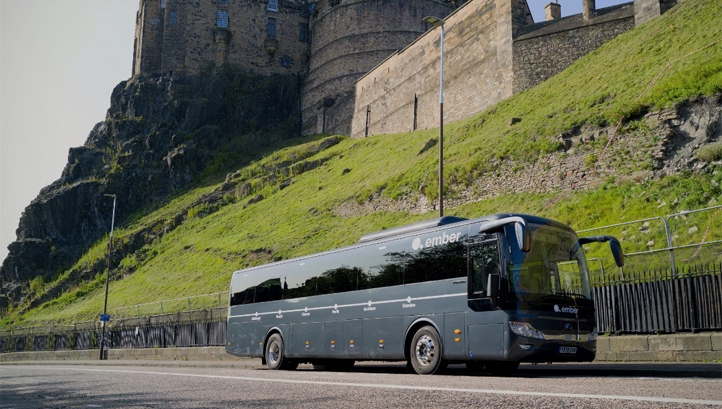 Tesla announced that it had reached a breakthrough that could see the cost of its batteries halved by the end of 2023.
Octopus Energy has begun working with Volkswagen Group (VW) to incentivise motorists to make the transition to electric vehicles (EVs) and renewable electricity simultaneously. Under the partnership, VW customers will be given a £90 credit for moving to one of Octopus' renewable energy tariffs – enough to power their car for 8,000 miles.
Public transport operator First Bus revealed that it is preparing to launch its first series of zero-emission buses in Leeds, following extensive work with local authorities in the area. The nine single-decker buses have a range of 200 miles and will be recharged at a depot fitted with two Tesla-brand battery storage units.
Triodos Bank confirmed that it is providing a £490,000 loan to transport start-up Ember to help it launch all-electric coaches on its route between Dundee and Edinburgh.
Transport rental platform Bolt added a 'walk' category to its app, encouraging users in the UK to opt for active transport. To incentivise uptake, it asked users to share their walk on Instagram for their chance to win a cash prize.
Tesco, Costain Group and Mindspace Business Parks REIT joined the EV100 initiative.
THE BUILT ENVIRONMENT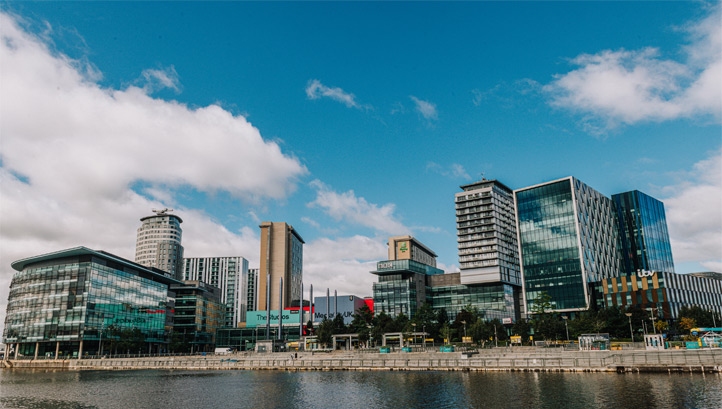 Plans have been unveiled to transform London's second-largest garden square, Grosvenor Square, into a biodiversity hub. The plans have been co-developed with input from more than 4,000 residents, as well as experts from Royal Botanic Gardens Kew, LSE Cities and the Green Infrastructure Consultancy. They would see tree cover doubled and biodiversity boosted through the installation of corner garden "gateways", shaded gardens and a hidden water garden capable of capturing and recycling rainwater.
MediaCityUK celebrated the certification of six of its buildings as net-zero, as per the UK Green Building Council's (UKGBC) definition. Half of the buildings on the development are now certified.
BUSINESS LEADERSHIP
Formula E announced that it has been certified as net-zero for all six of its series' to date.
Unilever partnered with Google to use Google Cloud and Google Earth Engine to improve sustainable sourcing practices. The geo-spatial platforms will help Unilever to build a broad view of forests, water cycles and biodiversity across its supply chains, starting with palm oil.
NatWest launched a pilot with fintech app CoGo that will let its customers track the environmental impact of their purchases. It will also run customer-facing workshops on climate action through its MoneySense programme.
Electric off-road racing series Extreme E partnered with Unicef to develop and deliver a climate education programme for young people in Greenland, where it is racing in August 2021. Experts from Oxford and Cambridge Universities will contribute to the initiative.
The Rainforest Alliance unveiled a new interactive events and communications campaign, 'Follow the Frog', in a bid to change collective behaviours to preserve biodiversity across food systems.
Banking giants BBVA, BNP Paribas, ING, Société Générale and Standard Chartered published a report documenting early-stage learnings from implementing a new methodology designed to align investment portfolios with the Paris Agreement.
Sarah George
© Faversham House Ltd 2023 edie news articles may be copied or forwarded for individual use only. No other reproduction or distribution is permitted without prior written consent.