Evian's reusable water bottles and VW's 'carbon-neutral' EVs: The sustainability success stories of the week
As part of our Mission Possible campaign, edie brings you this weekly round-up of five of the best sustainability success stories of the week from across the globe.
---
Published every week, this series charts how businesses, city leaders and sustainability professionals are working to achieve their 'Mission Possible' across the campaign's five key pillars – energy, resources, mobility, built environment and business leadership. 
From Volkswagen's pledge to deliver 'carbon-neutral' electric vehicles (EVs), to the launch of a $3m funding pot for green innovators, each of these projects and initiatives is empowering businesses, local authorities and governments to achieve a sustainable future, today.
ENERGY: Kingspan installs wind turbine at North Wales factory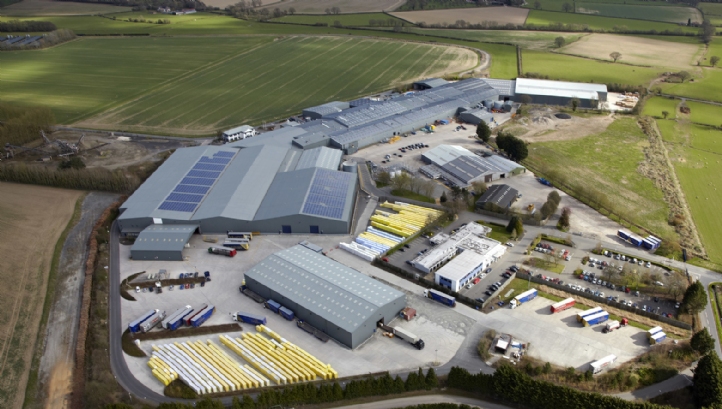 After having its carbon reduction aims rubber stamped by the Science Based Targets initiative (SBTi) last October, building materials giant Kingspan has this week installed a 900kW wind turbine at its Holywell insulation factory in North Wales.
According to renewables firm EWT Direct Wind, which delivered and installed the turbine during a three-day shutdown at the facility, 90% of the energy generated by the array will be used to power the factory during its operating hours. The remaining power will be sold back to the grid.
The installation of the turbine marks a step towards Kingspan's 2020 target of becoming a 'net-zero energy' business, sourcing all of its power from either onsite renewable arrays or through Power Purchase Agreements (PPAs). The company is currently on track to meet this ambition, having reduced the carbon intensity of its operations by 77% since 2010.
RESOURCES: Evian unveils its first reusable bottles in bid to become 'truly circular'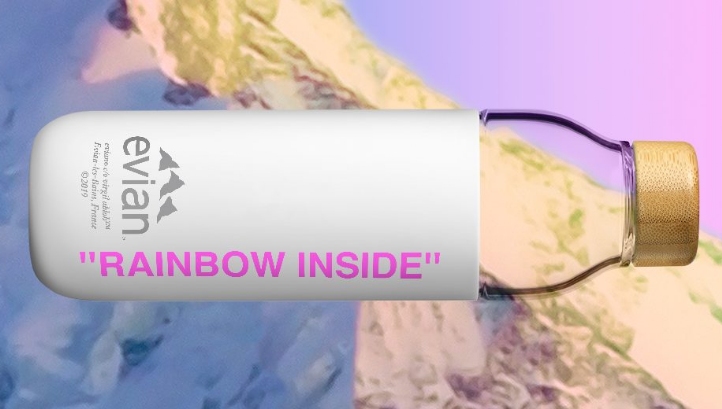 Building on its pledge to become a "truly circular" company and its moves to source more recycled PET (rPET) for its bottle manufacturing, French bottled water giant Evian unveiled designs for its first range of reusable drinks bottles on Monday (18 February).
Developed for New York Fashion Week as part of a partnership with designer Virgil Abloh, the bottles consist of a recyclable glass body, aluminium cap and a silicone sleeve. Each bottle is printed with the Evian logo and the slogan 'Rainbow Inside'.
Through its advertising on Instagram, Twitter and other social media channels, Evian is framing the bottle as a limited-edition, luxury lifestyle product. Indeed, it will be sold exclusively through online luxury fashion retailer Matches Fashion.
The announcement from Evian comes shortly after its parent company, Danone, signed a contract with US-based rPET supplier Loop Industries to increase the percentage of recycled material it uses in its bottles. Currently, Evian ensures that its bottles are 100% recyclable and that they contain, on average, 25% recycled plastic. 
MOBILITY: VW commits to carbon neutral lifecycle for its ID range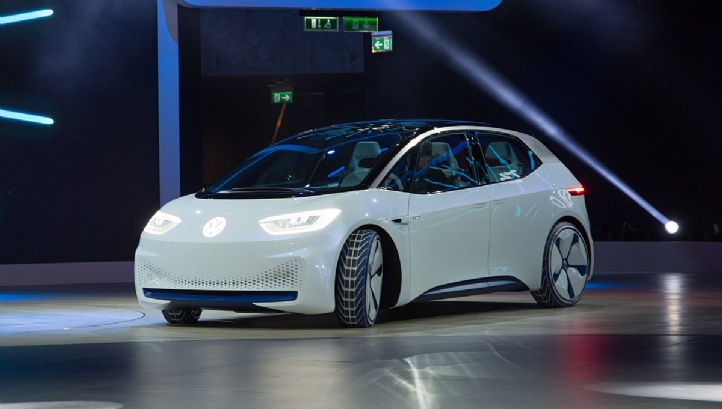 German automaker Volkswagen (VW) has featured heavily in this series in recent months, with stories including the launch of its renewable energy arm Elli Group and its collaboration on low-carbon mobility with rival Ford having hit the headlines over the past few weeks.
As concerns about how corporates can minimise the environmental impact of sourcing the materials they will need to build new electric vehicle (EV) technology continue to mount, VW this week made a new commitment of ensuring that its ID range will be carbon-neutral through its entire lifecycle – provided that users recharge it with renewable power.
The model is manufactured at VW's Zwickau, Germany site, which already runs on 100% renewable electricity. But the new pledge will see VW purchase carbon credits equivalent to "all unavoidable" emissions throughout the vehicles' lifecycle, including those associated with sourcing raw materials and transporting the cars abroad.
"Climate change is the greatest challenge of our times, and as the world's largest car manufacturer, VW is assuming responsibility," VW's board representative for e-mobility Thomas Ulbrich said.
BUILT ENVIRONMENT: 'Zero-carbon' business centre achieves Passivhaus Plus certification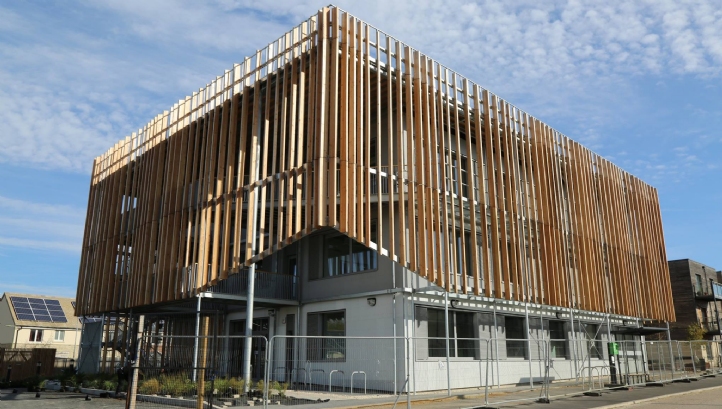 Since this weekly series was launched last year, several innovative buildings which have received Passivhaus certification have featured in this segment – including a 19th century home in Central London and the University of Leicester's Centre for Medicine. 
This week, an office on a business park in Elmsbrook, Bicester, became the first non-domestic building to receive the scheme's highest accolade – Passivhaus Plus certification. Developed by Cherwell District Council, the Perch Eco Business Centre Bicester features a number of built-in energy efficiency measures, including passive daylighting, LED lighting and passive heating and cooling systems. It also boasts extensive bicycle storage facilities and a biodiversity garden. 
The three-story building is set to play host to up to 125 employees, once a suitable operator and tenants are found. 
"This building has been carefully designed to maximise natural resources, provide a healthy environment and be as energy efficient as possible, presenting new opportunities for small businesses," Cherwell District Council's lead member for estates and the economy Lynn Pratt said. 
BUSINESS LEADERSHIP: United Arab Emirates launches $3m prize to spur green innovation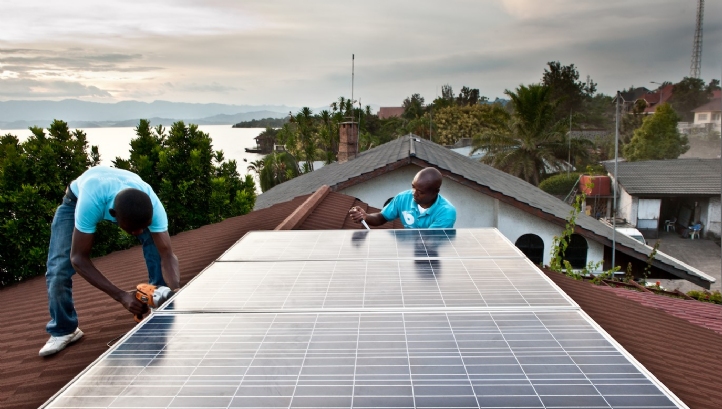 After providing funding for four SMEs and six schools to help them scale-up their sustainable innovations last year, the United Arab Emirates (UAE) government is once again providing $3m (£2.3m) to organisations working on projects which aim to decarbonise energy, secure food systems, prevent water scarcity and make healthcare more accessible.
Under the Zayed Sustainability Prize, SMEs across five sectors – renewable energy, agrifood, water and healthcare – are being encouraged to compete for their share of the funding, with $600,000 as a prize for each category. The scheme will also see six schools receive a $100,000 share of the pot each, in order to deliver education and training programmes on one or more of these sustainability topics.
The funding is available worldwide, with the winner of last year's renewable energy prize being BBOXX, a UK-based firm which provides pay-as-you-go solar power, solar microgrids and domestic solar solutions to communities in developing nations.
"To have been recognised in this way is a testament to the way we are making a meaningful difference to people's lives around the world," BBOXX's chief executive Mansoor Hamayun said.
"The recognition is also practical, and the prize funds will further accelerate our ability to provide reliable energy to communities in an off-grid setting."
Sarah George
© Faversham House Ltd 2023 edie news articles may be copied or forwarded for individual use only. No other reproduction or distribution is permitted without prior written consent.