Fairphone's recycled smartphone and zero-emission livestock: The best green innovations of the week
Every week, numerous eye-catching and potentially transformational innovations are being developed to help businesses and nations turn their green ambitions into actions. Here, we round up six of the best.
---
In a week where the Amazon rainforest continues to burn, high-level political discussions have again been dominated by climate change and humanity's extractive approach to the environment. With a global day of climate strikes also planned for next month, it seems the topics of climate and sustainability will again dominate mainstream news.
While the issues are severe, they do create a window of opportunity for businesses and organisation to ramp up sustainability efforts, by harnessing zero-carbon technology, plastic-free products and closed-loop systems.
This round-up details six products, concepts and systems which fall into these categories – all of which have received the backing of big businesses, policymakers, academics or local authorities. 
Climate-smart meat and dairy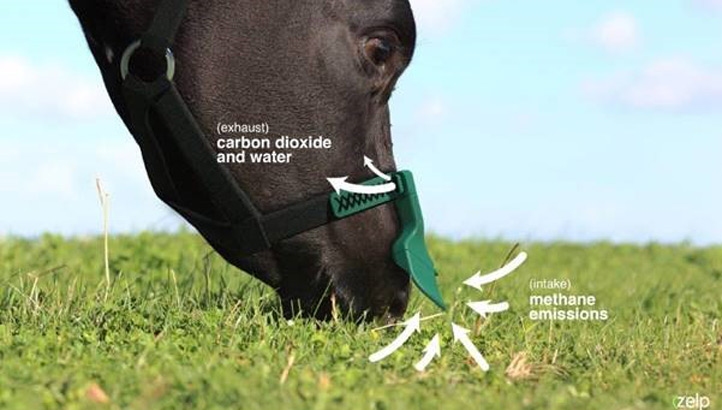 The causes of the Amazon fires have been attributed to deforestation, largely by organisations clearing land to herd cattle. The agricultural sector is responsible for 22% of the total global emissions, and methane gas exhaled by 1.6 billion cattle is the most significant source of greenhouse gases within the sector, amounting to almost 10% of total anthropogenic emissions.
A potential solution to this problem has emerged in the form of the Zero Emissions Livestock Project (ZELP). The project is a platform that creates tools for beef and dairy producers to lower costs and emissions, ultimately creating "climate-smart" beef and dairy products for consumers.
ZELP is developing clip-on technology that oxidises the methane gas produced by cattle belching, turning it into water vapour and carbon dioxide. The project claims this approach reduces the impact of methane gas on the environment by a factor of 85 times (GWP 20*). The technology is currently being developed at InnovationRCA, London's Royal College of Art incubator. Following positive lab results over the last two years, the technology will now be trialled on live animals, working in close collaboration beef giant ABP Foods, and the Royal Veterinary College.
Allbirds carbon-neutral socks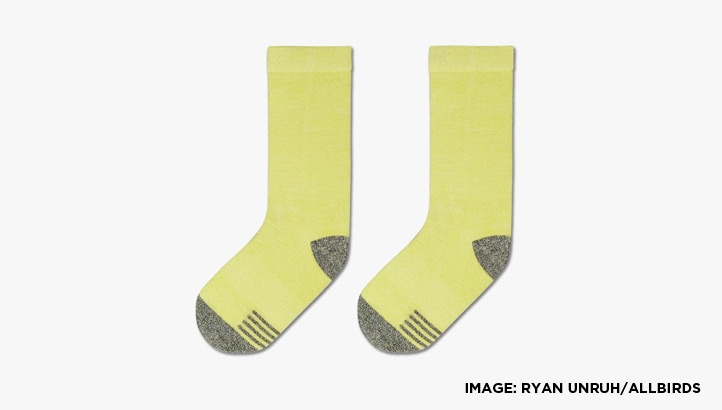 Late last year, US-based sportswear brand Allbirds launched a line of plant-based trainers called the Tree Toppers. The shoe has soles made from sugarcane-based cellulose and an upper manufactured using a blend of sustainably sourced Merino wool and eucalyptus fibres.
As a follow up, the company has now launched a new sock range made from Trino material consisting of natural tree fibre and merino wool. Trino is a home-grown yarn made from plants and recycled plastic bottles.
The sock collection is designed to be breathable and absorbent and is 100% carbon-neutral, according to Allbirds. The B Corp-certified shoe brand unveiled an ambition of achieving net-zero status back in April.
Hydrogen-fueled flights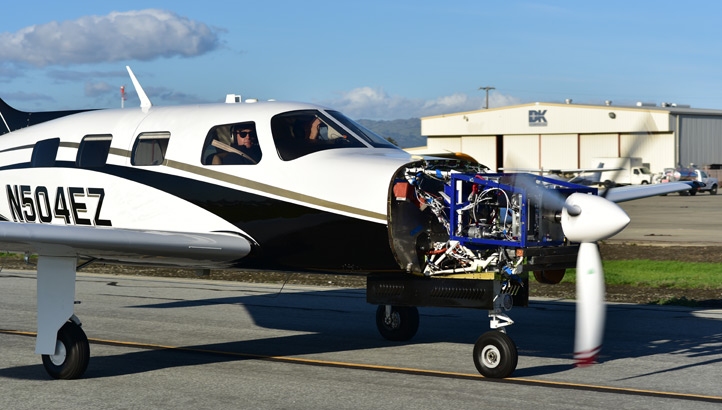 The UK Government this week unveiled a £300m investment package for green aviation technologies of the future, but one company is forging ahead with its zero-emission flight plans. ZeroAvia has recently announced "significant advancements" in its plans to develop a zero-emission, hydrogen-fueled electric powertrain for aircraft.
The firm's solution aims to deliver the same performance of a traditional engine at a lower operating cost and is targeting 500-mile flights in the short-hail market, which accounts for almost half of commercial flights globally.
ZeroAvia plans to start supplying its platform to commercial operators and aircraft manufacturers in 2022. By targeting smaller jets, the company believes that it will be able to achieve similar per-seat economics as today's large regional jets, allowing economical use of smaller local airports for point-to-point travel with virtually no security lines or delays.
Fairphone's modular model
Earlier this week, Sky Mobile has announced that it will offer the Fairphone, a modular and repairable smartphone consisting of recycled materials, in the UK. Sky Mobile will offer the Fairphone 3 for £21 a month on a Swap 24 plan, or £26 a month on Swap 12, which includes 2GB data and unlimited calls and texts, starting in September 2019.
The Fairphone 3 features a 12MP camera, 8MP front camera, a replaceable, long-life battery and "fairly sourced" recycled materials. The smartphone is built using a modular and repairable design and will be shipped and sold in eco-friendly packaging.
Fairphone is a Dutch social enterprise that develops and designs smartphones that are built to last in order to reduce the product's environmental impact. Conflict-free and Fairtrade materials are also prioritised, while design aims to reduce e-waste.
AI-powered foodbanks
Supporting early intervention work: Case Study from The Welcome Centre from Suzy East on Vimeo.
Food banks around the world have helped mitigate more than 10.5 million tonnes of carbon emissions by preventing almost 2.7 million metric tonnes of edible food being wasted, reports suggest. However, efficiency can always be improved as to who these foodbanks reach, and a small one in Huddersfield is trying to do just that.
The Welcome Centre (TWC) foodbank turned to crowdfunding to help come up with solutions to feeding families from 34 local schools. The organisation ended up working with data-focused non-profit DataKind and the Esmée Fairbairn Foundation on an Artificial Intelligence (AI) model that evaluates how dependent a family could be on food parcels.
Using data available for the past three years of TWC activity, the machine-learning model found that 100 of the 250 TWC clients are likely to be new to the food parcel service. The platform then creates a probability score based on select criteria to enable a support worker to decide if extra support was needed. The TWC is sharing the lessons of the platform in order to encourage other foodbank organisations to sign up.
LA's net-zero accelerator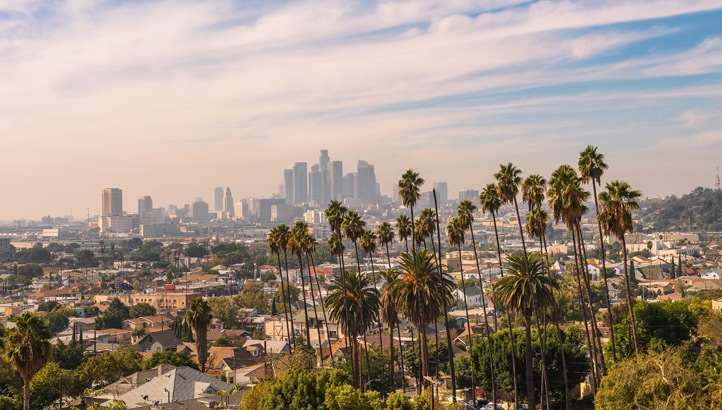 In a bid to achieve net-zero carbon, water, energy use and waste, the city of Los Angeles has launched a city-wide accelerator programme to harness new, transformation technology. The latest phase of LA's Net-Zero Accelerator brings 13 companies together to explore sustainable building technologies.
Of the 13, just one is based in the UK. Glasgow-based proptech company arbnco has been selected for its high-quality indoor sensor technology, which can adjust appliance use based on the number of people in the room to reduce energy use and improve efficiency.
More than 25 building owners and operators, large corporates, investors, utilities, and industry experts have committed to the project, backed by the US Green Building Council LA. The Accelerator aims to boost market entries for new technologies by creating pilot sites and partnerships.
Matt Mace
© Faversham House Ltd 2023 edie news articles may be copied or forwarded for individual use only. No other reproduction or distribution is permitted without prior written consent.