Fighting food waste and engaging one billion people on climate change: The sustainability success stories of the week
As part of our Mission Possible campaign, edie brings you this weekly round-up of five of the best sustainability success stories of the week from across the globe.
---
Published every week, this series charts how businesses and sustainability professionals are working to achieve their 'Mission Possible' across the campaign's five key pillars – energy, resources, infrastructure, mobility and business leadership.
Despite the economic shockwaves being felt globally as a result of the coronavirus pandemic, projects and initiatives which empower businesses to play their part in achieving a sustainable future, today, are continuing to launch and scale-up. 
ENERGY: Leeds earmarks £24m for low-carbon district heating networks
Heating and hot water account for around 15% of the UK's overall annual carbon footprint and the sector must decarbonise if the nation is to meet its net-zero target. But less than 5% of the energy used for heating homes and buildings in the UK comes from low-carbon sources.
Leeds has led the way on the low-carbon transition for heat – which is perhaps to be expected, given that the council is aiming for carbon neutrality by 2030. Its first low-carbon district heating network came online earlier this year after receiving government funding and will serve more than 1,900 homes by the end of 2020.
This week, the council outlined plans to spend £24m on new district heating systems that will supply almost 1,500 council homes. It has calculated that the infrastructure will mitigate 950 tonnes of CO2e emissions annually once completed.
Leeds City Council's deputy leader Cllr Debra Coupar said the move will "make a real difference to residents' physical and financial wellbeing" as well as being better for the environment. Each home connected to the network will see its annual energy bills decrease by around 10%.
Image: Citu
RESOURCES: Tesco and Hubbub design food waste reduction roadmap for households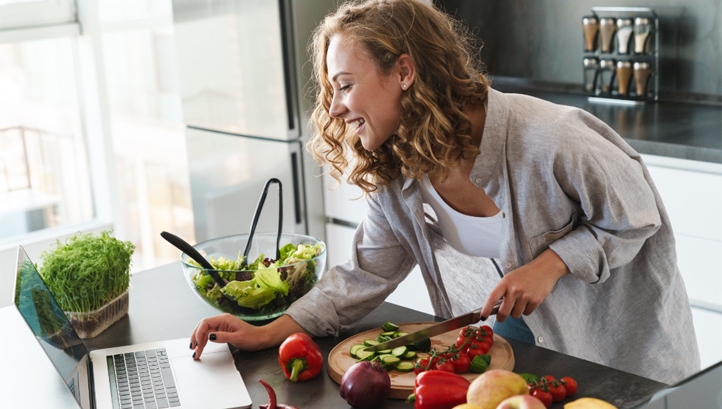 Food waste from households accounts for the vast majority of the amount generated annually in the UK, according to WRAP.  Tesco and Hubbub recently partnered to help 55 households to change their food-related behaviours in the hopes of developing a roadmap and, this week, announced that the project had been a success.
Households taking part in the trial prevented an average of 1.46kg of food from going to waste over the six-week trial and two-thirds said they saved at least £16.50 on their weekly grocery shopping bill. This is equivalent to more than £850 per year.
Interventions introduced during the trial included better education on storing food and interpreting best-before and use-by dates; meal planning; cooking in batches and freezing leftovers. Participants also received video lessons from chefs on how to incorporate commonly-wasted ingredients into new dishes.
"We know that food waste is a stubborn problem for many households so it's really promising to see these results," Hubbub's head of food Aoife Allen said. "When we asked the group one month on whether they were keeping up their habits, 94% said that they were wasting less food than before the pilot, with eating leftovers as the top habit they'd taken forward." 
MOBILITY: Virgin Hyperloop confirms location for zero-carbon transport system
Richard Branson established Virgin Hyperloop back in 2017 but, aside from exhibitions at technology shows, the venture has been pretty quiet and has not made many major announcements. It is striving to bring a high-speed, zero-carbon public transport network online in the US by 2030.
The company confirmed this week that it will begin its first at-scale, real-world trials of the technology in West Virginia, where it will host a $500m certification centre to test the system. It hopes to receive safety certification for the system, which combines electric motors and magnetic levitation, by 2025.
Without a nationwide high-speed rail network, many people in the US rely on short-haul flights, buses or car trips to travel between cities and states. Virgin Hyperloop could travel at speeds of up to 1,000 km per hour once complete, decarbonising journeys of this distance.
THE BUILT ENVIRONMENT: PepsiCo raises $98m for 'green' R&D campus through bond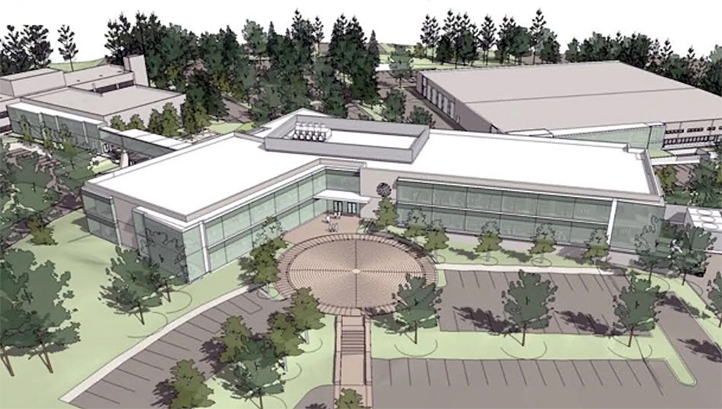 PepsiCo made headlines last October when it launched its inaugural green bond and priced it at $1bn. It has now provided an update on how the bond's proceeds are being invested, confirming that $98m will be used to build a "green R&D facility" at the company's New York campus.
The facility has several built-in energy efficiency and water efficiency features. Its water-efficient fixtures will ensure the building uses 40% less water annually than comparable buildings, while an 80,000-gallon rainwater harvesting system will collect all the water needed for construction. PepsiCo expects the building to receive LEEED Gold Certification in the coming months.
During the construction process, 235kW of onsite solar capacity will be installed. PepsiCo is aiming to reduce the emissions generated by the campus annually by one-fifth by 2030 and hopes the new facility will provide transferable learnings.
BUSINESS LEADERSHIP: New campaign urges one billion people to prioritise sustainability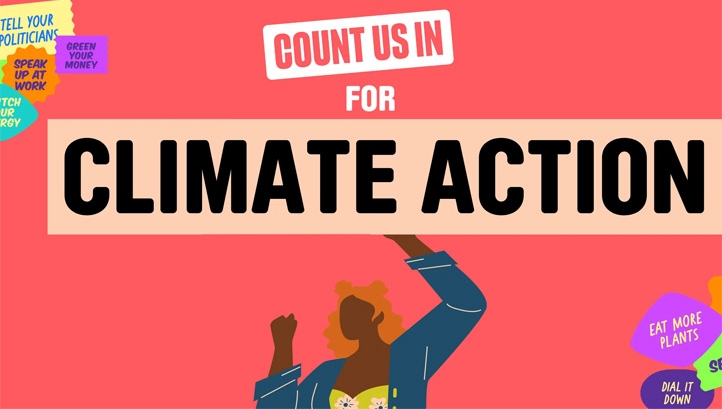 In what's been dubbed the world's biggest sustainability-focussed behaviour change and engagement scheme, TED and Future Stewards have launched a new campaign aiming to get one billion people to make a series of commitments in the name of the environment.
Called 'Count Us In', the initiative sets out 16 practical steps that individuals can take to reduce their environmental footprint, including reducing plane travel; walking or cycling short distances; preventing food, energy and water waste and looking into where savings are invested. It estimates that up to 20% of the world's annual emissions could be tackled if one in every seven people takes these steps.
TED and Future Stewards are hoping to engage communities beyond those that are already aware of climate issues and taking action to solve them. This "non-activist middle", they state, "has the largest carbon footprint and significant influence with politicians and businesses".  The organisations are also developing recommendations for businesses and governments. Future Stewards notably has backing from Global Optimism and the We Mean Business Coalition.
Sarah George
© Faversham House Ltd 2023 edie news articles may be copied or forwarded for individual use only. No other reproduction or distribution is permitted without prior written consent.