Flipkart's EV commitment and Tesco Mobile's used phone donations: The sustainability success stories of the week
As part of our Mission Possible campaign, edie brings you this weekly round-up of five of the best sustainability success stories of the week from across the globe.
---
Published every week, this series charts how businesses and sustainability professionals are working to achieve their 'Mission Possible' across the campaign's five key pillars – energy, resources, infrastructure, mobility and business leadership.
Despite the economic shockwaves being felt globally as a result of the coronavirus pandemic, projects and initiatives which empower businesses to play their part in achieving a sustainable future, today, are continuing to launch and scale-up. 
ENERGY: Renewables will be 30-50% cheaper in 2030 than the UK Government first thought
Shortly after wind accounted for a record 59.1% of the UK's generation share on Saturday afternoon (22 August), the Department for Business, Energy and Industrial Strategy (BEIS) issued an update to its forecasts for electricity generation costs through to 2030. It has been less than four years since the Department's last calculations but forecasted costs have dropped by 30-50% for all renewable generation methods.
offshore wind projects which come online between now and 2030 will produce power at an average cost of £47 per megawatt-hour over the course of their lifetime. BEIS's previous forecast had placed the figure at £103 per megawatt-hour.
From both being forecast at £64/MWh in 2016, the equivalent figures for onshore wind and large-scale solar have also fallen, to £45/MWh and £39/MWh respectively.
In comparison, BEIS is forecasting that the levelised cost of energy (LCOE) for new gas will reach £82 per megawatt-hour by 2030 and that the LCOE for new nuclear will reach £93 per megawatt-hour within the same timeframe.
BEIS said that increased deployment had led to reduced costs, which incentivised further deployment, and so on. It is predicting that this snowball effect will continue.
RESOURCES: Asda uses recycled plastic bottles to insulate new delivery van fleet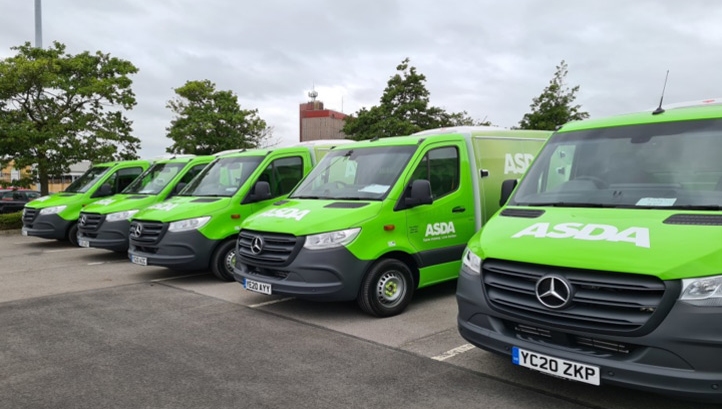 Like all major UK supermarkets, Asda has experienced a surge in online ordering which it expects to continue after the Covid-19 pandemic. It will add 40,000 delivery slots to its schedule by the end of the year, and a further 200,000 during 2021.
To help facilitate these deliveries, the Walmart-owned company has ordered 25 new home delivery vans. The vehicles purport to be 300kg lighter than Asda's standard model and, as such, will consume 10% less fuel. A unique feature of the new vans is their insulation panels, which are made from majority recycled plastic feedstocks. Asda claims that the equivalent of 5,500 plastic bottles as been used to make the panels.
Asda's wider plastics strategy is rooted in WRAP's UK Plastics Pact, which sets four main minimum requirements on signatories against a 2025 deadline. It binds signatories to eliminating unnecessary single-use packaging through redesign; making all plastic packaging 100% reusable, recyclable or compostable; achieving recycling and composting rates of 70% or more for packaging, and including 30% recycled content across all packaging.
MOBILITY: Flipkart to completely electrify vehicle fleet by 2030
Following in the footsteps of Ikea and Dixons Carphone, India-based e-commerce giant has joined The Climate Group's EV100 initiative and pledged to fully electrify its fleet over the next nine years.
In order to meet the target, it will need to invest in hundred of electric vehicles (EVs), install chargers at more than 1,400 locations across its operations and supply chain and develop a new package of training and incentives for staff. Flipkart is the only Indian e-commerce firm to have signed up to RE100 and said that its membership could help the nation meet its target of electrifying 30% of road transport by 2030.
"With our scale and scope and intense focus on the sustainability agenda , we believe we can play a significant role in not just fast-tracking the adoption of electric vehicles but also making clean mobility mainstream," Flipkart's chief executive Kalyan Krishnamurthy said.
The EV100 has spurred the adoption of 80,000 low-carbon vehicles and is now targeting 2.5 million vehicles by 2030. 
THE BUILT ENVIRONMENT: Report spells out benefits of nature-based climate solutions for sector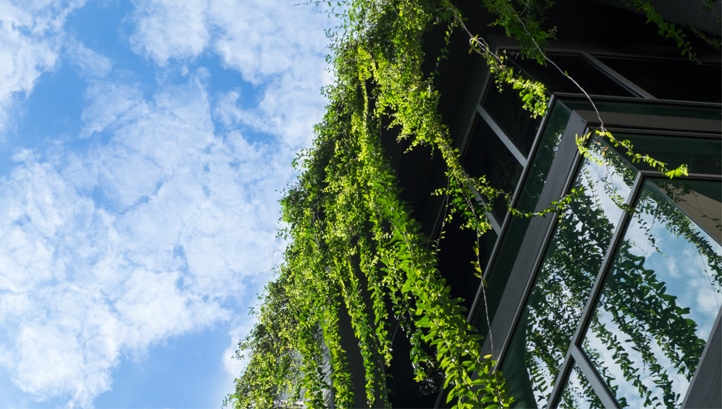 In this section of our sustainability success stories roundup, the edie team usually likes to shine a spotlight on a particularly innovative green buildings, like Bloomberg's London office, Ikea's Greenwich store and Forest Green Rovers' proposed wooden stadium.
This week, however, we're highlighting new research which spells out the environmental and economic benefits of nature-based solutions like living walls and green roofs. Conducted by a consortium of academics and local authorities alongside the UK Green Building Council, Business in the Community (BITC) and the Environment Agency, the report reveals that green roofs and green walls result in energy savings of 6.7% and 8% respectively, while sequestering carbon and resulting in lower temperatures in the surrounding areas.
The full findings of the report are being made publicly available through a new digital evidence base,  in the hopes that as many organisations will use them in their decision-making processes as possible. Other headline figures include the fact that the average sustainable drainage system will retain 60-72% of rainwater runoff and that an accessible green roof can boost property value by 6.9%.  
"Nature-based solutions have huge potential for business, and we hope this report highlights how nature can be harnessed to satisfy a multitude of impact areas, from creating climate and wellbeing resilience to improving local economic growth and supporting biodiversity," BITC's campaign manager Amanda Skeldon said.
BUSINESS LEADERSHIP: Tesco Mobile to donate £700,000 of devices and data to homeless people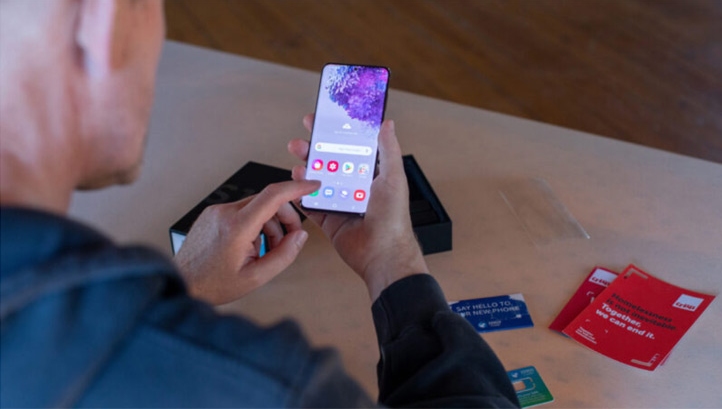 E-waste is the world's fastest-growing domestic waste stream, according to the UN. The organisation's latest e-waste monitor report revealed that a record 53.6 million metric tonnes of e-waste was generated globally in 2019, 21% more than in 2014.
In a drive to divert used mobiles and laptops from landfill, while also supporting some of the 320,000 homeless people in the UK, Tesco Mobile has forged a two-year partnership with charity Crisis. The network will encourage its members others to donate their old phones, laptops and tablets, and is targeting 2,500 of each device. Crisis will then distribute the devices to those it helps, along with donated data bundles.
It is hoped that the technology will help the homeless look into housing options, search for employment, access social and health services and stay in touch with loved ones.  
Sarah George
© Faversham House Ltd 2023 edie news articles may be copied or forwarded for individual use only. No other reproduction or distribution is permitted without prior written consent.