'Flooded' football shirts and York's solar 'living lab': The sustainability success stories of the week
As part of our Mission Possible campaign, edie brings you this weekly round-up of five of the best sustainable business success stories of the week. In this week's edition, a solar 'lviing lab' at a British university, and much more.
---
Published every week, this series charts how businesses and sustainability professionals are working to achieve their 'Mission Possible' across the campaign's five key pillars – energy, resources, infrastructure, mobility and business leadership.
Across the UK and across the world, leading businesses, cities, states and regions are turning environmental ambitions into action. Here, we round up five positive sustainability stories from this week.
ENERGY: Step forward for solar 'living lab' at the University of York
Last month, we covered the news that York Minster had been granted permission to install 199 solar panels on its roof and to fit a battery storage array underground.
Now, the University of York has announced the next step in its plans to install a new solar farm at its Institute for Safe Autonomy building, confirming that the 1,400 square-metre array is likely to start generating first power this July. A solar roof array is also in the works to complement the ground-mounted array.
The University is working with Siemens to deliver the solar project, which will enable the Institute to become energy self-sufficient from 2025. Some of the ground-mounted panels will have sun tracking functions.
Staff at the Institute intend for the project to become a "living lab" where they can test how robotic technologies can be used to make solar more efficient.
"This innovative research project marks an important milestone for the Institute and reaffirms our commitment as a university to sourcing sustainable energy," said Institute director Professor Miles Elsden.
RESOURCES: Mastercard to remove virgin PVC from new cards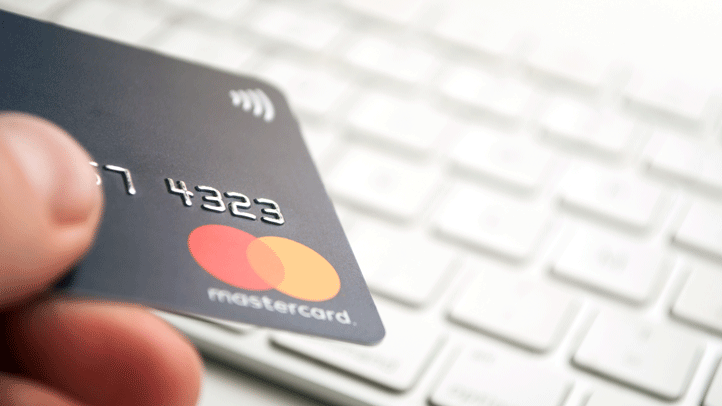 Around six billion new plastic payment cards are made every year and most of them are made using PVC, which is notoriously hard to recycle.
Mastercard has been working to buck this trend since 2018. The firm this week unveiled a new commitment to end the use of virgin PVC in the manufacture of new payment cards on its network by 2028. It is pushing ahead with plans to develop and deploy alternatives made using recycled plastics or bio-based materials as a alternative. It will also work with networks to promote digital-first programmes that eliminate the need for physical cards.
The rule change will see all newly made cards certified by Mastercard to assess their composition and sustainability claims, and this assessment validated by a third-party auditor.
Starling Bank's chief banking officer Helen Bierton said: "This initiative is a welcome next step in the journey to a sustainable future. As one of the first banks to remove first-use PVC from our debit cards, we know how important this is to our customers."
MOBILITY: Cannes Lions attendees urged to swap planes for trains
A report from Transport & Environment earlier this year revealed that most businesses with net-zero plans are still not taking "credible" and strategic steps to cut back on business flights. Shortly after that report was released, the Mirror ran an exclusive investigative piece calling out Premier League football clubs for relying on short-haul flights.
Flights are staying in the spotlight this week, with the Ad Net Zero team launching a campaign urging those based in Europe and attending the Cannes Lions event this June to ditch the plane and take the train. The conference is one of the biggest in the world for those working in creative sectors including advertising and, like many events of its scale, the bulk of its carbon footprint lies in staff and attendee travel.
Ad Net Zero will be running a special 'Advertising Express' group on the Eurostar leaving London on 18 June and returning 24 June. It claims that the train emits just one-thirtieth of a flight from London City Airport to Nice.
"We can only make positive strides in climate action if we do what we ask others to do, and with business travel being the main contributor to an advertising agency's operational carbon footprint, it's clear that making the switch to lower-carbon travel is critical to achieve the targets," said Ad Net Zero chair Sebastian Munden.
THE BUILT ENVIRONMENT: New 'eco-office' in London nears completion
International real estate developer Ghelamco has this week confirmed that its commercial development in Old Street, called the Arc, will be completed by the end of June. The development is aiming for WELL Gold certification and BREEAM Excellent certification.
Ghelamco estimates that, compared to similar offices, the Arc will generate 30% less CO2 across its lifetime. The building is not connected to the gas grid; cooking and heating is fully electric. It is fitted with features such as a water recycling system, passive heating and a roof terrace decked out with plants that attract pollinators.
As well as multiple offices, the building will feature a cycle hub with space for 285 bikes, a gold simulator room and a food shop.
Glelamco's head of UK Marie-Julie Gheysens said: "With The Arc, we always set out to create a product that combined all of the features of a sustainable, future-facing, revolutionary workplace – offering a smart, conscious and stylish aesthetic, alongside convenience, comfort and functionality – but with energy and water efficiency at the forefront. A truly dynamic eco-system. As we now near completion, seeing all of those elements having come together feels like a huge achievement."
Recent research from JLL revealed that, globally, 42% of investors and 34% of occupiers are currently implementing green clauses in lease contracts, with an additional 37% of investors and 40% of occupiers planning to enact green lease clauses by 2025.
BUSINESS LEADERSHIP: UK football clubs showcase 'flooded' shirts for climate awareness
Reading FC's decision to add the 'climate stripes' graphic by climatologist Ed Hawkins to its kits last year won over hearts and minds, sparking discussions on the role of sports and fans in climate action.
Now, a collective of English football clubs participating in the Climate Clubs Collective are working with artist Kyle Harman-Turner to highlight the fact that the UK is not immune to the physical impacts of climate change. Harman-Turner's project aims to bring awareness to the fact that England hosts 23 football clubs which, if the global warming trajectory is 2.8C as expected, will be at risk of flooding by 2050.
Harman-Turner, a former Southend United player, and his team have already launched shirts for Chelsea, Norwich, West Ham, Blackpool and Ipswitch Town. Shirts feature waves and ripples and, on the back, state 'flooded – 23'.
"The birth of my son made me think deeply about the future he and my daughter will inherit. I wonder what they'll think of our generation in years to come if we don't act now?," said Harman-Turner.
© Faversham House Ltd 2023 edie news articles may be copied or forwarded for individual use only. No other reproduction or distribution is permitted without prior written consent.