Ford's EV ambition and Ocado's ClimeWorks partnership: The sustainable business success stories of the week
As part of our Mission Possible campaign, edie brings you this weekly round-up of five of the best sustainable business success stories of the week from across the globe.
---
Published every week, this series charts how businesses and sustainability professionals are working to achieve their 'Mission Possible' across the campaign's five key pillars – energy, resources, infrastructure, mobility and business leadership.
As the dust settles on COP26 COP26, businesses are keen to show that they can turn environmental ambitions into actions – potentially moving further and faster than national governments. Here, we round up five positive sustainability stories from this week. 
ENERGY: SSE pledges £12.5bn investment in net-zero by 2026
Building on the publication of a net-zero just transition plan last November, energy giant SSE this week unveiled a £12.5bn capital investment plan for decarbonisation through to 2026, representing a 65% increase in spending on the low-carbon transition on current levels.
The funding will be used to double SSE's net installed renewable energy generation capacity to 8GW by 2026 and more than 16GW by 2030, with offshore wind set to account for the majority of new capacity additions. There are also plans to scale solar, battery storage and green hydrogen production, and to improve electricity network infrastructure.
Click here for edie's full story.
RESOURCES: Del Monte debuts world's first canned vegetables certified as 'upcycled'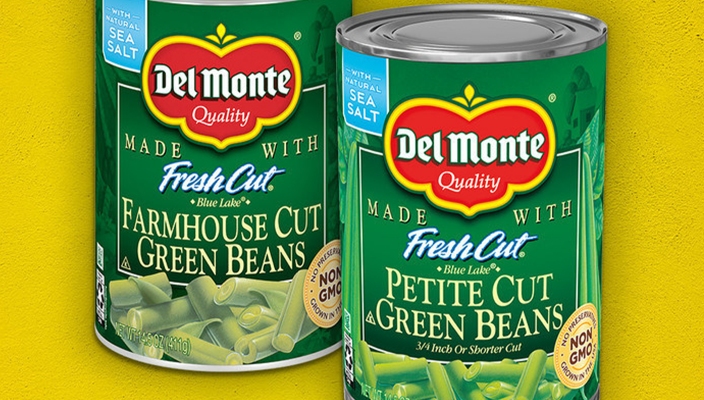 A new analysis from WWF this year revealed that some 2.5 billion tonnes of food are wasted annually every year – up from 1.3 billion tonnes in the early 2010s. This level of waste represents some 40% of global production. Tackling the issue will require action at every part of the food value chains, from farms to consumers' homes. 
With this in mind, Del Monte Foods has been partnering with Feeding America since 2010 to can surplus produce. Around Thanksgiving, the focus is on green beans – around a quarter of a million kilograms that are grown in Wisconsin and Illinois that would otherwise have gone to waste are canned under the partnership each year. The partnership has this week announced that the green beans have been certified by the Upcycled Food Association, in a first for a product in the canned vegetable category.
Del Monte Foods' senior manager of ESG Molly Laverty said: "We're thrilled to support the upcycled food movement. By reincorporating nutritious ingredients into our products, we can create delicious food that is beneficial to people and the earth."
MOBILITY: Ford boss aims to make brand world's largest EV manufacturer
Ford announced plans to invest at least $22bn globally in EVs by the end of 2025 earlier this year, and has since increased the pledge to $30bn. The first $11.4bn allocation was made in September, to two new battery factories and an R&D "mega campus".
Building on this, Ford's chief executive Jim Varley took to Twitter this week to discuss his new vision for creating the world's largest electric vehicle (EV) manufacturer, surpassing Tesla in scale. Varley said this is likely to happen "within the next couple of years", as the company is now expecting to manufacture 600,000 EVs each year by the end of 2023, compared to the 300,000 annually it originally targeted.
"Early EVs were good for the environment, but lacked emotion," Varley wrote. "That's changing. Ford's bet is different. We're taking iconic vehicles – Mustang, F-150, E-Transit – and making them even better as EVs. And more are on the way."
Ford was notably one of the carmakers to sign a new declaration at COP26, speculating the end of diesel and petrol cars and vans by 2035 in developed markets and 2040 elsewhere.
THE BUILT ENVIRONMENT: Low-carbon modular homes installed in Cardiff
Modular design is becoming an increasingly popular approach for constructors in the UK looking to minimize the embodied carbon of their buildings.
This week, Cardiff Council installed its first modular homes – a series of nine two-bedroom properties- as part of a collaboration with Wates Residential, Aecom and Rogers Stirk Harbour and Partners. The homes are predicted to be 90% more energy efficient than standard council homes built to current standards. They are on Crofts Street, Plasnewydd, and come with modern insulation, rooftop solar, electric heating and heat recovery.
As for emissions upstream, the more rapid process and the reduced onsite activity results in reductions. Wates Residential is notably targeting net-zero operational emissions by 2025.
Cardiff Council's cabinet member for housing and communities Cllr Lynda Thorne said: "Increasing the availability of affordable housing for people in Cardiff is a high priority for the Council, but we also want to make sure that the new homes we are delivering are good quality properties that are as 'green as they possibly can be for the benefits of our tenants by reducing fuel poverty and the benefit of our wider population, because it's the right, sustainable thing to do.
"Right across our housing development programme, we are working on getting as close to zero carbon as we can with innovative construction methods and technologies that surpass current building regulations, minimise environmental impact and reduce ongoing running costs for tenants."
BUSINESS LEADERSHIP: Ocado partners with Climeworks, Kaluza promises carbon-negativity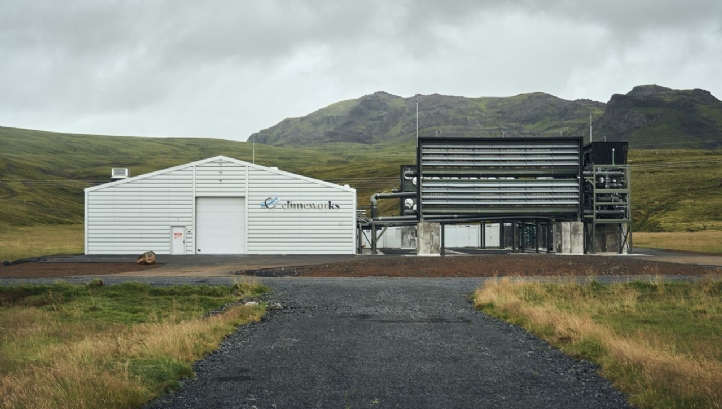 Swiss carbon capture firm ClimeWorks has secured contracts with a string of big-name companies in recent times, amid the growing interest in net-zero and carbon-negative targets. Supporters include Swiss RE, Audi, Microsoft and Stripe. It offers direct-air carbon capture services and recently opened its Orca pkant, badged as the largest of its kind in the world.
This week, Ocado became the first grocery retailer to enter into an agreement with ClimeWorks, as it seeks to reach net-zero by 2040. Ocado has paid, initially, for the removal of 1,000 tonnes of CO2, the equivalent of seven years' of emissions from its Hatfield-based headquarters. Funding was raised through its carrier bag charge.  
In related news, OVO-Energy-owned software technology business Kaluza has set a 2030 target to remove more emissions from the atmosphere than it generates. Kaluza will submit planned emissions reductions targets to the Science-Based Targets Initiative (SBTI) by June 2022 and will also publish a roadmap to carbon negativity within the same timeframe.
---
Taking place THIS THURSDAY: edie's online Net-Zero Carbon Inspiration Sessions
Readers interested in learning more about net-zero delivery for their own organisations are urged to register for edie's digital Net-Zero Carbon Inspiration Sessions, taking place on Thursday 25 November.
Sustainability specialists from Pukka Herbs, Virgin Media O2, Costain and the Zero Carbon Forum have been confirmed amongst the first speakers for this free-to-attend, half-day webinar event. Click here for full details and to register. 
---
Sarah George
© Faversham House Ltd 2023 edie news articles may be copied or forwarded for individual use only. No other reproduction or distribution is permitted without prior written consent.