FT's climate campaign and urban rooftop farming: The sustainability success stories of the week
As part of our Mission Possible campaign, edie brings you this weekly round-up of five of the best sustainability success stories of the week from across the globe.
---
Published every week, the new series charts how businesses and sustainability professionals are working to achieve their 'Mission Possible' across the campaign's five key pillars – energy, resources, infrastructure, mobility and business leadership.
From schemes to recycled duvets in Sussex, to the installation of a major new solar farm in the Netherlands, each of these projects and initiatives is empowering businesses to play their part in achieving a sustainable future, today.
ENERGY: Construction begins on what will be the Netherlands' largest solar farm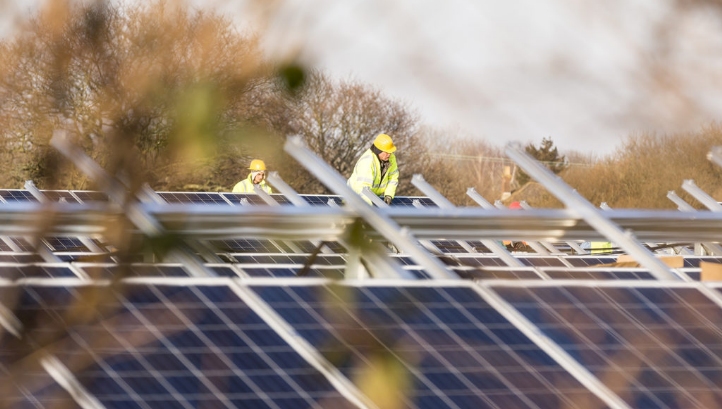 Earlier this week, Google made what it claims is the largest corporate purchase of renewable energy in history, signing for a portfolio of 18 deals. While the tech giant's previous power investments have largely been in wind, Google said in a statement that the declining costs of solar had enabled it to invest heavily in photovoltaics this time around.
Another sign of this trend can be seen in Westerwolde, the Netherlands, where Solarcentury has this week begun constructing what will be the country's largest solar farm. The 110MW, 350,000-panel facility is due to come online in the latter half of 2020 and is expected to generate 104,000 MWh of power annually. It is being financed through asset manager Impax, which has also contributed to the creation of a 24-hectare blueberry farm in the same municipality.
"Not only is this investment supporting the Netherlands's transition away from fossil fuels to renewable sources through the creation of the country's largest solar farm, it is also creating employment opportunities and supporting biodiversity in the local area," Impax's project director Hector Boyce said.
RESOURCES: University of Sussex student launches string of recycling schemes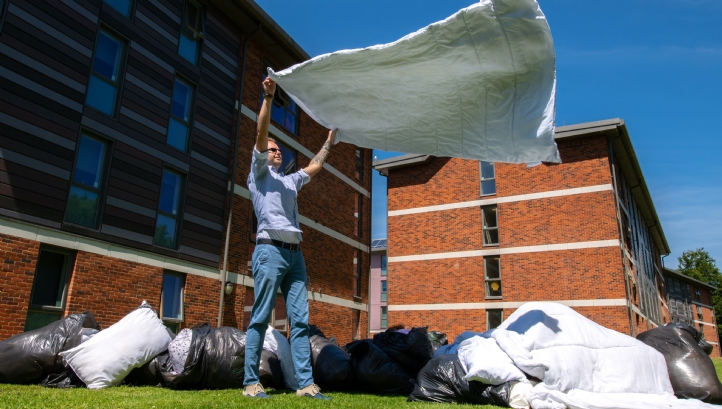 It's that time of year again when millions of students across the UK will be returning to university or moving into their halls for the first time.
In order to minimize the waste created during that process, University of Sussex student Megan Youngs has launched a string of closed-loop initiatives for items widely considered hard-to-recycle, including duvets, cigarette butts, crisp packets and pens. The duvets are being collected by Veolia for use as car seats for children and flooring in equestrian venues, with any surplus donated to a local dogs' charity. Veolia will also process the other items.
Elsewhere at the university, located near Brighton's Amex stadium, life sciences technician Crispin Holloway has set up a new take-back scheme covering polystyrene lab boxes, whereby they are returned to the supplier. Those which cannot be returned will be listed on reuse site Freegle UK.
"It's really inspiring that it's the energy and determinism of our environmentally-minded students and staff that is assisting in our drive to deliver these new recycling programs," Sussex Estates and Facilities' energy manager Matthew Arnold said.
MOBILITY: Manchester showcases electric BMWs, bikes and Jaguars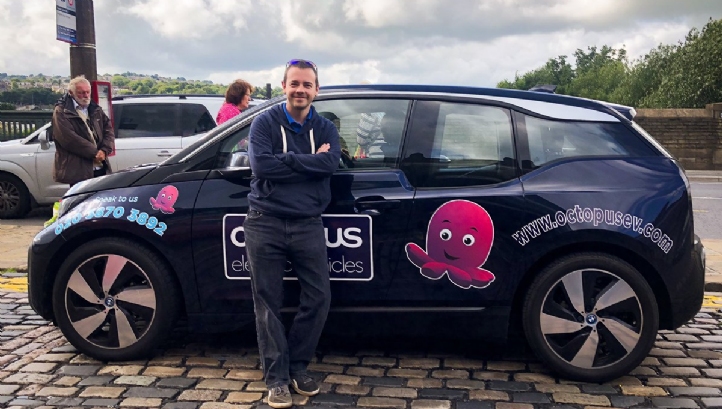 Following the UK Government's 'Climate Emergency' declaration in May, Manchester City Council and NHS Greater Manchester followed suit in July, pledging to place an increased focus on the risks posed to residents by rising temperatures and air pollution – and the actions which local people can take to combat these issues.
Transport for Greater Manchester has therefore partnered with Octopus Electric Vehicles to showcase the possibilities of e-mobility to local businesses and individuals. During September and October, the two organisations will host exhibits across the city-region, where visitors will be able to test-drive fully electric vehicles (EVs) including bikes, Tesla Model 3s, Nissan Leafs, BMW i3s and Jaguar i-Paces. Visitors will also be able to ask experts for advice on switching to e-mobility.
"Greater Manchester has huge potential to be one of the UK's leading electric vehicle hubs; The Greater Manchester Electric Vehicle Scheme already has around 2000 registered EV drivers taking advantage of an extensive free charging point network right across the ten local authority areas," Octopus Electric Vehicles' chief executive Fiona Howarth said.
"With more joiners every month, we hope our events will strengthen this trajectory and get the region ready for a clean, green future."
THE BUILT ENVIRONMENT: Ground broken on world's largest urban rooftop farm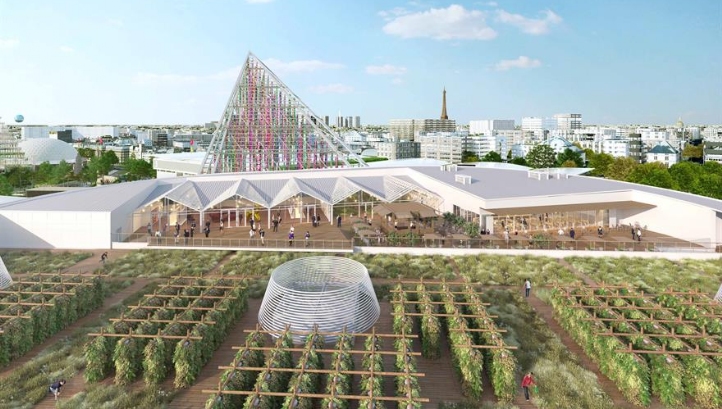 According to the IPCC, land use currently accounts for almost one-quarter (23%) of human-caused greenhouse gas (GHG) emissions, with food production having driven three-quarters of deforestation in human history. At the same time, cities are expanding rapidly – the UN estimates that 68% of the global population will live in urban areas by mid-century.
Urban farming has been widely touted as a solution to both of these megatrends and, in Paris, the world's largest urban rooftop farm recently entered its first phases of construction. The 14,000 sqm facility is being installed on top of conference venue Expo Porte de Versailles and, once completed, will play host to 30 kinds of plant – all of which will be grown using soil-free aeroponic methods.
Produce grown at the farm will be used at the venue's rooftop restaurant and made available to purchase through its shop. Eventually, the venue hopes to offer local residents the chance to rent space to grow their own crops.
BUSINESS LEADERSHIP: Financial Times calls for capitalism 'reset' in name of sustainability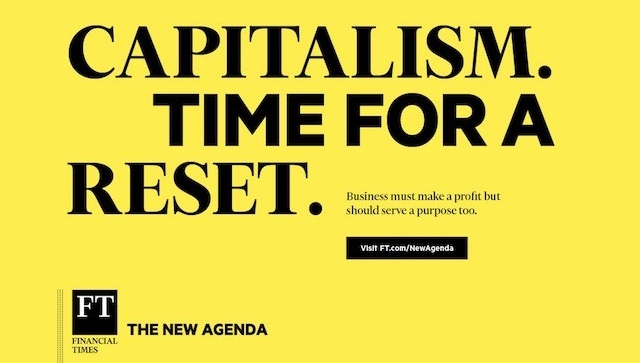 This section of this feature has been dedicated to media businesses several times in recent months. Last week, TIME dedicated its entire 23 September issue to the theme "2050: The Fight For the Earth", while more than 60 other news outlets have committed to "covering climate now" in light of the School Strikes 4 Climate Movement.
Building on this trajectory, the Financial Times (FT) this week launched a new brand platform aimed at redefining capitalism in order to foster an environment where all brands have a purpose beyond their products – and their profits. Called 'The New Agenda', the campaign bears the tagline 'Capitalism: Time for a Reset'. It will consist of both print and digital content, with FT also pledging to carry the message through in its upcoming events, partnerships and sponsorships.
One of the first major digital pieces to be published under the campaign – the first by the publication since the 2008 financial crash – is a guide aimed at helping investors to tackle climate change. In order to ensure such articles attract a wide audience, FT will remove its online paywall for 24 hours on 24 September.
"The liberal capitalist model has delivered peace, prosperity and technological progress for the past 50 years, dramatically reducing poverty and raising living standards throughout the world – but in the decade since the global financial crisis, the model has come under strain, particularly the focus on maximising profits and shareholder value," FT editor Lionel Barber said.
"These principles of good business are necessary but not sufficient. It's time for a reset."
The move from FT comes after the Business Roundtable – a collaborative, US-based organisation with 192 members, hailing from all major sectors and covering all states –  begun to lobby for other big businesses to stop maximising profits for shareholders at the expense of the environment or society.
Sarah George
© Faversham House Ltd 2023 edie news articles may be copied or forwarded for individual use only. No other reproduction or distribution is permitted without prior written consent.