G7 calls on climate and Colgate's circular toothbrush: The sustainability success stories of the week
As part of our Mission Possible campaign, edie brings you this weekly round-up of five of the best sustainability success stories of the week from across the globe.
---
Published every week, this series charts how businesses and sustainability professionals are working to achieve their 'Mission Possible' across the campaign's five key pillars – energy, resources, infrastructure, mobility and business leadership.
As UK tabloid headlines filled with news surrounding the G7 summit and Covid-19 vaccines being offered to under-30s, projects and initiatives which empower businesses to play their part in achieving a sustainable future, today, continued to launch and scale-up.
Here, we round up five of the top announcements. 
ENERGY: New partnership to improve the recyclability of wind turbines
Wind is now the UK's biggest source of renewable energy and offshore generation is rapidly becoming more affordable. But for all the good the wind sector has provided in the low-carbon transition, concerns are mounting about its resource impacts, due to a lack of recycling and reuse infrastructure for decommissioned turbine components.
It is, therefore, welcome news that LafargeHolcim and GE Renewable Energy have signed a new memorandum of understanding (MOU), committing them to collaborate on circular economy solutions for decommissioned wind infrastructure. The partnership will work to develop and scale construction materials including recyclate from the wind sector, which could be used in new wind farms.
LafargeHolcim has already successfully developed an energy-from-waste process for wind turbines and a 3D-printing solution for concrete foundations and towers for wind farms, in partnership with GE Renewable Energy.
"This is a truly exciting next step in our journey to introduce new circular lifecycle improvements for the wind industry," GE Renewable Energy's chief executive Jérôme Pécresse said. "We are delighted to work with LafargeHolcim on these critical projects, which will help to improve the sustainability of wind power now and well into the future."
RESOURCES: Colgate launches reusable aluminium toothbrush with replaceable heads in the UK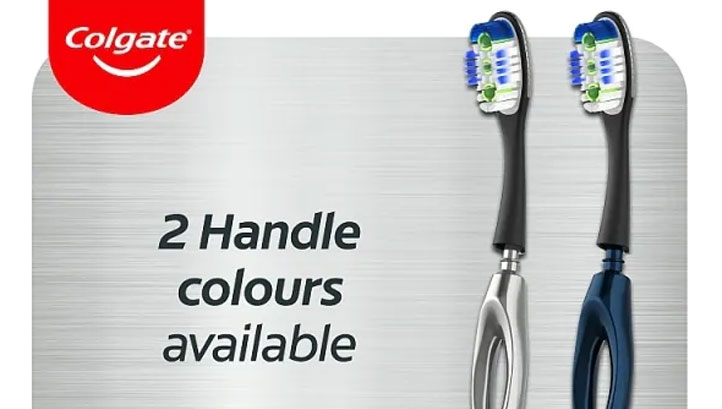 After signing on to TerraCycle's Loop platform for reusable and refillable products and joining various collaborative initiatives on reducing plastic waste, Colgate-Palmolive has launched a new toothbrush in the UK market with a handle that "can be reused for a lifetime" and replaceable heads.
Called Colgate Link, the toothbrush consists of an aluminium handle and replaceable heads. The product contains 80% less plastic than typical plastic manual toothbrushes. The packaging is also plastic-free; the toothbrushes are housed in recyclable cardboard boxes. 
Colgate-Palmolive's vice-president and general manager for the Colgate brand in Northern Europe, Taylor Gordy, said the product launch "represents a really exciting step forward for Colgate as a brand on our sustainability journey". The Colgate Link Toothbrushes launched this week in retailers including Superdrug, Sainsbury's, Tesco, Waitrose and Amazon.
MOBILITY: E.ON launches salary sacrifice scheme to help employees switch to EVs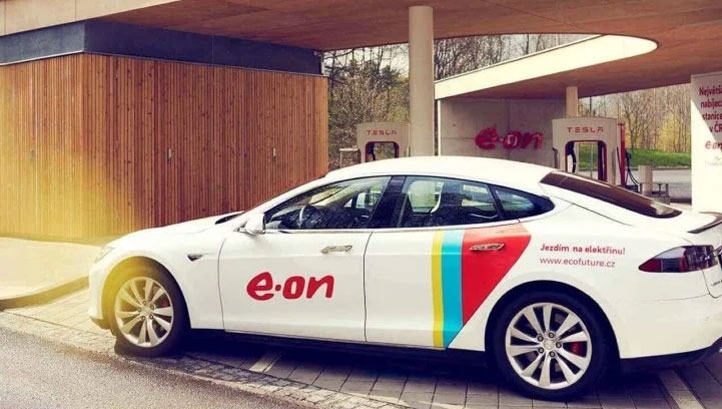 Earlier this year, energy and fleet managers from some of the UK's biggest businesses met virtually at edie's SPARK! event, with one of the key discussions focusing on how businesses can accelerate the transition to electric vehicles (EVs) in the wake of Covid-19. One potential idea flagged several times as a concept was 'salary sacrifice schemes', designed to make it more affordable for employees to install a charger at home and to purchase an EV.
E.ON has this week announced such a scheme for employees that do not drive company cars, given that it already converted to 100% EVs across the company car fleet in 2019. Under the new scheme, staff can lease one or two EVs through Lex Autolease, in exchange for a portion of their salary. The idea is that their benefitting from reduced Income Tax and National Insurance contributions makes the EV more affordable.
"While salary sacrifice schemes are nothing new, we've adapted them to reflect changing customer behaviour and demand for more sustainable vehicle options," Lex Autolease's electrification proposition lead Meryem Brassington said. "Offering only EVs through a salary sacrifice scheme is a great way, alongside existing government initiatives, to encourage drivers to transition to electric."
THE BUILT ENVIRONMENT: Manchester's Bauhaus becomes UK's first refurbished building rated as WELL Gold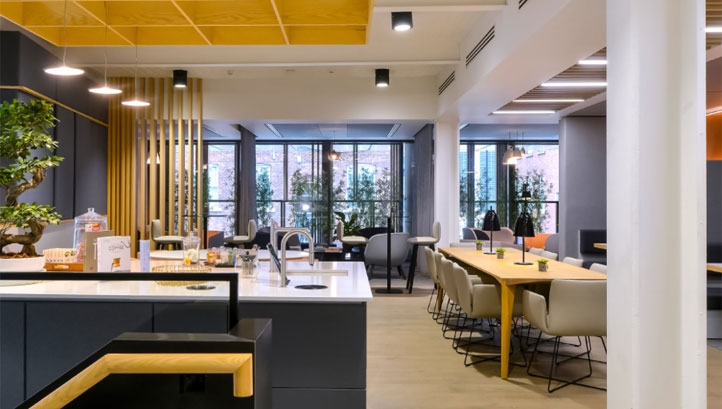 Commercial property investment manager Orchard Street featured in edie earlier this year, with a commitment to reach net-zero ahead of the UK government's 2050 deadline. Now, it is celebrating the achievement of WELL Gold status for its Bauhaus Office scheme in Manchester.
The certification, from the WELL Building Institute, proves that developments "foster a culture of health and wellness" for occupants and for their respective communities. The assessment covers performance standards, the design process and operational impacts and policies. Only three building developments in the UK have WELL Gold accreditation and Orchard Street believes Bauhaus is the only refurbished project in this cohort.
"The significant refurbishment of Bauhaus provided us with an opportunity to deliver a prime office asset at the cutting-edge of health and wellness driven design, something increasingly in demand from occupiers who are evaluating their post-pandemic space requirements," Orchard Street asset manager Sarah O'Connell said.
BUSINESS LEADERSHIP: 70 CEOs and 450+ investors call for tougher climate policy
When a call to action on climate policy from 70 large businesses lands in your inbox, quickly followed by a similar call to action from more than 450 investors, collectively managing $41trn of assets, you know it will be the biggest business leadership sustainability success story of the week.
The news broke on Thursday (10 June). First, the Investor Agenda, supported by more than 450 investors who collectively manage around 37% of the global total of assets by value, issued a statement outlining five "priority" climate policy actions for nations ahead of COP26. Then, 70 executives, convened by the World Economic Forum's (WEF) Alliance of CEO Climate Leaders, published a similar open letter.
Both calls to action urge nations to submit 1.5C-aligned updates to their Nationally Determined Contributions (NDCs) to the Paris Agreement and to set legally binding net-zero targets for 2050 or sooner, if they have not done so already. The letters also support tougher climate risk disclosure requirements for corporations.
You can read edie's full coverage of the letters here.
Sarah George
© Faversham House Ltd 2023 edie news articles may be copied or forwarded for individual use only. No other reproduction or distribution is permitted without prior written consent.