Greece goes coal-free as Moto installs EV chargers: The sustainability success stories of the week
As part of our Mission Possible campaign, edie brings you this weekly round-up of five of the best sustainability success stories of the week from across the globe.
---
Published every week, this series charts how businesses and sustainability professionals are working to achieve their 'Mission Possible' across the campaign's five key pillars – energy, resources, infrastructure, mobility and business leadership.
After the rush of announcements on Earth Day last week projects and initiatives which empower businesses to play their part in achieving a sustainable future, today, continued to launch and scale-up.
Here, we round up five more top announcements. 
ENERGY: Greece confirms 2025 coal phase-out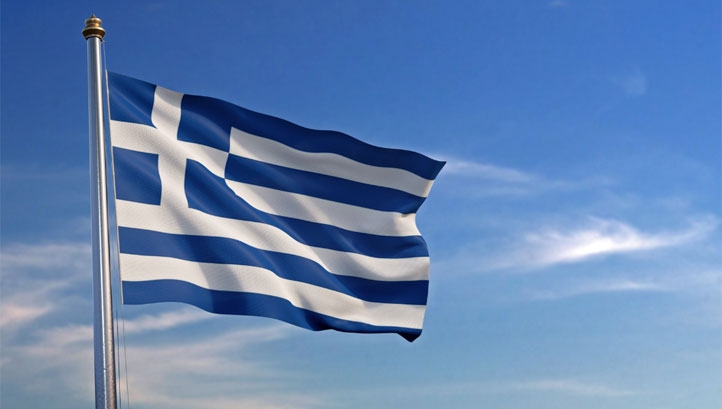 January saw Portugal confirming that its last coal-fired power plant will close this year. The country was originally working towards a phase-out by the end of 2022. Then, in March, Hungary announced plans to shut its last coal-fired power plant by 2025.
Building on this momentum, Greece's biggest energy company, Public Power Corp (PCC), has confirmed plans to shut down lignite operations in 2025. The company will have a lignite plant, Ptolemaida 5, coming online next year. It was planning to run the plant until 2028 but has moved the deadline forward, citing a changing economic landscape and a desire to scale up natural gas operations. The plant will convert to run on natural gas from 2025.
"PPC has finally realised it has wasted billions on Ptolemaida 5, and caused untold damage to people's health and the Greek economy," Beyond Coal campaigner Mahi Sideridou said.
"The fact that the EU's fourth-largest lignite producer is abandoning coal tells you everything you need to know about the state of the industry. Now PPC needs to turn its full attention to the country's enormous renewable energy potential. Former coal communities deserve far better than to be tied to more fossil fuels, like fossil gas."
RESOURCES: Reusable coffee cups with built-in loyalty schemes come to London cafes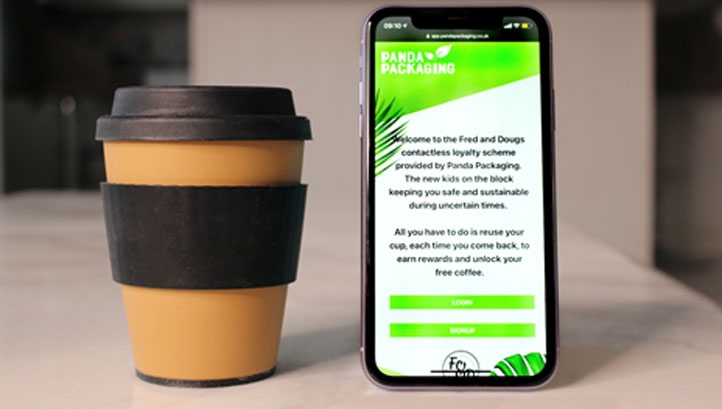 Last year's lockdown restrictions in the UK led to many coffee chains, including Costa and Starbucks, pausing reusable cup offerings. Now, with restrictions lifting for what we hope will be a final time, brands are re-launching and fine-tuning this offering in line with consumer demands on plastic waste reduction.
Venture-backed startup Panda Packaging has this month begun piloting a reusable cup loyalty scheme at Bare Brew, East London, building on a successful trial at Fred & Doug's in Epping. Under the scheme, customers purchase a reusable cup with the capability to connect to a smartphone for £1. Reuse is then automatically logged on the phone after the cup is placed on a reader in-store and, after a set number of instances,  provides the user with a coupon for a reward via email.
MOBILITY: Moto plans for 'ultra-rapid' EV chargers at all UK sites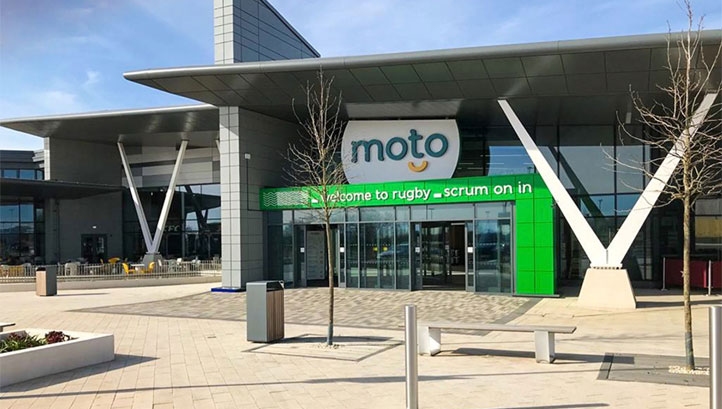 The UK Government is aiming for a further 6,000 electric vehicle (EV) charging points to be installed across the UK's A-roads and motorways by 2035.
Shortly after Gridserve, which is striving to operate more than 100 electric forecourts across the UK, opened its first location in Essex, service station giant Moto has outlined plans to host rapid EV chargers at all sites. The first site to benefit is the newly-opened Rugby Services hub, which not features 24 rapid chargers. A further 27 sites will have chargers installed this year and, by the end of 2022, the aim is for all Moto locations to have at least six charging points.
Moto has earmarked £100m to the infrastructure upgrade project and said, in a statement, that it wishes to "play a key part in encouraging more people to have the confidence to switch to EVs". Partners for the project include Tesla and Electric Highway, founded by Ecotricity and Forest Green Rovers boss Dale Vince.
THE BUILT ENVIRONMENT: LGIM signs £85m sustainability-linked deal with Believe Housing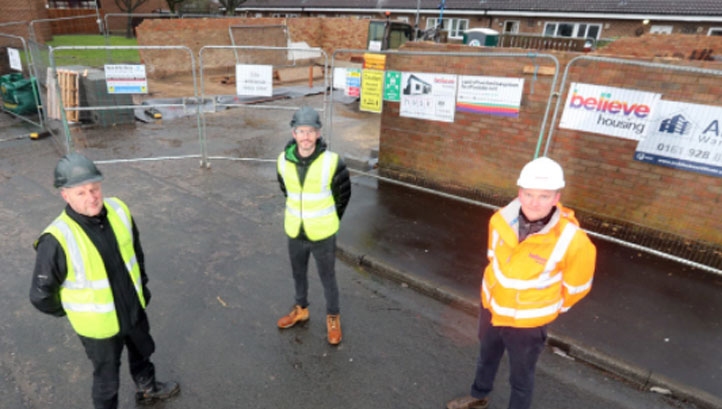 Legal & General outlined plans to reach net-zero across its UK real estate portfolio by 2050 earlier this year, under its Real Assets Arm. Plans include making net-zero operations a requirement for all new-build briefs and major transactions by 2022.
This week, the business announced that it has provided £85m to Believe Housing, which develops affordable homes in the North East, and linked the deal to the firm's sustainability performance. Over the five-year duration of the package, Believe Housing is planning to deliver more than 1,200 new homes and to roll out a retrofitting scheme for its 18,000 existing properties.
Legal & General Real Assets has not disclosed the exact environmental KPIs to which the financing package is linked. However, it said in a statement that the energy transition and carbon will be a focus; Believe Housing is already certified by the Carbon Neutral International Standard.
"We're delighted to place decarbonisation firmly at the centre of the investment, rather than something that's talked about on the side-lines," Legal & General Real Assets' head of private corporate debt for Europe Steve Bolton said.
"Legal & General is uniquely placed to invest annuity money into the UK economy, supporting its long-term pension commitments and creating real assets which provide jobs, housing, and spur economic activity. The fundamental need for good quality, affordable homes has not changed."
Pictured: Workers at a Believe Housing site in Peterlee, where disused garages are being converted into bungalows
BUSINESS LEADERSHIP: Viña Concha y Toro secures B-Corp certification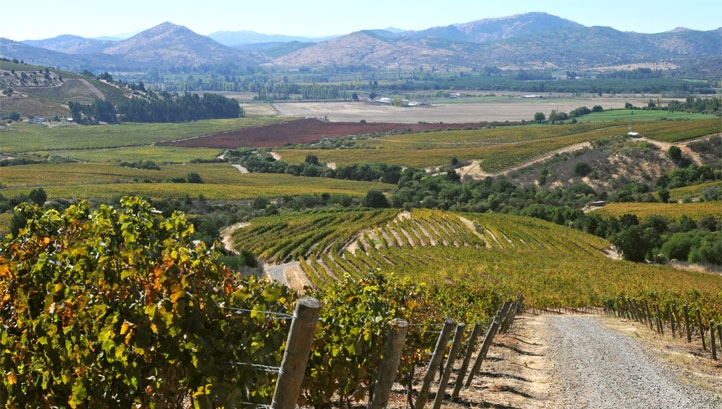 There are currently more than 3,500 certified B Corporations globally, spanning more than 70 countries. Membership is quickly growing, with consumers demanding more purpose-led purchases and the standard regarded as one of the most robust.
This week, wine firm Viña Concha y Toro, known for brands including Casillero del Diablo, Cono Sur and Trivento, achieved the certification. The firm took learnings from its Fetzer Vineyards subsidiary, which completed the certification process in 2015, and made its application to B Lab in Chile and the UK.
Viña Concha y Toro has already set science-based targets in line with 1.5C, aiming to reduce absolute emissions by 55% by 2030. Other environmental targets include achieving zero-waste to landfill by 2022 and conserving or restoring half a hectare of habitat for every hectare of vineyard.
"Being part of the B Corp community is the result of a two-and-a-half-year process of great internal collaboration and enthusiasm to work on the challenge of evaluating all our global operations," the firm's sustainability manager Valentina Lira said. "We have had great learnings and this knowledge, incorporated in our Positive Impact Strategy, will guide our future actions."
Sarah George
© Faversham House Ltd 2023 edie news articles may be copied or forwarded for individual use only. No other reproduction or distribution is permitted without prior written consent.