Greta's arrival and carbon offsetting clashes: What happened on days 2 & 3 of COP25?
COP25 - the UN's annual two-week-long climate summit - is now well underway in Madrid. Here, edie rounds up all the key news and views from the second and third days of the event.
---
If the first day of COP25 was a time for world leaders, business representatives and activists to set the tone and settle in at the Feria De Madrid, days two and three have been whirlwinds of action – at least on the business side.
While the likes of Justin Trudeau, Emmanuel Macron, Boris Johnson and Princess Anne busied themselves by joking about President Trump (the notable absentee from COP25) at the NATO meeting in London – and with world leaders present at COP25 reportedly split over carbon pricing talks – business pledges and new research papers have been emerging at a pace.
Most notable among these is the World Meteorological Organisation's (WMO) statement on the state of the Global Climate, which concludes that the global average temperature between January and October 2019 was 1.1C above pre-industrial levels.
Combined with other recent reports suggesting that global emissions are increasing despite coal-fired power generation decreasing, this finding will doubtless put more pressure on attendees to rapidly align with the Paris Agreement's 1.5C trajectory – a feat which, according to the IPCC, will require net global emissions to reach zero by 2050.
According to the UN's latest 'emissions gap' report, which compares actions from nations with those needed to secure a 1.5C future, the world will be on track for an estimated 3.4C temperature rise if national Paris Agreement contributions remain unchanged.
With this in mind, this article rounds up all the key news and views from days two and three of COP25.
WMO statement attracts global attention
The WMO's findings have gone somewhat viral, receiving coverage in most major national and international news outlets. They're also being shared on Twitter by the likes of Greta Thunberg, David Wallace-Wells and George Monbiot.
Greta Thunberg lands in Lisbon
After Chile cancelled their option to host the event in following weeks of violent protests based on civil unrest, Spain's capital took up the mantle in November – forcing climate activist Greta Thunberg to hitch a ride across the Atlantic with a family of professional sailors and social media influencers.
The Swedish teen arrived in Lisbon on Wednesday (3 December) following the three-week voyage from the US, to be greeted by a crowd of supporters – including Extinction Rebellion's Red Brigade – and media representatives.
She told the media that "people are underestimating the force of angry kids" and that politicians wanting to put an end to the School Strikes for Climate Movement should "stop making young people angry" through their green policy actions.
Thunberg is expected to be resting today (4 December) and tomorrow (5 December), before appearing at COP25 and the Madrid climate march on Friday (6 December).
Those interested in finding out more about the rise and rise of Greta Thunberg, and the impact of her activism on businesses and beyond, are encouraged to access edie's interactive timeline.
"I'm not traveling like this because I want everyone to do so, I'm doing this to send a message that it is impossible to live sustainably today & that needs to change. It needs to become much easier."

Great messaging by @GretaThunberg as usual! #COP25pic.twitter.com/nysN9UyM7u

— Dr. Lucky Tran (@luckytran) December 3, 2019
New Zealand vows to embed climate considerations in all policy decisions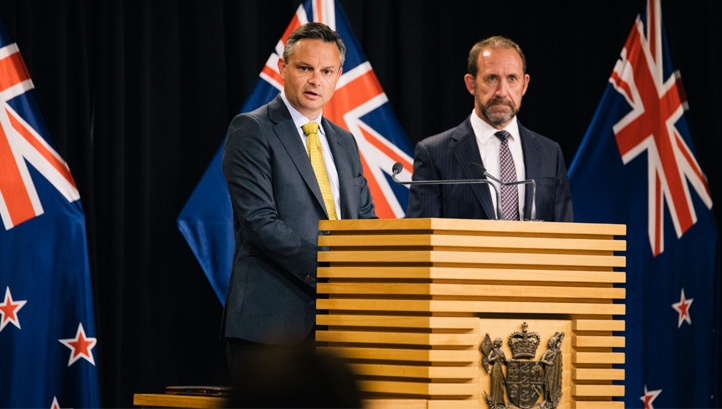 In the first major national policy announcement to come out of COP25, New Zealand's Climate Change Minister James Shaw has issued a statement saying that climate considerations will be a standard part of cabinet decision-making going forward.
"Decisions we take now and in the future about everything from the places we live, to how we get around, to public health, to how we relate to one another will be impacted one way or another by climate change," Shaw's statement reads. "It's crucial therefore that when we're making big decisions climate change is at the forefront of our minds."
The statement adds that a 'climate impacts assessment' framework will be developed and mandated for all policies likely to have an impact on more than 250,000 tonnes of CO2e emissions annually.
It comes shortly after the New Zealand Government, spearheaded by Prime Minister Jacinda Ahern, legislated for net-zero by 2050. This long-term ambition is bolstered by shorter-term plans to decarbonise energy and agriculture, alongside a pledge to plant one billion trees by 2028.
Creative industry giants pledge alignment with Paris Accord and SDGs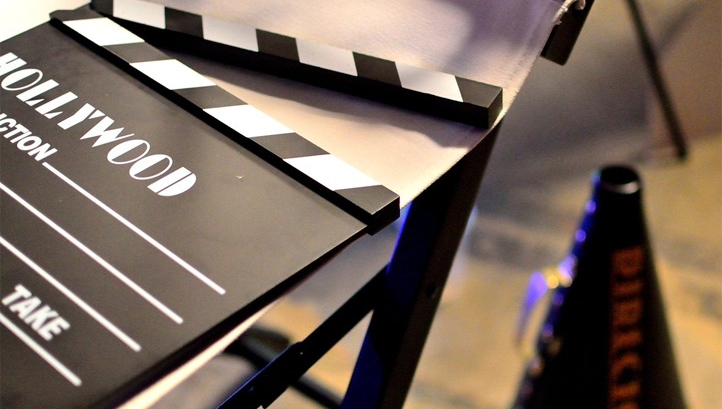 From Coldplay's decision to cancel touring until they can find a carbon-neutral way to deliver shows, to the prevalence of TV programmes such as BBC's War on Plastics and David Attenborough's Climate Change: The Facts, it's been a big year for climate action among the UK's creative industries.
In a drive to spur more ambitious, joined-up progress in the ways in which creative businesses tackle environmental issues in their own operations and through their societal influence, a new joint commitment has been launched. Called The Creative Industries Pact on Climate Change, the pledge commits signatories to align with the Paris Agreement and deliver progress towards one or more of the SDGs, reporting regularly on results.
Pact members are also required to develop and implement a joint sustainability strategy, educate their staff on climate issues and advocate for stronger green policy.
Signatories include the likes of BAFTA-owned Albert, Vancouver Film Studios, Callsheet Magazine and Talent Scan.
Carbon markets talks rage on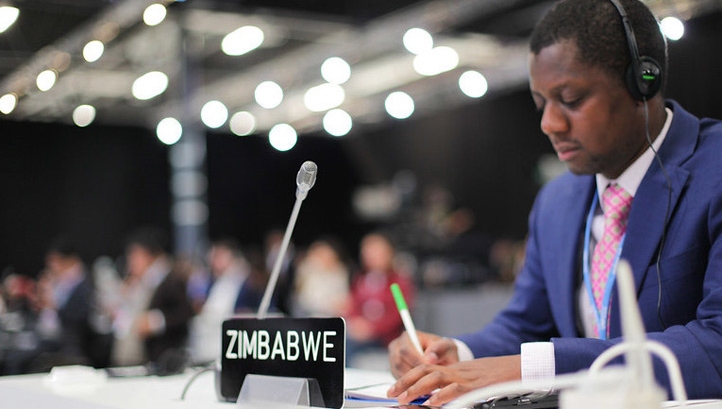 The UN has said it will use COP25 to call on nations to set higher carbon prices, end subsidies for fossil fuels and halt the construction of new coal-fired power generating assets by the end of 2020.
Discussions on carbon markets under Article 6 of the Paris Agreement began on Tuesday (3 December), with nations and the UN alike saying they wanted to find common grounds on emissions trading and other financial mechanisms.
But sticking points quickly emerged. Saudi Arabia said it did not see issues with the potential double-counting of carbon credits. New Zealand and several small island states said that credits should be cancelled by law in the future, to force high-emitting nations to deliver cuts domestically. Common timeframes for market changes are yet to even be discussed, let alone agreed.
IPCC re-iterates importance of land, oceans and ice in tackling climate change
Our task is to bring scientific and factual information to stakeholders, like the @UNFCCC."
— #IPCC Co-Chair Hans-Otto Portner, explaining the role of the IPCC at the Science for Policymaking #COP25 side event.
#SRCCL➡️ https://t.co/7Fa4bKR0K4#SROCC➡️ https://t.co/11CsoxzGmE pic.twitter.com/SC0NOuSeEr

— IPCC (@IPCC_CH) December 4, 2019
The IPCC is not expected to publish any new research at COP25 but has taken to the stage to highlight the findings of its recent reports on land use and oceans and the cryosphere.
Published in August, the body's land use report states that humanity uses around 72% of the world's ice-free land surface, and that this use of land currently accounts for almost one-quarter (23%) of human-caused greenhouse gas (GHG) emissions.
The IPCC's report on oceans and cryosphere followed in September. It states that no parts of the world will be spared from the adverse impacts of rapid sea-level rise, which is likely to impact one billion people by 2050.
World Health Organisation calls for greater alignment between national healthcare and climate policies
Earlier this year, the WHO contributed, along with more than 30 other global scientific and health bodies, to a landmark report on the lifetime health impacts of climate change on children born in 2019. The report ultimately concluded that children born today will face "persistent and pervasive" climate-related health impacts throughout their lives, from immune system weakening in infancy to malnutrition in decades to come.
The WHO has this week built on that research with a further review paper assessing the ways in which climate and healthcare strategies in 100 nations intersect. This paper's key takeaway is that only one in five countries has a healthcare strategy comprehensive enough to deal with likely climate-related impacts through 2050, with the most common policy gaps surrounding hear stress, extreme weather events and water security.
"Climate change is not only racking up a bill for future generations to pay, it's a price that people are paying for now with their health", WHO director-general Dr Tedros Adhanom Ghebreyesus said.
"It is a moral imperative that countries have the resources they need to act against climate change and safeguard health now and in the future."
Repsol sets net-zero target as Kingspan and Cargill bolster climate strategies 
Following in the footsteps of Italian energy giant Eni, Spanish oil and gas firm Repsol used its platform at COP25 to unveil a new strategy for becoming a net-zero business by 2050. 
The strategy includes a number of interim targets, a new framework for carbon pricing and a commitment to tie at least 40% of the paycheck of C-suite executives to progress on its long-term ambition. 
"We are convinced that we must set more ambitious objectives to fight climate change," Repsol's chief executive Josu Jon Imaz said.
"We do it with the utmost confidence that we invest for the future. Addressing the significant challenges that lie ahead with strategic clarity is what will allow us to turn them into opportunities. We are convinced that this strengthens our project that is sustainable, attractive and profitable for all our stakeholders."
Additionally, construction materials giant Kingspan and agri-food multinational Cargill have both unveiled new science-based emissions targets.
Fossil fuel laggards named and shamed
The Climate Action Network International (CAN), which represents 1,300 environmental NGOs across 100 nations, marked day two of COP by asking members to vote for the 'fossil of the day' – a nation they believe is lagging in terms of green policy.
The joint winners of the vote were Brazil, Australia and Japan, all of which were slammed for their slow actions to phase out coal. CAN members additionally slated Brazilian and Australian ministers for failures in preventing deforestation and forest fires.
#FossiloftheDay results: IT'S A TIE🏆🏆🏆

Three countries managed to equally rank first at being the worst!

Today's fossil award goes to
🇦🇺Australia
🇧🇷 Brazil
🇯🇵 Japan

They managed to be as bad as each other! 🤦🏽‍♂️#COP25 pic.twitter.com/EZdxWYtVWC

— Climate Action Network International (CAN) (@CANIntl) December 3, 2019
Reforestation activists warn of unintended COP consequences
At every COP, concerns are voiced over whether the carbon footprint of the event justifies its aim, with 4,000 delegates and a further 25,000 visitors due to attend this time around.
Reforestation platform Tree-Nation has been leading this discussion for 2019, with its founder and director Maxime Renaudin having issued a rousing call to action aimed at the general public. In addition to highlighting the environmental footprint of the event, Renaudin explained the ways in which COP could actually foster slow progress.
"The name of the summit itself implies the lack of real action after each edition; this Madrid edition will be the COP25, following 24 previous editions which have failed to address the serious environmental problems that our generation faces," Renaudin said, adding that "no substantial new commitments" from world leaders have been made at the summit so far.
"Year after year our political representatives come to the summit to offer speeches, while what is really needed are concrete plans and actions… Achieving agreement before the end of the COP means that it has been a success; or at least that is the way it is presented. But, reaching an agreement is just the starting point. It is only a promise, the difficult part is putting it into practice. It is easy to have public cheering on an agreement. Asking citizens and companies to try and change their habits, their way of living, eating, moving and consuming once the COP is over is another matter."
Renaudin is, therefore, calling on members of the public to move faster than their policymakers and put pressure on their governments to implement short-term plans to bolster their long-term targets.
Sarah George
© Faversham House Ltd 2023 edie news articles may be copied or forwarded for individual use only. No other reproduction or distribution is permitted without prior written consent.