Henkel's black plastic solution and Amsterdam's diesel ban: The sustainability success stories of the week
As part of our Mission Possible campaign, edie brings you this weekly round-up of five of the best sustainability success stories of the week from across the globe.
---
Published every week, the new series charts how businesses and sustainability professionals are working to achieve their 'Mission Possible' across the campaign's five key pillars – energy, resources, infrastructure, mobility and business leadership.
From Mars' switch to 100% renewable electricity in Mars, to Amsterdam's decision to ban petrol and diesel vehicles from the city by 2030, each of these projects and initiatives is empowering businesses to play their part in achieving a sustainable future, today.
ENERGY: Mars switches to 100% renewable electricity in Mexico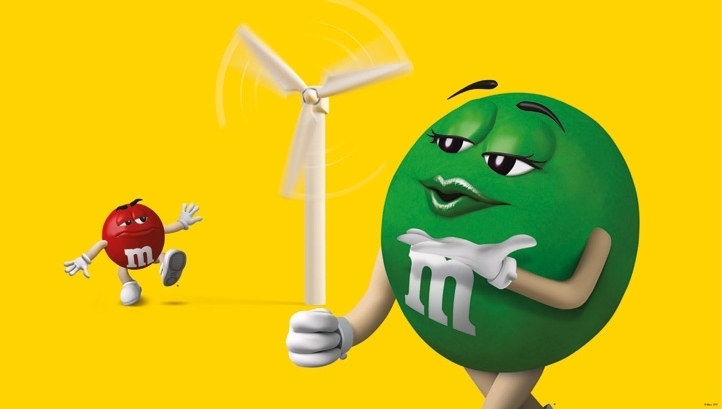 As it strives to eliminate all greenhouse gas (GHG) emissions from its direct operations by 2040 as part of its $1bn Sustainable in a Generation plan, food and drinks giant Mars has gone all-in on renewable electricity in several of its key markets, including Spain, Poland, Australia and the US.
This week, the company confirmed its switch to 100% clean electricity in Mexico, after signing a 15-year power purchase agreement (PPA) with energy firm Vive Energia and turbine tech firm Envision Energy. The agreement will see Mars source enough clean power from the two companies' new onshore windfarm in the coastal town of Dzilam Bravo, Yucatan, to meet the consumption of its six Mexican facilities, which produce pet food and confectionery products.
Mars was notably the first corporate in the world to join The Climate Group's RE100 initiative, which now represents more than $3.8trn in revenue and is creating demand for more than 184TWh of renewable energy annually – more than the energy demand of New York State and Connecticut combined.
RESOURCES: Henkel backs innovative recycling solution for black plastics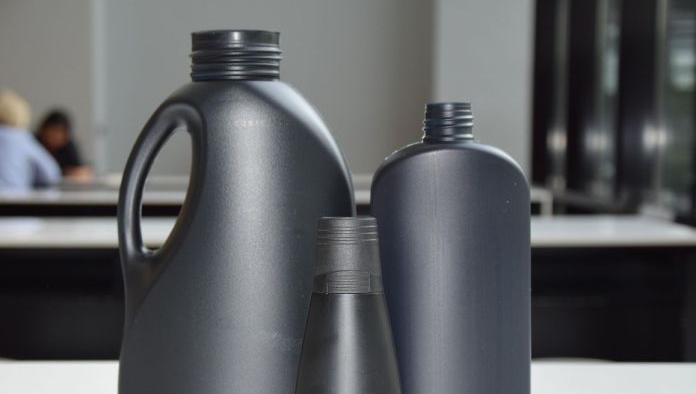 Black plastic packaging is not recyclable through kerbside collections in the UK, or in most other European nations, as its carbon content prevents it from being detected by the sorting systems used in reprocessing facilities.
Several companies have taken moves to address this recyclability gap in recent times, with supermarkets such as Lidl, Waitrose & Partners and Aldi removing it from their ranges, and others choosing to invest in technologies which either boost the detection capabilities of existing infrastructure or strip the plastic of its pigment.
Following this trend, consumer goods giant Henkel this week confirmed plans to introduce an innovative form of carbon-free black plastic to its packaging portfolio. Developed by plastics colouring technology firm Ampacet, the material is reportedly detectable and sortable in existing waste management facilities across the EU. Henkel will switch to this material for toilet cleaners sold in Germany this month, with the move set to affect other products in other markets before the end of 2019, as it strives to make all of its plastic packaging recyclable, reusable or compostable by 2025.
"Recognising that black bottles are one of the central challenges when it comes to the recyclability of used packaging, we want to be part of the solution," Henkel Laundry & Home Care's head of international packaging development Vineet Varman said.
"The new material will contribute to closing the loop on plastic packaging in a sustainable way."
MOBILITY: Amsterdam to ban petrol and diesel vehicles by 2030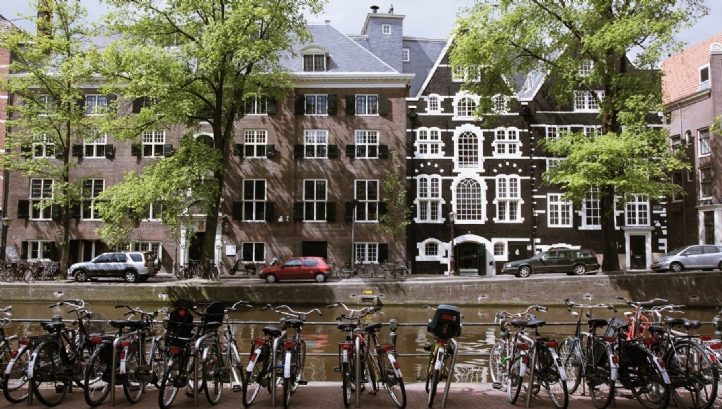 Several city-based initiatives aimed at tackling the dual challenges of rising transport emissions and urban air pollution have launched in recent times, from the world's first Ultra-low Emission Zone (ULEZ) in London to Edinburgh's 'Open Streets' scheme, which sees car-free zones operate across the city each month.
Building on this progress, Amsterdam has legislated for diesel and petrol cars, vans and motorbikes to be banned from its streets within the boundaries of the A10 ring road by 2030. The first step will be a ban on diesel cars over 15 years old, due to be implemented in 2020. Bans on polluting buses and coaches will then be implemented in 2022 and extend to cover boats and mopeds by 2025. Between 2025 and 2030, a similar scheme will be developed for motorbikes, cars and vans.
The announcement from the City Council came as the local authority confirmed upgrades to the city's 912 electric vehicle (EV) charging points, in order to power them with 100% renewables, optimise grid efficiency and shorten charging times. This project was completed in collaboration with Vattenfall, which operates the EV charging network, as well as infrastructure compliance firm Elaad, grid owner Liander and specialists from Amsterdam University of Applied Sciences.
THE BUILT ENVIRONMENT: ABB opens its first 'carbon-neutral' factory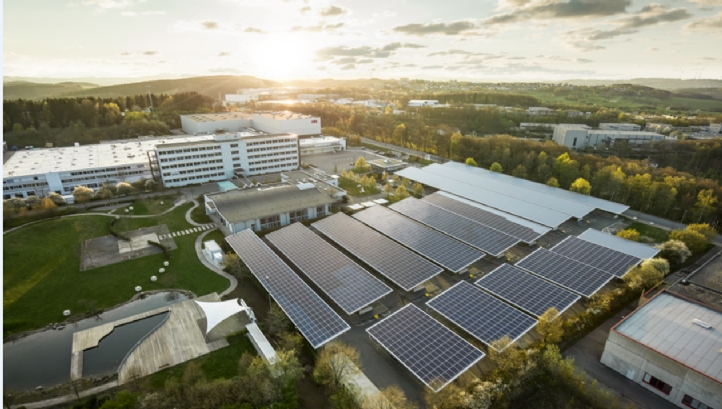 As part of its ambition to reduce the GHG emissions generated by its direct operations and the power it uses by 40% by 2020, Swiss robotics, power, heavy electrical equipment and automation technology giant ABB this week opened what it claims is its first carbon-neutral factory.
Located in Lüdenscheid, Germany, and operated by ABB subsidiary Busch-Jaeger, the factory has been fitted with 3,500 sqm of rooftop solar panels, which will generate around 1,100MWh of clean power annually. This solar array will operate in conjunction with a co-generation plant and a 200kW battery storage system, creating a model which ABB claims will generate 14% more energy than the site consumes. However, to cover peaks and demand, the site will receive renewable power from utility MVV Energie, under the company's carbon-neutral production certification.
A network of EV chargers are also being installed across the site's car park and will be made available free-of-charge to staff and visitors.
"With this state-of-the-art site, we demonstrate the advantages of creating a system in which all components are digitally networked and controllable," ABB's president of electrification Tarak Mehta said.
"This intelligent ecosystem enhances energy efficiency, sustainability and resource conservation, enabling a genuine zero-emission future for the industry and beyond."
BUSINESS LEADERSHIP: Nespresso commits to restoring coffee farming in 'under-threat' regions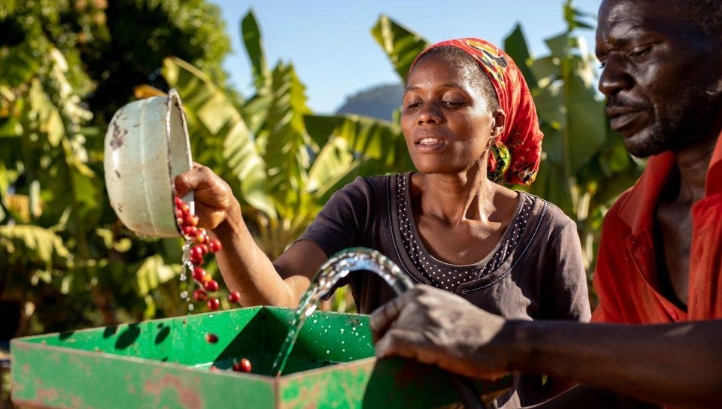 Over the past four decades, coffee has become one of the most popular drinks in Europe and the US, with around three in ten UK residents and four in ten US citizens drinking at least one cup each day. While this has boosted the value of the coffee market exponentially, 2.5 million acres of forest are estimated have been cleared to make way for coffee farms in Central America alone, with WWF claiming that 37 of the 50 nations with the world's worst deforestation rates play home to large coffee-growing regions.
This deforestation risk, compounded by wider environmental challenges such as water scarcity and soil erosion, as well as the impact of conflicts and natural disasters, has left several coffee strains at risk of disappearing altogether and spurred uncertainty around whether certain regions will be able to continue producing coffee at all.  
In a bid to reverse this trend, coffee giant Nespresso has launched a programme aimed at helping coffee farmers in Zimbabwe and Columbia to rebuild sustainable farms, re-develop their rural communities and boost their local economies. Called "Reviving Origins", the scheme will see the company send expert trainers to the communities, to educate farmers on best-practice techniques for sustainable and efficient techniques, including tree management and coffee processing. They will also be enrolled in Nespresso's AAA Sustainable Quality Program, which pays farmers a premium for using methods which conserve water and protect the environment.
"Through our Reviving Origins program, we have an opportunity to bring back forgotten coffees, boost economic development in regions where there has been significant adversity and share a completely new taste experience with consumers," Nespresso's chief executive Jean-Marc Duvoisin said.
Sarah George
© Faversham House Ltd 2023 edie news articles may be copied or forwarded for individual use only. No other reproduction or distribution is permitted without prior written consent.