Horizon scanning: Eight innovations set to shake-up sustainability in 2020
The past 12 months proved to be an exciting time for green innovation, with new products and systems emerging and scaling amid a backdrop of climate protests. Here, edie scans the horizon for innovations that could transform sustainability in 2020.
---
Following steady but perhaps non-urgent and disjointed action on environmental issues in 2018, last year saw the sustainability conversation accelerate and expand rapidly on a global scale. Driven by the momentum of school strikers, activist groups and new scientific research, businesses and nations set 'net-zero' and 100% renewable energy targets at a pace, as conversations around biodiversity and climate justice were finally (and firmly) returned to the table.
But, at the same time, frustration has been palpable, as divisions mount between the leaders and the laggards. The chance to agree on key measures around carbon markets and damage and loss was missed at COP25 – despite extended talks. President Trump has begun to withdraw the US from the Paris Agreement as fires burned in Amazonia and Australia.
Through the highs and lows, one constant in 2019 was edie's green innovations roundup, which showcased promising and potentially revolutionary ideas and devices that could streamline sustainability in the future.
While keeping one eye on the present, edie has scanned the horizons to identify six broad innovation areas that could be set to ignite in 2020.
1) Electric aircraft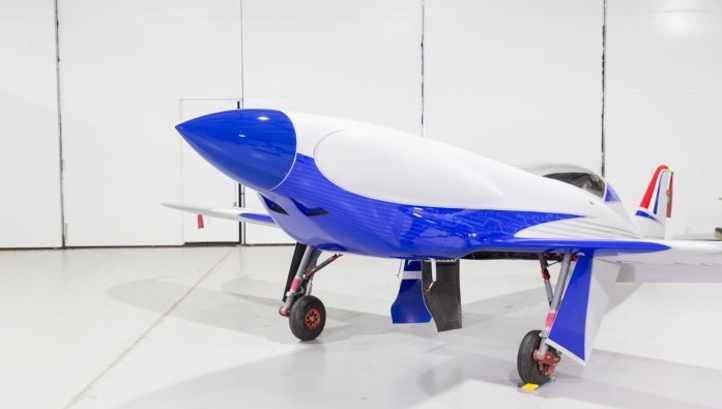 Aviation has long been a target for green protests, both for the fact that it accounts for 2.4% of global emissions and that it has been excluded from the UK's carbon accounting, despite its rapid growth. Progress to decarbonise the sector to date has proven slow, with most airlines relying heavily on offsetting to meet their long-term targets.
But if 2018 was the year of innovative aviation fuel, 2020 is primed to be the year of the electric plane. Late last year, Rolls Royce unveiled what it claims is the world's fastest fully electric aircraft. Tests earmarked for this spring hope to push the plane, called ACCEL, past the 300mph mark.
The move comes as Rolls Royce is working with Scandinavia's largest regional airline, Widerøe, to electrify more than 30 passenger planes by 2030. More broadly, there are estimated to be in excess of 100 projects developing fully electric aircraft underway globally. With backers of such projects including the likes of easyJet and Heathrow Airport – and with two new Government funding pots now available to support them – 2020 could well be the year that rapid progress is made in this space.
2) Carbon capture, usage and storage (CCUS)
According to the Committee on Climate Change (CCC), CCUS is a non-negotiable part of the UK's net-zero puzzle, despite its controversies.
While technologies within the CCUS space are varied, most are in their relative infancy. However, 2019 proved to be something of a breakthrough year, with Drax's biomass CCS project proving successful enough for the firm to develop plans for the UK's first net-zero industrial cluster in Humber.  This progress paved the way for the UK Government to funnel £26m into CCUS and confirm plans for up to £142m of further future funding, as part of its bid to bring the nation's first large-scale CCUS project online by 2020.
Given the story so far, the only way seems to be up for CCUS. Unless, of course, funding is axed as it was in 2015. Energy Minister Kwasi Kwarteng has maintained that this move was one of the Conservative Party's "biggest regrets" in regards to green policy, and that the net-zero target will prevent such a decision being taken again.
3) Refillables
At the height of the 'Blue Planet 2 moment' in early 2017, recyclability was the word on everyone's lips and the goal of most big businesses. As developing nations closed their borders to plastic waste imports and media exposés into the shortcomings of existing global recycling systems emerged, however, recyclability was no longer enough. As soon as consumers learned that only 9% of plastics ever produced have been successfully recycled, plastic-free or refillable options became the only ones to meet changing demands.
Where big businesses and innovative startups alike once saw challenges regarding hygiene, product lifespan and appeal, a renewed sense of optimism and opportunity has broken through. Waitrose & Partners and Marks & Spencer joined an ever-expanding string of independent food outlets in offering refill in 2019. Hundreds of new water fountains were installed at transport hubs and on high streets, with even bottled water brands such as Belu and Dasani advocating for refill. The Body Shop invested in a refillable shower gel station for one of its busiest stores.
Keen to jump on the bandwagon, the likes of Sainsbury's and Estee Lauder are planning to launch refillable lines of their own this year. At the same time, TerraCycle is poised to expand its 'Loop' refill platform from the US and Paris to the UK, Japan, Canada and Germany. Loop recently received backing from Sky Ocean Ventures – as did Algramo, a startup distributing vending machines to low-income communities which dispense sundries in reusable packaging rather than sachets.
4) Hydrogen for heating
Back in 2016, the CCC estimated that heating and hot water for homes accounted for 15% of the UK's carbon footprint. According to Cadent, when heat for business and heavy industry is included – and growth over the past three years accounted for – the figure is likely to be closer to 33%.
Decarbonising heat will need to play a huge part in the net-zero transition. Despite slow policy progress at a UK level in recent years, businesses have continued to innovate in developing heat pumps, heat networks and, more recently, hydrogen blends.
This week saw the UK's first trials of grid-injected zero-carbon hydrogen begin at Keele University, backed by a consortium of businesses and funding from Ofgem. Researchers believe a 20% blend of hydrogen could be scaled while maintaining safety, security of supply and low prices, mitigating the six million tonnes of CO2e emissions annually in the process.
Following the success of hydrogen trains and fuel cells for large vehicles in 2019, hydrogen for heating is one to watch for the new decade – particularly given that the net-zero industrial cluster detailed above is dependent on hydrogen, and that the technology is also drawing heavy investment from the likes of Cadent and Total.
5) Textile recycling
As edie predicted, 2019 saw the sustainable fashion conversation boom. What was once the territory of a handful of small businesses selling hemp trousers became a huge business opportunity amid rising awareness of the fact that a bin lorry full of garments is burned or landfilled every second globally.
But for all the progress made around resale, rental, repair and creating products from recycled plastics, recycling rates (excluding downcycling) for end-of-life textiles stagnated around 1% globally. Businesses and startups alike were ultimately able to scale up more take-back boxes but unable to scale chemical or mechanical recycling solutions for textile blends, which now make up the majority of clothing sold globally.
The foundations, however, have been laid. Recycling solutions secured sizeable investments from bodies such as Stella McCartney, H&M Foundation and Asics through 2018 and 2019, meaning 2020 could well be an exciting year for startups like NuCycl, Worn Again and Spinnova.
6) Products which close the loop on food waste
Food waste was high on the agenda of both the Government and the business community 2019. Thankfully, given the issue's connections to climate change, community, health and wellbeing, and, ultimately, the economy, engagement with the cause appears to be booming.
Apps such as Olio and Too Good to Waste have experienced huge successes in recent months, as have redistribution organisations such as FareShare and Neighbourly. With the fight against food waste now positioned as appealing and aspirational rather than time-consuming and penny-pinching, products made using food waste, food byproducts and food surplus are emerging and scaling at a pace.
Following the success of Toast Ale, surplus-grape gin and wonky-fruit juice have been flying off supermarket shelves, as has washing up liquid made with beer byproducts. Products which could follow suit in 2020 include beer, juice and desserts made using cacao byproduct, and packaging made from waste streams such as potatoes, shellfish and fruit. On the latter, Sky Ocean Ventures recently backed EcoFlexy, a startup making polymers from waste fruit.
7) Machine learning
In our horizon scan for 2019, the edie editorial team highlighted artificial intelligence – and rightly so. The technology is now being used to drive up material efficiencies and drive down emissions and energy consumption across a range of sectors, including power and utilities, shipping and logistics, retail and hospitality.
Notable business investments of the past 12 months include IHG Group and Ikea's backing of Winnow – a firm which makes AI-enabled bins, cameras and scales; Google's use of Deepmind to optimise wind generation; Microsoft's 'AI for Earth' grant scheme and Apple's new recycling robots.
Given that net-zero is (rightly) the focus of most businesses and nations as we enter a new decade, AI's ability to be applied for machine learning is set to be tapped further – be that for optimising flight or shipping routes, predicting weather patterns to optimise renewable generation or mitigating waste.
8) The next generation of EV batteries
For all the benefits of decarbonisation they could bring to the road transport sector, EV batteries are resource-intense to produce, hard to recycle and designed to last for no more than 15 years. The global transport sector seemed to wake up to this harsh reality in 2019, with several scientific studies concluding that the EV revolution could create a worldwide cobalt shortage without significant investment in a circular economy for batteries.
The response to the issue has been palpable. On a startup scale, work is in progress to bring the world's first modular EV battery assembled without glue or welding to market. And, in the corporate space, partnerships aimed at improving recycling infrastructure and designing batteries for longer life and ease of recyclability have been forged by the likes of Panasonic and Toyota, Formula E and Umicore, and BMW and Umicore.
If carmakers are to avoid being hit by cobalt shortages in the late 2020s, the early 2020s will doubtless need to be a period of rapid innovation in this space.
Have your say…
//
Sarah George & Matt Mace
© Faversham House Ltd 2023 edie news articles may be copied or forwarded for individual use only. No other reproduction or distribution is permitted without prior written consent.