How to lead the way in low-carbon infrastructure development
If the economy is to grow, infrastructure improvement projects are a necessity. Yet, as the fight to slow the effects of climate change becomes more urgent, it is essential that the potential impact of these schemes is considered right from the start.
---
Failure to address carbon emissions at the earliest project design stages can significantly hamper efforts to reduce their environmental impact, as the choices available to the delivery team diminish as the project progresses.
This principle underpinned the delivery of Renfrewshire Council's £130m infrastructure Glasgow Airport Investment Area (GAIA) and Clyde Waterfront and Renfrew Riverside (CWRR) City Deal Projects. Part of the £1.13bn Glasgow City Region City Deal, the projects are designed to open up new pockets of development and encourage investment in the area.
A key goal of both schemes is to create high-quality green travel routes that promote active travel and better connect existing transport systems. Careful planning in the earliest stages meant carbon accounting was built into the process from the project's inception, meaning the scheme's overall carbon impact was cut by more than 35%, compared with an initial baseline assessment. Further savings of over 20% are expected through the incorporation of carbon reduction into the procurement process.
So how have these impressive savings been made?
Golden opportunities
The Renfrewshire projects carry useful learnings that can be easily applied to similar schemes. Each was informed by the guidelines of Publicly Available Specification (PAS) 2080: Carbon Management in Infrastructure, a framework developed in response to the Treasury's Infrastructure Carbon Review in 2018. Informing industry best practice in managing whole-life carbon, its guidance can steer the decision-making process throughout the design and planning of any infrastructure project.
Adopting PAS 2080 principles allows developers to slash a project's carbon impact, and deliver significant cost savings. In Renfrewshire, it informed a detailed carbon management assessment during the early design stages, with results shared across teams to ensure a proportionate, consistent focus on carbon reduction. This is where the greatest potential to reduce embodied carbon lies, as a meaningful assessment of every development stage can be made.
For the CWRR scheme, an early traffic modelling analysis pulled data on the speed and distance travelled by vehicles crossing a new bridge over the River Clyde. Converted into carbon data, this identified immediate improvements to be made in terms of air quality, emission reduction and congestion mitigation. But the findings also influenced the final design to help make the project resilient to future climate change. Using the latest Met Office projections, early-stage research was adapted to model likely future climate trends, informing design changes to ensure project resilience.
Design changes needn't be drastic to be impactful. Small tweaks in the planning stages can shape the long-term environmental impact of the project. Features such as public cycleways and footpaths will encourage more sustainable travel, and incorporating lower-carbon construction materials, such as recycled aggregates, will enable a cleaner, greener construction process.
Once construction starts, however, there are fewer levers available for project teams to pull to influence the carbon outcomes of a project, with options often limited to minor changes designed to minimise waste. After commission, this diminishes further, with efficient operations and maintenance strategies the only remaining avenues to influence carbon emissions.
More than lip service
There is a vital need to reconcile the twin goals of supporting economic growth and meeting carbon-reduction targets. This can only be achieved if the latter becomes a central component of the decision-making process for infrastructure projects from beginning to end.
All too often, project teams miss the biggest opportunities to reduce a scheme's carbon impact by leaving it too late to execute a thorough impact assessment and make decisions based on its findings. But utilising key learnings from the projects Sweco delivered for Renfrewshire Council, informed by industry standards like PAS 2080, can simplify the process and deliver clear carbon and cost savings.
Ultimately, carbon targets are fast becoming a fundamental consideration for all major construction projects, and it is high time they are treated that way.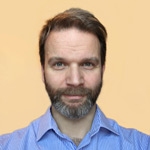 Lewis Barlow is technical director of carbon and sustainability at Sweco
© Faversham House Ltd 2023 edie news articles may be copied or forwarded for individual use only. No other reproduction or distribution is permitted without prior written consent.