Iberdrola's £6bn wind pledge and Chloé's B Corp certification: The sustainability success stories of the week
As part of our Mission Possible campaign, edie brings you this weekly round-up of five of the best sustainability success stories of the week from across the globe.
---
Published every week, this series charts how businesses and sustainability professionals are working to achieve their 'Mission Possible' across the campaign's five key pillars – energy, resources, infrastructure, mobility and business leadership.
As November approaches, momentum continues to build towards COP26. Businesses, governments and regions alike are all keen to showcase their green credentials in the meantime.
ENERGY: Iberdrola commits £6bn for offshore wind in East Anglia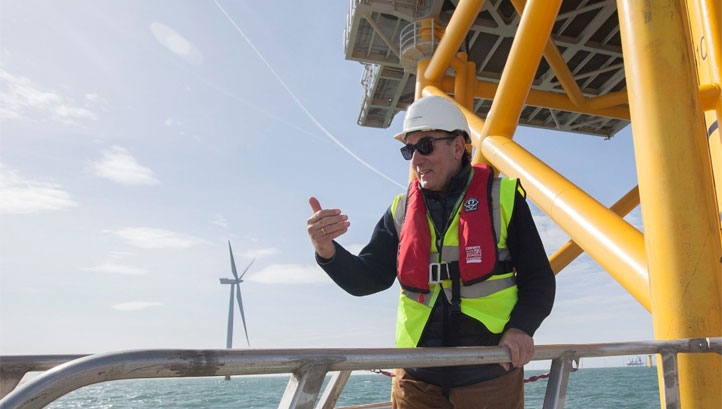 Between the publication of the Net-Zero Strategy, the UK's Global Investment Summit and separate, multi-million-pound green hydrogen announcements from the private sector, it's been a busy week for low-carbon energy investment announcements.
The Global Investment Summit saw some £9.7bn pledged towards the low-carbon activities detailed in the Ten-Point Plant published by Boris Johnson last autumn. The largest contributor was Spanish multinational electricity giant Iberdrola, which committed £6bn to the East Anglia Hub windfarms being developed by its subsidiary ScottishPower. The Hub is planning to host three projects with a collective capacity of 3GW, subject to planning consent.
The new funding is in addition to the £10bn investment already being made by public and private investors in Iberdrola's renewable generation capacity between 2020 and 2025. Johnson is notably hoping for the UK to host 40GW of offshore wind by 2030.
Iberdrola's chairman and chief executive Ignacio Galan said: "The Hub is testament to how business can support the Government's net-zero ambitions within an overarching and stable framework. This is what international investors need as we get ready for the COP26 climate change summit.
"I have no doubt it is only the start of things to come as we continue to tackle the climate emergency, progress the energy transition and strive for a net-zero future."
RESOURCES: Vodafone switches to recycled plastic SIM cards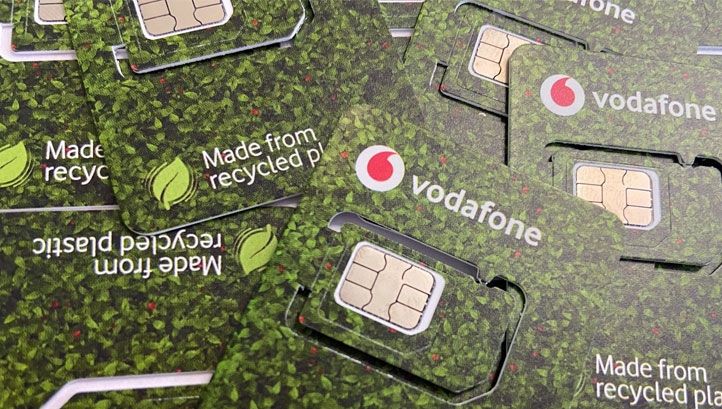 Much has been said in recent months about how digital technologies and communications can help to reduce emissions. They can help prevent travel, as we have seen during Covid-19, but also improve efficiency in ways that help to decarbonise hard-to-abate sectors, particularly in urban areas.
While the low-carbon transition has been front-of-mind ahead of COP26, businesses are once again beginning to make large announcements on plastics. Vodafone this week announced that it will switch to 100% recycled plastics for all SIM cards sold in all European markets as well as Egypt, Turkey and South Africa. The SIMs will be made available to UK customers from April next year and, once the rollout is complete in all affected markets, the business expects it to reduce its annual virgin plastic use by 320 tonnes and its annual carbon footprint by 1,280 tonnes.
Plastic use for Vodafone SIMs has already been cut by around half, as the network halved the size of its cards recently.
"Our ultimate goal is to eliminate the need to supply plastic SIMs entirely," said Vodafone Group's chief commercial officer Alex Froment-Curtil. "We have already halved the amount of plastic used in our SIM cards, and the introduction of Eco-SIMs made from recycled plastic will further reduce the environmental impact of our activities."
MOBILITY: London e-bike scheme clocks up 70,000 miles in first month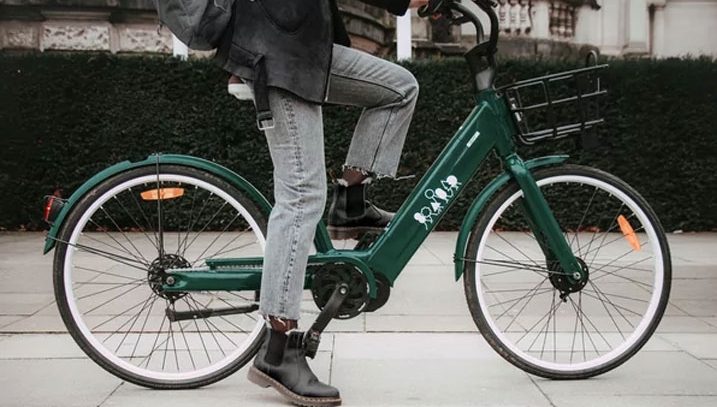 Back in June, an edition of the sustainability success stories roundup covered the upcoming launch of micro-mobility platform HumanForest in London.
Now, one month after the launch, the company has revealed that its fleet of bikes for rent has been used by more than 30,000 new members for the platform. Collectively, these members cycled more than 70,000 miles. HumanForest's platform gives users 10 minutes of free bike rides each day and subsequently charges 15p per minute.
HumanForest is marketing itself as a "more appealing solution" for Londoners who cannot afford to purchase an electric car, or who do not have access to electric car charging on-street, as London's Ultra-Low Emissions Zone (ULEZ) expands. The bikes are available in the City of London and Islington at present.
THE BUILT ENVIRONMENT: Newcastle office block aims to be crowned region's 'smartest' building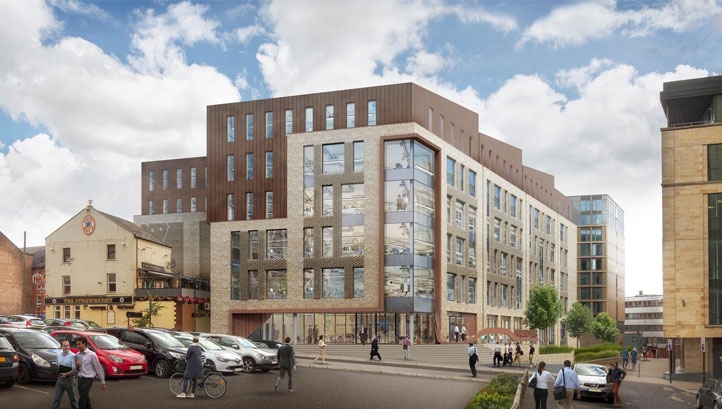 This roundup has showcased a number of innovative buildings and developments vying for sustainability certifications this year, including the Great Suffolk Yard office block in Borough, London, and the Torvbråten primary school in Norway. By far the most common certification schemes mentioned in the edie inbox are BREEAM, LEED and WELL.
This month, the edie team received news that Ask Real Estate and BAM Construct are applying for SmartScore certification for One Strawberry Lane – a new-build, 70,000 sq ft office and community space block in Newcastle. The building will be the new HQ for housing organisation Home Group.
SmartScore is a scheme accrediting best-in-class smart buildings, assessing their ability to save energy, boost tenant wellbeing and be future-proof in terms of technologies and climate. Less than 100 buildings worldwide have either achieved SmartScore accreditation or applied for the mark to date.
"Achieving SmartScore certification isn't about having blingy tech in the building, it's about tailoring the smart technology that's out there to support our own user activities and environmental requirements in order to provide an exceptional experience in the building for our colleagues, tenants and customers," said  Home Group's head of workspace Nathalie Baxter.
"Achieving these accreditations means we know we have produced a building that can be effectively programmed, utilised and monitored to respond to the ebb and flow of hybrid working which will support sustainable outcomes both now and in the future."
BUSINESS LEADERSHIP: Chloé becomes first luxury Maison to achieve B Corp certification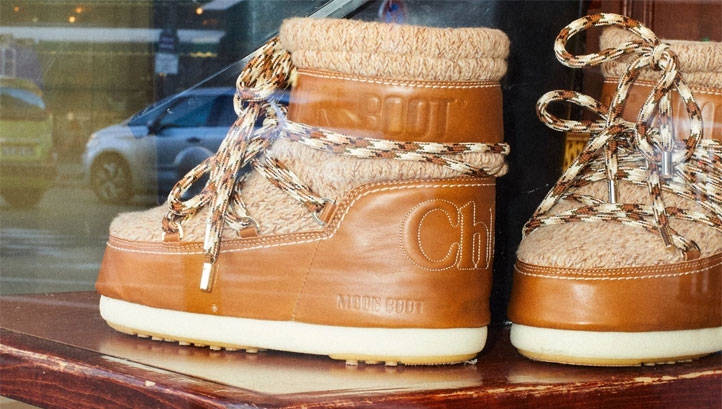 More than 4,000 businesses have certified as a B Corp, with the mark widely recognized as the highest standards of purpose-led business and sustainability. 
In recent weeks, this series has covered certification achievements for the likes of recipe box provider Gousto and London-based bank Coutts. This week, Richemont-owned fashion house Chloé confirmed that it had achieved the certification, stating that it is the first luxury Maison to do so. Chloé updated its mission statement in June 2020 to 'women forward for a fairer future' and has since taken steps to decrease the environmental impact of its materials sourcing and designs; increase support for social enterprises and NGOs and improve governance.
"It is our strong belief that we need to take full accountability for the impact we have on people and planet, injecting purpose across everything we do, transforming how we do business and actively participating to build a better world," said Chloé's chief executive Riccardo Bellini.
Other apparel and accessories brands certified as B Corps include Patagonia, Allbirds, Eileen Fisher and resale site Vestiaire Collective.
edie hosted a one-hour webinar on B Corp certification earlier this month (Thursday 7 October), answering FAQs about the process. The session was hosted in association with sustainability consultancy and edie's B Corp partner, Seismic. It also featured guest speakers from PZ Cussons, B Lab UK and edie's own publisher, Faversham House. The session is now available to watch on-demand, in full, for free. 
Sarah George
© Faversham House Ltd 2023 edie news articles may be copied or forwarded for individual use only. No other reproduction or distribution is permitted without prior written consent.