Ikea's air-purifying curtains and solar space stations: The best green innovations of the week
Each week, numerous eye-catching and potentially transformational innovations that could help businesses and nations deliver on resource efficiency, low-carbon transitions and combat climate change emerge. And each week edie rounds-up six of the best.
---
It's been an exciting week in the edie office, largely due to the unveiling of our first ever 30 Under 30 class – a cohort of young sustainability, CSR and energy professionals who have either already achieved great things or are showing fantastic promise.
With representatives from across the UK's largest industries, from retail and hospitality, to food and drink and Formula E, the group will now have the opportunity to develop their sustainability skills and knowledge throughout the year through bespoke content and events.
While each of the 30 will have their own success story to tell already, talks of sustainable business leadership are always underpinned by a knowledge that we are now facing environmental and social sustainability issues on an unprecedented scale.
The good news is that creative young minds are already beginning to develop ambitious and innovative solutions to the challenges at hand, from water scarcity and rising carbon emissions, to getting women into education. And innovators are continually developing new concepts, systems, products and services which could help them on their mission.
With this in mind, this week's roundup lists six innovations which could help businesses and nations accelerate their progress towards creating a sustainable future, today. 
Solar panels in space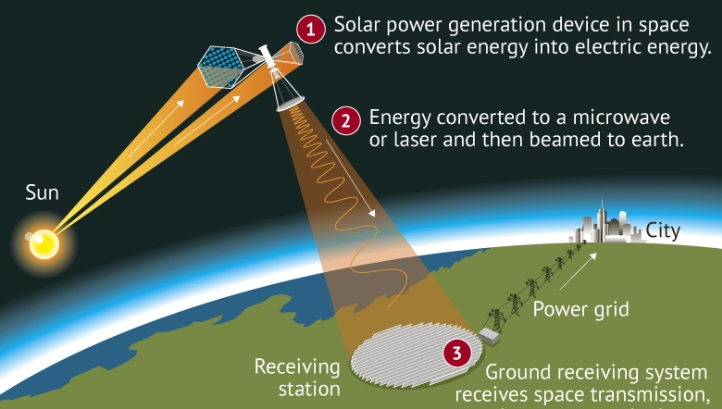 As the nation which plays home to more than two-thirds of the world's solar jobs and is the world's biggest investor in renewable power generation, China undoubtedly stands at the forefront of solar innovation. But while professionals in this space may be used to seeing developments like panda-shaped solar parks or solar-powered car chargers from China, solar arrays in space have, until this week, remained a widely unexplored avenue.
Chinese media outlets recently announced that work has begun to build the world's first solar station intended for space, which the China Academy of Space Technology Corporation believes could generate power during 99% of the day. The array works by capturing light energy using rigid photovoltaic (PV) panels before converting it to a microwave or laser and beaming it down to an energy receiving station on earth. The energy can then be fed into the local grid.
It has been reported that the first solar station  – a small-to-medium sized device – will be launched into the stratosphere between 2021 and 2015, with a 1MW facility set to be deployed by 2030. The researchers behind the technology are aiming to launch a 1GW facility by 2050.
Ikea's air pollution curtain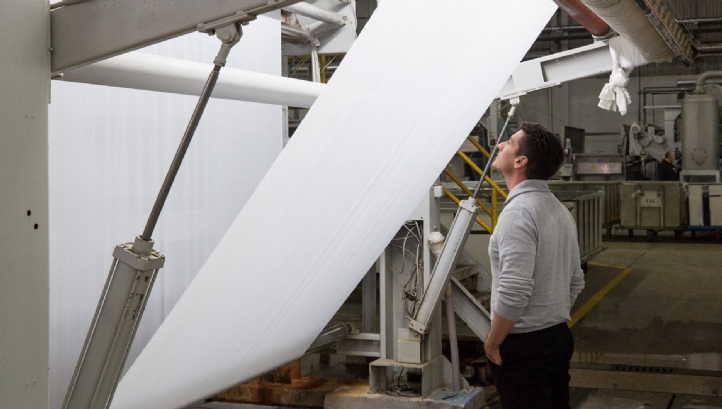 Shortly after the UK's Clean Air Summit came to a close in London last week, home improvement retailer Ikea unveiled plans to launch an innovative new curtain which removes particulate pollution from the air.
Called Gunrid and earmarked for launch later this year, the curtain is coated with a mixture of minerals known to trap airborne pollutants when exposed to light. The process, which is designed to mimic photosynthesis, is activated by both indoor and outdoor light.
Ikea claims this is the first time this technology has been integrated into a product for the mass market. It is due to be rolled out across Ikea's US and Asia stores by the end of 2020, following further collaborative research with universities in these regions.
Lasers to track air quality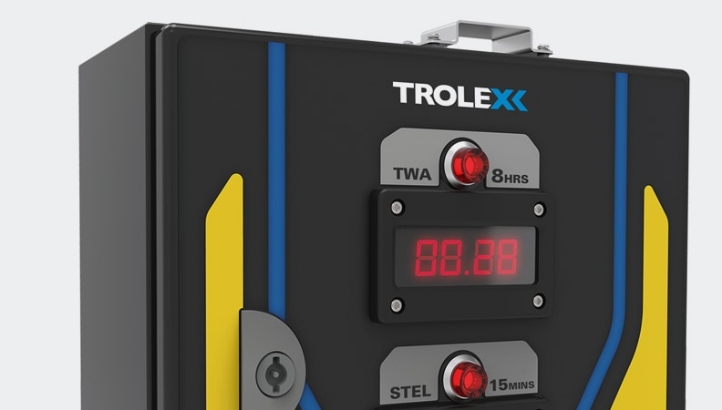 Also on the topic of air pollution, workplace safety technology firm Trolex has this week released an air quality monitoring system which maps pollutant levels in real-time.
The technology, called the Air XD, uses highly advanced particulate sensor laser technology to monitor multiple sizes of dust particles at once and track their movements. Data is then relayed to the user by a separate screen.
The system has been designed to help companies in the industrial and tunnelling sectors ensure that their employees are not exposed to dangerous levels of airborne particles while they work. According to Trolex, a further benefit of the technology is that it removes the need for engineers to be sent into workplaces to manually monitor pollution levels, minimising costs and safety risks.  
Nissan's battery solution for campers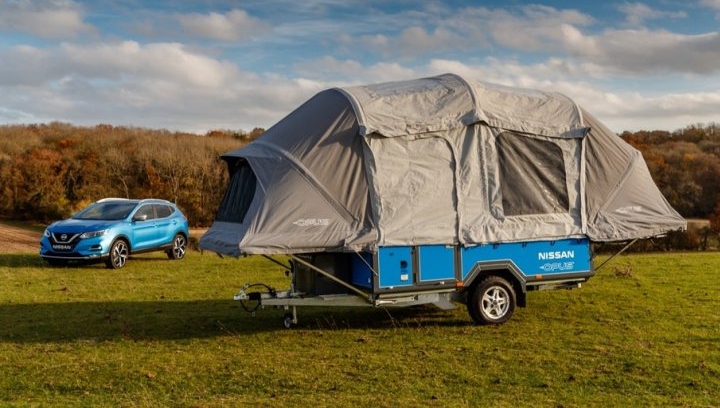 From mobile car charging stations to domestic 'smart-energy' systems, several eye-catching and potentially transformative innovations have emerged within the energy storage sector of late, with many targeted at members of the general public.  
Continuing this trend, automaker Nissan and camper trailer manufacturer OPUS have collaborated to develop a camper trailer fitted with end-of-life electric vehicle (EV) batteries. The waterproof battery unit, called ROAM, is designed to deliver up to a week's worth of off-grid power- mitigating the need for carbon-heavy diesel generators at campsites.
Each ROAM unit has a storage capacity of 700Wh and a power output of 1kWm. It can be used to power small appliances and is fitted with one 230v plug and four USB ports.
The device is also compatible with most small-scale solar technologies, meaning those who want to extend their trip beyond a week without using diesel generation methods can generate and store their own clean power.
Hydrogen-powered drones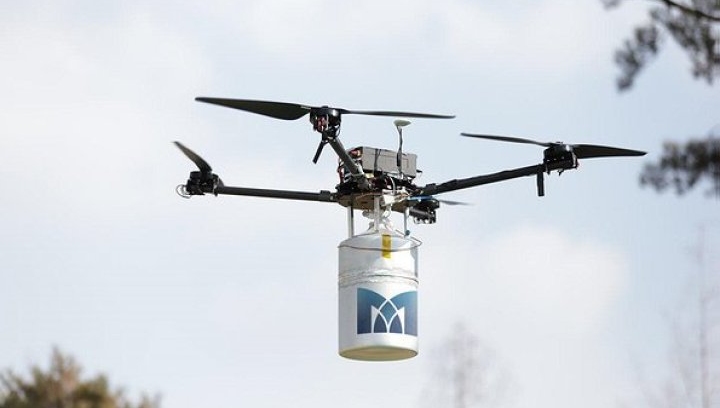 Hydrogen has proven something of a hot topic in the transport sphere over the past 12 months, with Anheuser-Busch InBev (AB InBev), ordering 800 hydrogen-electric semi-trucks last May, private hire firm Green Tomato Cars taking up 50 new Toyota Mirai hydrogen electric saloons and Nikola Motor unveiling plans for its first hydrogen-powered lorry.
Building on this progress, South Korean drone company MetaVista has successfully developed a 100% hydrogen-powered drone, which is capable of staying airborne for almost 11 hours using just 390g of liquid hydrogen.
The quadcopter device is powered by a 650W fuel cell and an ultra-lightweight liquid hydrogen storage tank, both developed by UK-based innovation firm Intelligent Energy. It works by feeding compressed hydrogen gas from the tank into the fuel cell, where it is combined with oxygen from the air in a process that produces water as well as electricity.
Given that the UN estimates that around 2.5 billion more people will be living in cities by 2050, the drone – and other similar technologies – could have extensive applications in the logistics and retail industries, proving last-mile deliveries to consumers without any greenhouse gas emissions.
Resource-efficient metal 'wood'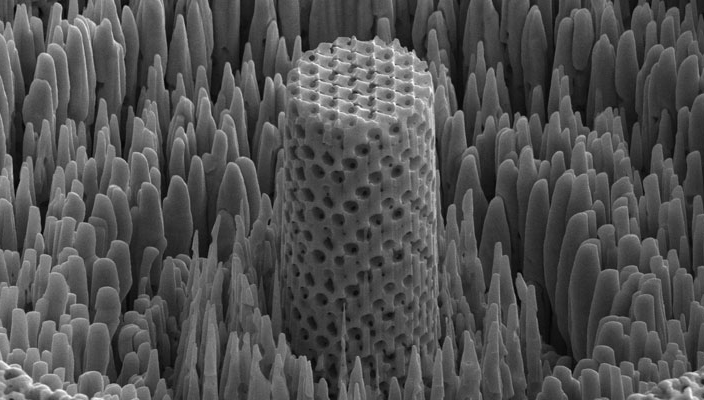 Taking inspiration from the porous nature of wood and coral, researchers at the University of Pennsylvania have developed a method of altering nickel sheets to make them stronger yet more resource-efficient.
The research team worked meticulously to build pores into the metal at a nano-scale level, making it less dense and more resilient. Around 70% of the material is empty space, giving it a density similar to water and making it around four times lighter than titanium – but just as strong.
Titanium is the current metal of choice for products ranging from aircraft to tennis racquets because of its high strength-to-weight ratio. But the innovative metal 'wood' would be just as strong while being more resource-efficient and cheaper.
The researchers behind the project believe the material could be harnessed for a number of applications, from the manufacture of handheld electronics to the development of large structures like bridges and skyscrapers.
Sarah George
© Faversham House Ltd 2023 edie news articles may be copied or forwarded for individual use only. No other reproduction or distribution is permitted without prior written consent.