Ikea's COP26 sponsorship and Cadbury's vegan chocolate: The sustainability success stories of the week
As part of our Mission Possible campaign, edie brings you this weekly round-up of five of the best sustainability success stories of the week from across the globe.
---
Published every week, this series charts how businesses and sustainability professionals are working to achieve their 'Mission Possible' across the campaign's five key pillars – energy, resources, infrastructure, mobility and business leadership.
As November approaches, momentum continues to build towards COP26. Businesses, governments and regions alike are all keen to showcase their green credentials in the meantime.
ENERGY: 'UK's largest' community solar project launches new bond offer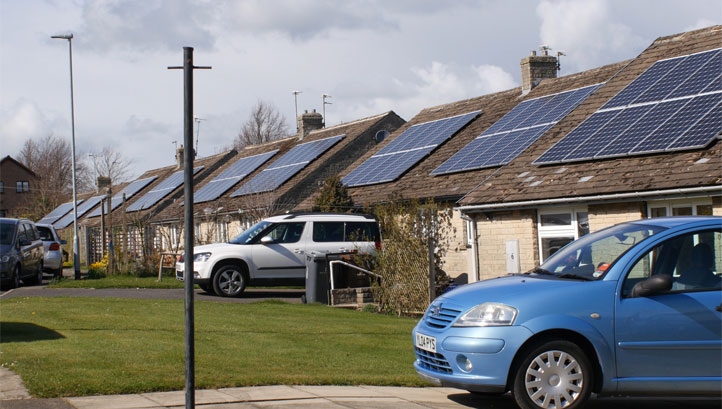 There are more than 200 community energy organisations in the UK and, according to Patagonia's 'We the Power' campaign, these organisations generated £4.6m in community benefits and mitigated more than 65,000 tonnes of CO2e in 2019.
As we continue to await the Net-Zero Strategy, which will provide information on the Government's new commitment to deliver a 100% clean electricity grid by 2035, some community renewable schemes are forging ahead.
Among them is Energise Barnsley, which has launched a new £1.75m bond offer to help expand its network of rooftop solar arrays on homes, community buildings and council buildings. To date, it has fitted panels on 320+ council houses.
Energise Barnsley is working with investing platform Ethex for the bond issue. It is also working with the Community Energy Society, contributing to a national study on the benefits of installing multiple low-carbon technologies at residential buildings, such as solar, a smart battery and an electric heat pump.
"Over the past week, there's been a huge debate around making our homes more energy efficient and how millions of people will see a spike in energy bills as gas prices rise," said Ethex's chief executive Lisa Ashford. "Energise Barnsley is a fantastic community-based organisation that is tackling fuel poverty and climate change head-on. It's a real model for other councils across the UK."
RESOURCES: Cadbury launches its first vegan chocolate bar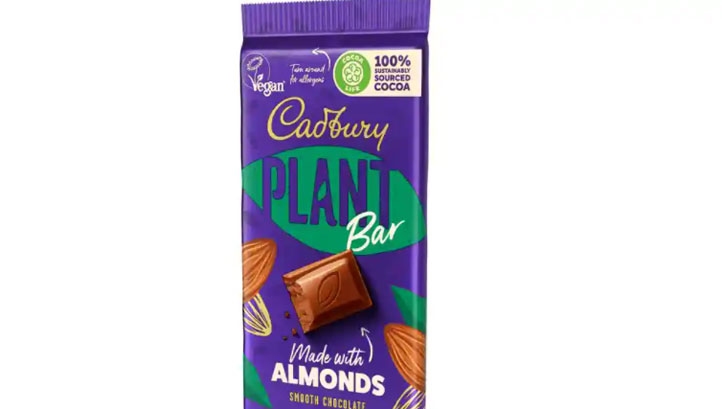 The trend towards plant-based diets appears to be reaching a tipping point. Most major food firms now have dedicated teams for alternative proteins. This year's 'Veganuary' campaign received a record number of sign-ups.  One-fifth of Brits have reduced their meat consumption over the past 18 months.
Building on this momentum, Mondelez-owned Cadbury has confirmed it will launch its first vegan chocolate bar – a version of Dairy Milk made using almond paste instead of milk – in November. The 90g Cadbury Plant Bars have taken two years to develop and will come in two flavours in the first instance; smooth chocolate and smooth chocolate with salted caramel pieces.
Sainsbury's will be the first major retailer to stock the bars, from November.
MOBILITY: Rolls-Royce to sell only electric cars from 2030
With 'No Time to Die' hitting cinemas after an 18-month delay, many of us will have re-familiarised ourselves with 'Spectre' recently.
But, as well as being the title for Daniel Craig's penultimate James Bond movie, Spectre is also the name for Rolls-Royce's much-awaited first pure electric vehicle (EV). The coupe, Rolls-Royce announced this week, marks the transition of the brand's entire portfolio to pure-electric by the end of the decade.
Spectre will go on sale in the fourth quarter of 2023 and, between now and then, a global on-road testing programme spanning 2.5 million kilometres will be completed. 
Rolls-Royce Motor Cars' chief executive officer Torsten Muller-Otvos said the plan to transition to EVs by 2030 is the "most significant" turning point for the business since its foundation. You can find out more about the plan in edie's full news article here.
THE BUILT ENVIRONMENT: Green Finance Institute launches tool to help maximise benefits of retrofit
As has often been said, most of the buildings which will be standing in the UK in 2050 – the date by which the nation is legally meant to meet net-zero – are already in existence. Many influential groups across the green economy, therefore, hope that the forthcoming Heat and Buildings Strategy details long-term plans for retrofitting.
In the meantime, the Green Finance Institute (GFI) has created a new framework for the creation of Building Renovation Plans (BRPs). The open-source tool has been developed with input from more than 50 organisations and individuals with expertise in property, energy, finance, data and retrofitting, providing best-practice advice.
The GFI's chief executive Rhian-Mari Thomas said: "BRPs are an important tool to underpin the UK's retrofit market, and have been shown to engage homeowners, suppliers and financiers on the net-zero transition in several European countries.
"By providing reliable and granular information, BRPs can support demand for retrofitting and provide our banks and building societies with the confidence needed to channel investment at scale towards upgrading the UK's building stock ."
BUSINESS LEADERSHIP: Ikea announced as COP26 Partner
COP26 officially opens at the SEC in Glasgow in three weeks' time – and business announcements around the conference are still coming at a pace. 
This week, the world's largest furniture retailer, Ikea, was announced as a sponsor (Partner) for the event. Ikea will be providing furnishings for the event and working with Glashow City Council to find new homes for the items once the conference finishes.
Also, building on its own commitment to become a 'climate-positive' business by 2030, the firm is encouraging other retailers to set science-based targets for reducing emissions. Inter Ikea Group and major franchisee Ingka Group both had their emissions goals verified by the Science-Based Targets Initiative (SBTi) last summer, in line with 1.5C.
"We are in the most important decade when it comes to climate change and even if there are challenges ahead, we are optimistic that by working together we can make COP26 a success," Ingka Group's chief executive Jesper Brodin said.
"With bold commitments and actions from companies, governments and society, we have it in our hands to ensure a just transition to a net-zero future."
Sarah George
© Faversham House Ltd 2023 edie news articles may be copied or forwarded for individual use only. No other reproduction or distribution is permitted without prior written consent.