In numbers: What is the environmental impact of Christmas celebrations?
74 million mince pies, five million Christmas puddings and enough wrapping paper to cover Guernsey will be binned in the UK this week. Read on as we dive into these, and more, of the most shocking environmental statistics for the festive season.
---
Christmas is said to be the most wonderful time of the year. But from unwanted gifts and reams of ribbon and wrapping paper, to surplus sprouts and binned bread sauce, it is also one of the most wasteful.
Many of us will be planning for a more sustainable Christmas this year – even if we are pushed to do so by rising costs rather than our personal passion for the environment. But several studies in recent weeks have suggested that the ghost of Christmas past continues to haunt the UK when it comes to waste.
As Keep Britain Tidy's chief executive Allison Ogden-Newton explains:  "Christmas is a time for families and festivities but sadly, it's also the time when we produce waste like at no other time of year, largely through packaging. The reality is that the byproduct of our celebrations and gifting all-too-often ends up in landfill, littered, burnt, or exported – a suite of disastrous outcomes with devastating consequences for people and planet."
Here, edie rounds up the environmental impacts of all the key parts of the UK's Christmas celebrations.
Presents and packaging
38% of Brits are unwilling to spend any extra on a gift sold in recyclable packaging. This was the highest proportion of any European nation surveyed by
ProCarton also found, in its survey of 1,008 Brits, that 51% of us will ensure that all of our packaging and wrapping materials are separated and recycled.
Brits buy 227,000 miles of wrapping paper each year, according to Ecoveritas. We could wrap the island of Guernsey with this amount of paper. Most is not recycled, as it contains glitter and/or has been taped.
44% of us are planning to give at least one second-hand gift this year (so says MPB). Only 21% of us would find doing this embarrassing.
£42m of unwanted Christmas presents go to landfill each year in the UK, according to GWP.
More than 40 million Christmas crackers get binned on the 25th, along with the gifts from 99% of them (this stat is from BusinessWaste.co.uk)
Energy efficiency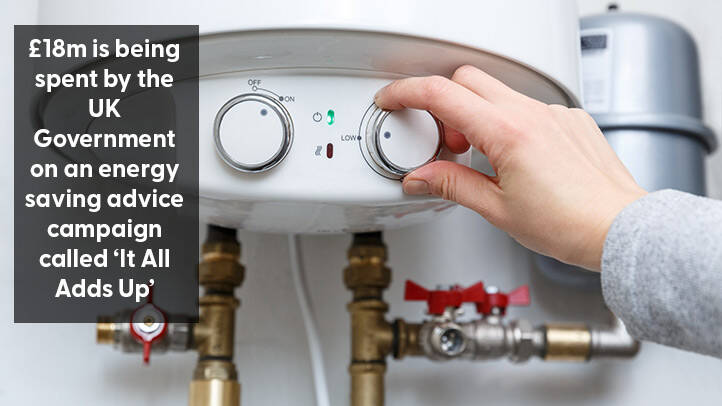 25% of UK adults are using fewer lights this year to help reduce energy bills (according to a survey by the F&C Investment Trust)
50% of UK adults are planning to change cooking habits this Christmas to save energy ( estimates USwitch.com). The most common changes are swapping the hob for the microwave and the oven for the air fryer.
Trees and decorations
31% of Brits are using a fake tree this year (according to the F&C Investment Trust)
According to the Carbon Trust, a fake tree has a lifecycle CO2e footprint of 40kg. A natural tree that ends up decomposing in a dump has a footprint of 16kg. For a properly managed natural tree, the footprint is 3.5kg. So if you choose a fake tree, be sure to reuse it several times.
We bin 30,000 tonnes of Christmas cards each year, equivalent to £2.8m of landfill costs (another stat from BusinessWaste.co.uk)
The food and drink
Wasted items include 5 million Christmas puddings, 74 million mince pies and turkey meat equivalent to 2 million whole birds (according to a post on Eco & Beyond)
Annually, UK homes waste so many potatoes that they would produce enough roasties for the whole population's Christmas dinner, 48 times over (says WRAP)
One-third of Brits are open to swtiching turkey and pigs in blankets for a vegetarian or vegan Christmas dinner (found a survey from British Corner Shop)
300 million plastic cups and straws are used at Christmas parties in the UK each year (BusinessWaste.co.uk)
We bin 2,164 tonnes of aluminium foil each Christmas (Wildlife and Countryside Link)
Santa's sleigh
Dover Fuelling Solutions has gone the extra mile (pardon the pun) with innovative sustainable Christmas stats, calculating the emissions impact of Santa's sleigh and setting out the business case for him to make the switch to an electric option.
It calculated that, if  Santa completed all of his deliveries in Europe in a petrol vehicle, with a fuel tank of 65 litres, he would generate more than 4 million kilograms of CO2e. For context, the average driver of a petrol car generates 4.6 tonnes of CO2e each year.
If Santa switched to a pure electric vehicle, he would need to stop at least four times to charge. He would need to use a rapid charger to make all his deliveries on time.
© Faversham House Ltd 2023 edie news articles may be copied or forwarded for individual use only. No other reproduction or distribution is permitted without prior written consent.