In quotes: 9 thought-provoking takeaways from edie's Sustainability Leaders Forum
edie's Sustainability Leaders Forum in London earlier this month saw hundreds of us convening to share information and inspiration on turning ambition into action and making businesses a force for good. Here, we recap on nine of our speakers' key takeaways.
---
The Forum, which took place at London's Business Design Centre on 8 and 9 March, saw more than 370 people gathering to hear from – and workshop with – more than 60 speakers with sustainable business expertise. Virtual tickets were also available and hundreds of additional energy, sustainability, CSR and ESG leaders dialled in online.
Topics covered included the net-zero transition, the circular economy, engaging employees and investors, forging meaningful partnerships and scaling cleantech innovations.
The overarching theme was 'time to transform', reflecting the need for businesses of all sizes and sectors to become a force for good in the face of the climate and nature crises, and of growing social inequality.
We had dozens of expert speakers on hand to help discuss that theme, providing thought-provoking questions and actionable points for professionals. From model and climate activist Lily Cole, to Peace One Day founder Jeremy Gilley and world-renowned climate scientist David King, the speaker lineup was jam-packed with different inspiring voices.
Here, in picture format, we round up nine of the key quotes given by our speakers at the Forum.
Environment Agency Chair Emma Howard-Boyd delivered a virtual keynote speech on Day One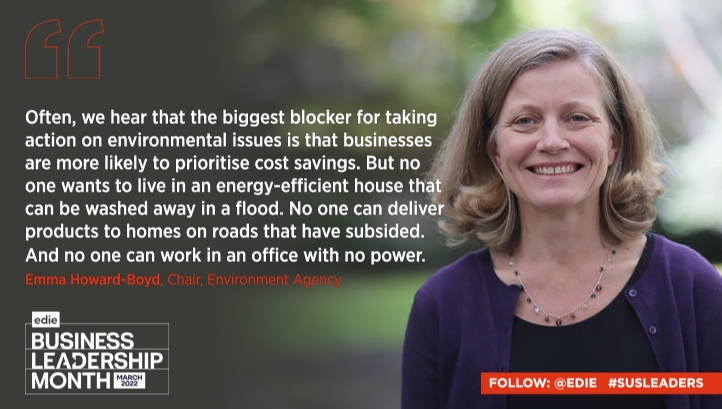 Also delivering a virtual keynote speech from his home in Cambridge on Day One was renowned climate scientist Sir David King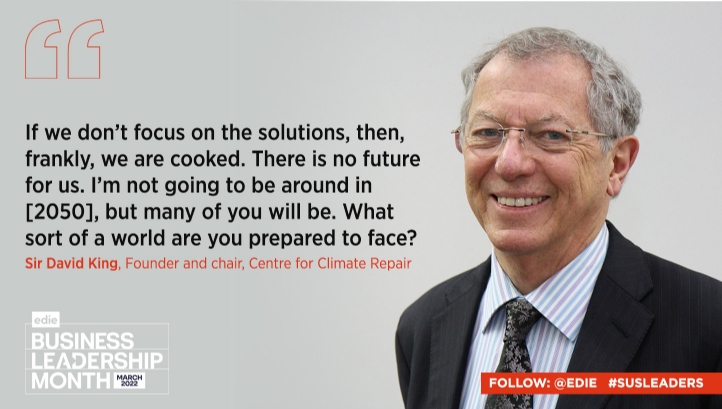 Our plenary panel on Day One was all about combining social and environmental sustainability, featuring experts including Belu Water's Natalie Campbell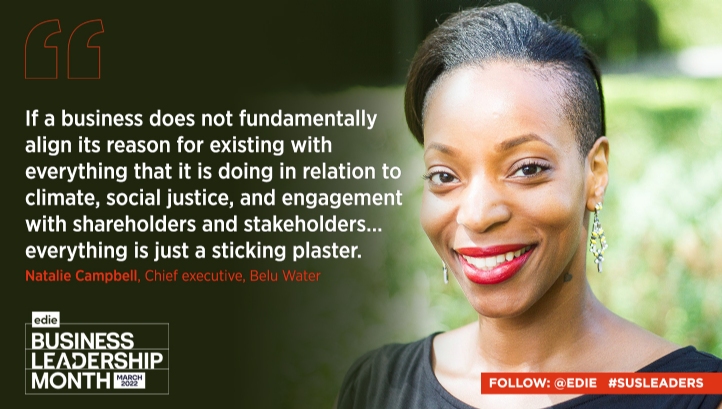 On that same panel with Campbell was climate charity Ashden's chief executive Harriet Lamb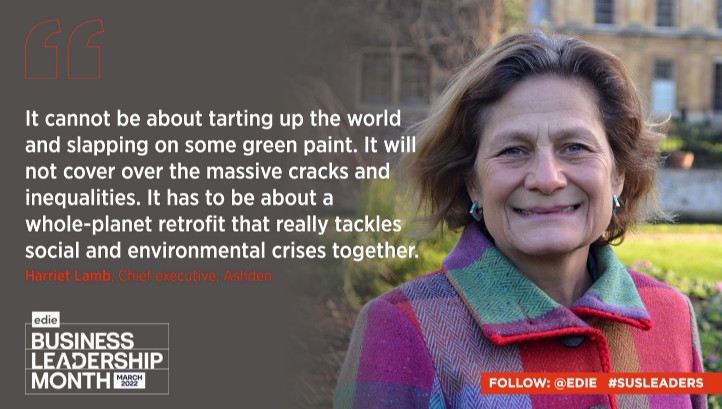 Later on Day One, Crystal Doors' founder Richard Hagan took part in a panel talk on building a net-zero culture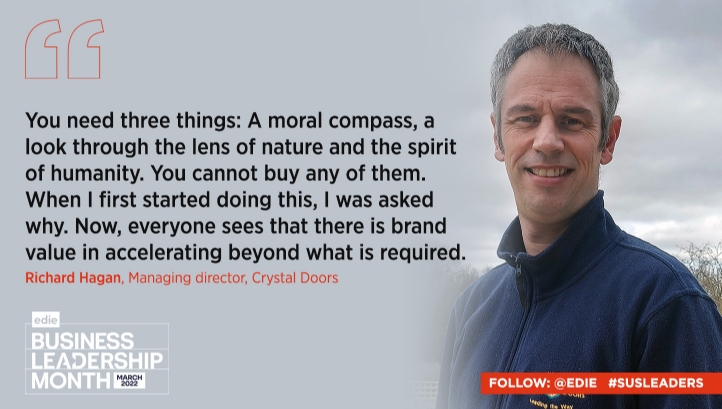 Volans' founder John Elkington was on hand to deliver a morning keynote speech on Day Two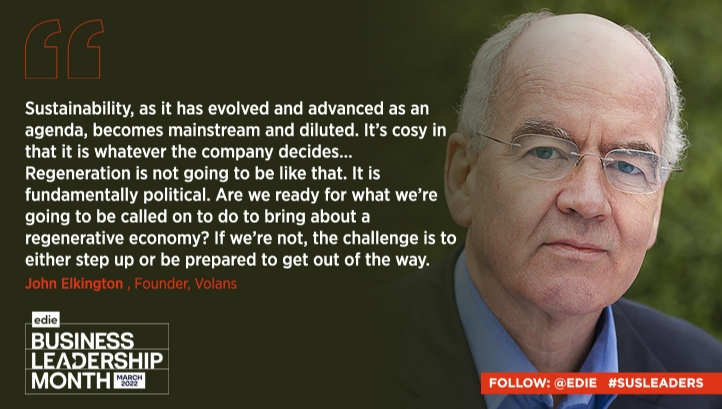 Also delivering a morning keynote speech on Day Two was the We Mean Business Coalition's chief executive Maria Mendiluce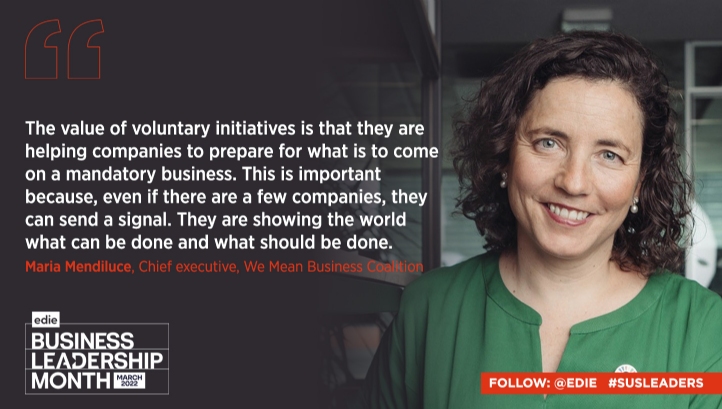 After the Day Two morning keynotes was a plenary panel spotlighting young leaders shaping the future of sustainable business, including Aliza Ayaz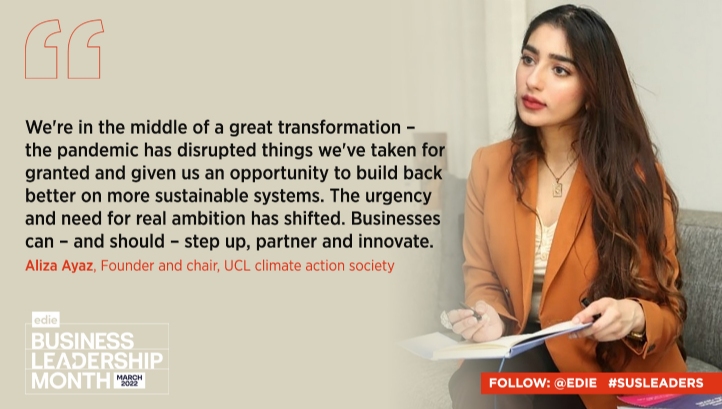 The World Benchmarking Alliance's Dan Neale co-delivered a workshop on the just transition to net-zero on Day Two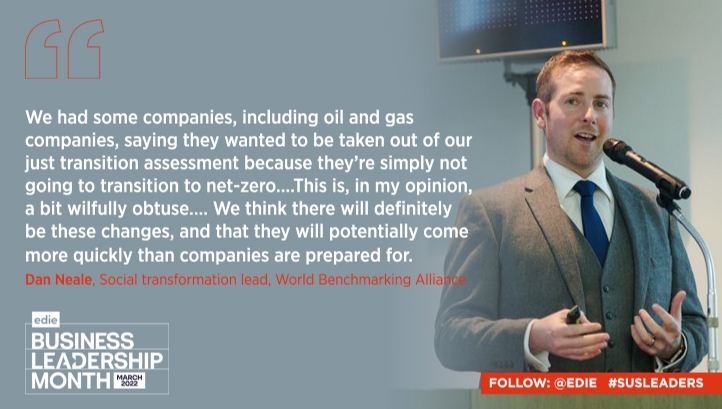 Futerra's chief solutionist Solitaire Townsend was our chair for the entirety of the Forum, keeping us all engaged and motivated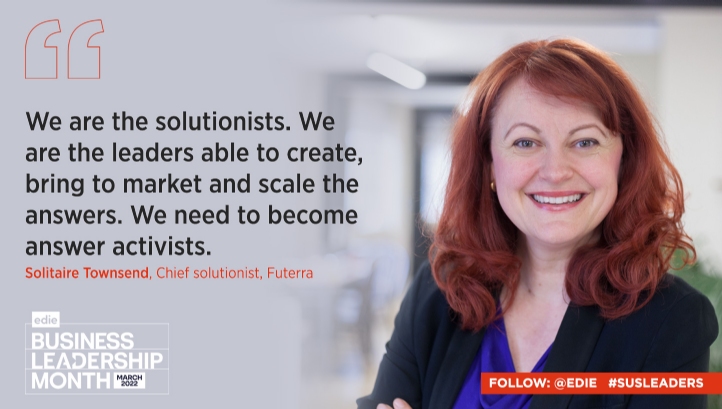 ---
Those keen to recap on the Forum in more depth are encouraged to access:
The Sustainability Leaders Forum is an award-winning, annual event. To stay in the loop with news about the 2023 Forum, click here.
---
edie Staff
© Faversham House Ltd 2023 edie news articles may be copied or forwarded for individual use only. No other reproduction or distribution is permitted without prior written consent.