Jaguar's 'smart city' tests and Arsenal's climate commitment: The sustainability success stories of the week
As part of our Mission Possible campaign, edie brings you this weekly round-up of five of the best sustainability success stories of the week from across the globe.
---
Published every week, this series charts how businesses and sustainability professionals are working to achieve their 'Mission Possible' across the campaign's five key pillars – energy, resources, infrastructure, mobility and business leadership.
Despite the economic shockwaves being felt globally as a result of the coronavirus pandemic, projects and initiatives which empower businesses to play their part in achieving a sustainable future, today, are continuing to launch and scale-up. 
ENERGY: Major milestones for two Scottish wind farms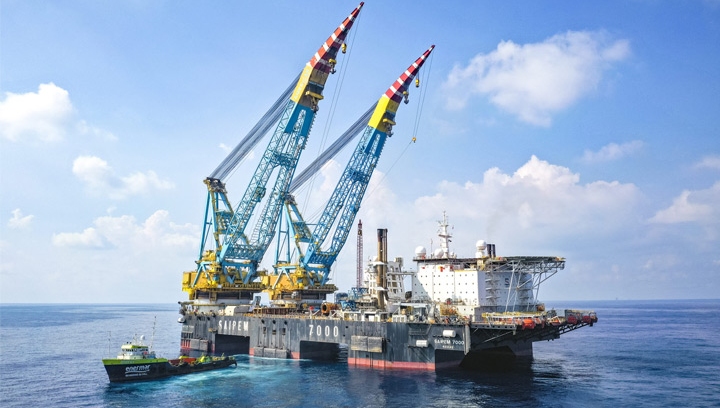 Last month, Prime Minister Boris Johnson outlined plans for the UK to host 40GW of offshore wind by 2030 and additional funding for turbine manufacturers.
Now, UK Export Finance has announced one of the first funding packages under this initiative – a £3m contract with Glasgow-based manufacturer PCT Group Sales. The funding will be used to build the 540MW Neart na Gaoithe wind farm off the coast of Fife, which recently entered its first phase of construction.
The announcement comes in the same week that developer Community Windpower applied to Dumfries and Galloway council for a 525MW onshore project in Scoop Hill. According to the application, the project would create £20m of benefits for the local area and power more than 570,000 homes.
Pictured: A construction vessel at the site of the Neart na Gaoithe project
RESOURCES: Tesco redesigns cheese packaging to cut 260 tonnes of plastics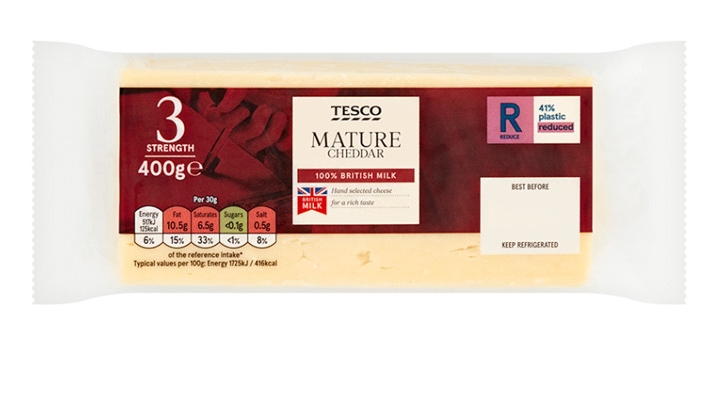 A recent analysis from Which? found that cheese is among the worst foods for packaging recyclability in the UK. This is because cheese wrappers are flexible and low-density, meaning they are considered low-value, and also multi-layer. Yet, plastic-free cheese options are few and far between, as retailers are keen to extend shelf life.
In a drive to tackle this issue, Tesco has redesigned its packaging for 460g, 400g and 220g cheese packets so they have less material and do not have the 'zip seal' which makes them harder to recycle. The supermarket claims this will mitigate the use of 260 tonnes of plastic annually.
Tesco had already claimed success with a recycling scheme for flexible plastic packaging including cheese packets earlier this year. Packaging was collected at ten stores in the South West and processed into new food-grade material by Plastic Energy and SABIC. It is now planning a wider rollout.
Tesco's cheese buying manager Peter Wood said that some products would now have 41% less plastic packaging as a result of the change, driving progress towards the retailer's 4Rs strategy. This stands for remove, reduce, reuse and recycle.
MOBILITY: Jaguar Land Rover forges partnerships for 'smart city' EV testing hub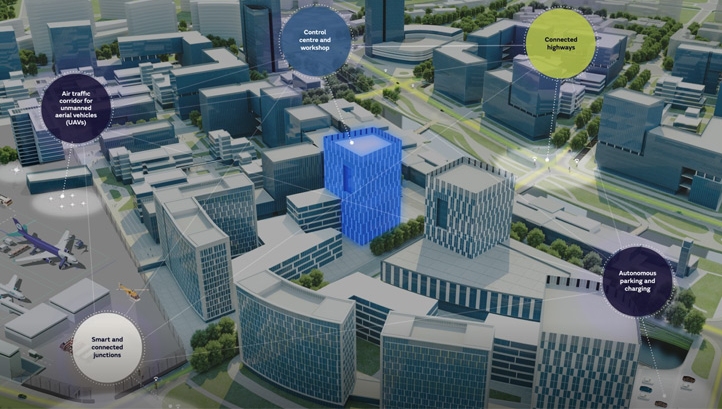 Many experts have theorised that, for the full benefits of the electric vehicle (EV) revolution to be felt, transport and urban infrastructure and systems will need to be fundamentally changed. The sharing economy, autonomous vehicles and flexible energy could all come into play to help deal with issues like traffic and changing energy demands.
With this in mind, Jaguar Land Rover (JLR) has partnered with data storage firm Seagate Technology and non-profit technology organisation Future Mobility Campus Ireland (FMCI) to build a 12km smart city hub in Shannon, Ireland. The facility will allow JLR to test autonomous EVs and the next generation of EV batteries and charging infrastructure in 'real-world' conditions. Smart junctions and roads and parking bays connected to the internet of things will all be installed.
JLR's general manager for Ireland, John Cormican, said the project will allow the company to develop its future systems more efficiently in a "strategic location". The project will notably have connections to motorways and to Shannon Airport and Estuary.
JLR's 'Destination Zero' business and sustainability strategy envisions a world with no transport emissions, no automotive accidents and no congestion.
THE BUILT ENVIRONMENT: Cities urged to join new green innovation challenge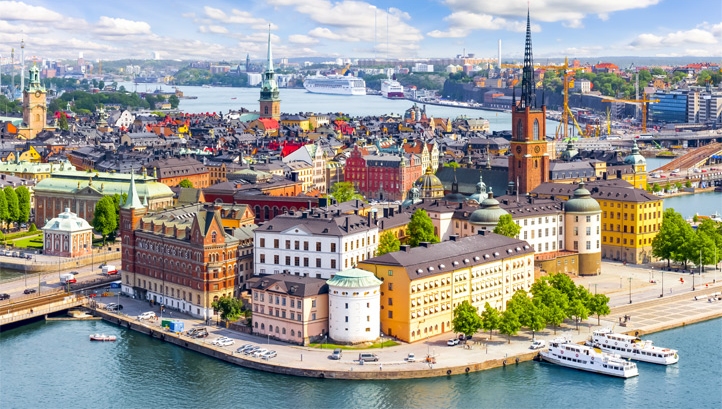 Cities may only cover a small proportion of the Earth's surface, but CDP estimates that they account for two-thirds of the world's energy demand. And cities are growing rapidly – the UN estimates that 60% of the population will live in these places by mid-century, when the global population will be between nine and 10 billion.
A new drive to help cities collaborate to decarbonise while delivering wider socio-economic benefits for residents was launched this month by Nesta Challenges. Called the 'Climate Smart Cities Challenge', the scheme is being supported by UN-Habitat, Teknikföretagen, Viable Cities, Smart City Sweden and Vinnova.
The aim of the initiative is to help local governments and city authorities to scale innovative solutions that can be scaled and exported globally. Technology developers, large businesses, SMEs and investors are all expected to take part.  The deadline for entries is 22 January 2021.
"Now more than ever, in the face of Covid-19 and climate change, we need innovative thinking and creativity," UN-Habitat's executive director Maimunah Modh. Sharif said. " We also need to find new ways of working together: this challenge seeks to harness the best of the public and private sectors to overcome business as usual approaches."
BUSINESS LEADERSHIP: Arsenal becomes first Premier League club to sign UN climate pledge
Last year, edie ranked Arsenal FC as one of the top clubs in the Premier League for environmental sustainability. The Emirates was the first UK Premier League stadium to host battery storage, and it's been powered with 100% renewable electricity since 2017. The club has also invested heavily in energy and water efficiency and waste management programmes, including a cup reuse scheme.
This week, Arsenal FC built on its strong record of environmental action by signing the UNFCCC's Climate Action Framework. This contains an overarching commitment to develop Paris-aligned emissions reduction targets and reach net-zero by 2050 at the latest.
By signing the Framework, the club has also committed to furthering its climate education programmes and behaviour change schemes around resources and energy; advocating for climate action in communications and taking part in collaborative, systematic discussions and projects.
"Together with our partners, we've already implemented a number of environmentally friendly practices across the club," Arsenal FC's director of operations Hywel Sloman said.
"We will continue to use the power and reach of Arsenal to inspire our global communities and push each other towards a more sustainable future."
Sarah George
© Faversham House Ltd 2023 edie news articles may be copied or forwarded for individual use only. No other reproduction or distribution is permitted without prior written consent.