Japan's new renewables targets and Leeds' Climate Innovation District: The sustainability success stories of the week
As part of our Mission Possible campaign, edie brings you this weekly round-up of five of the best sustainability success stories of the week from across the globe.
---
Published every week, this series charts how businesses and sustainability professionals are working to achieve their 'Mission Possible' across the campaign's five key pillars – energy, resources, infrastructure, mobility and business leadership.
As UK tabloid headlines filled with news on lockdown lifting in England and the Olympics preparations in Japan, projects and initiatives which empower businesses to play their part in achieving a sustainable future, today, continued to launch and scale-up.
ENERGY: Japan sets more ambitious renewable energy goals to underpin net-zero transition
All eyes will be on Japan this month for the Olympics. But in the sustainability space, perhaps a more interesting announcement has been the unveiling of new 2030 renewable energy targets, designed to support the nation's transition to net-zero by 2050.
Published on Wednesday (21 July), the draft policy sets an ambition for renewables to account for at least 36% of generation in2030, a twofold increase in proportional terms from last financial year.  Previously, Japan had been aiming for renewables to account for at least 22% of the energy mix by 2030.
Coal will be the major sticking point; Japan currently relies on coal for around one-third of electricity generation and has more than 48GW of coal power capacity installed. Under the new targets, coal will need to account for a maximum of 19% of the generation mix, down from 26%. Natural gas, meanwhile, will need to fall from 56% to 41%. The nuclear target remains unchanged at 20%.
The Climate Group's head of RE100 Sam Kimmins said:  "Japan has achieved a bronze medal with the new renewables target. Whilst it's an increase, 50% is what's required for the government to deliver its net-zero carbon ambition. There are geopolitical and economic benefits to this move too. Japanese businesses are increasingly wanting to go renewable but also asking for it to be easier and cheaper to buy wind and solar power direct. With their help, we think Japan could not just reach the line of 50% but could go even further."
RESOURCES: Fashion giants and Ellen MacArthur Foundation plot path to circular jeans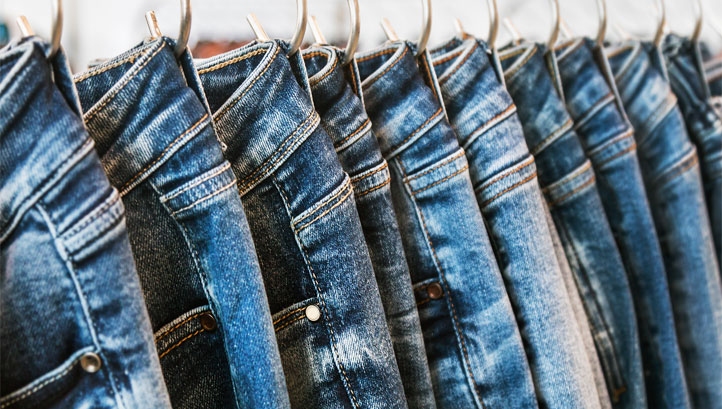 Two years ago, the Ellen MacArthur Foundation announced that it had convened a coalition of big-name fashion brands including Levi Strauss and Tommy Hilfiger to apply a new circular economy framework to the design, manufacturing and end-of-life stage of denim.
This week, The Jeans Redesign Initiative has published a report outlining its learnings and successes to date. The report reveals that the 95 participating companies have put more than half a million pairs of jeans that meet the framework's requirements on the market to date. Issues covered in the framework include durability, traceability of materials through the supply chain, biodiversity impacts of cotton production and the use of hardware that does not prevent recycling.
At present, the Foundation estimates, less than 2% of the clothing produced globally every year is properly recycled. This is largely due to a lack of mechanical recycling infrastructure.
"The Jeans Redesign demonstrates it is possible to create garments fit for a circular economy and now the concept has been proven, there's no reason to delay progress," the Foundation's Make Fashion Circular project lead Laura Balmond said. "We call on industry and government to build on this growing momentum to rapidly transition to a circular economy for fashion at scale."  
MOBILITY: Waitrose inks deal for EV chargers at up to 100 UK stores
Waitrose & Partners has announced this week that it is working with Shell to install 800 electric vehicle (EV) charging points in up to 100 stores across the UK by 2025.
The first location will have Shell Recharge charging stations installed in the first quarter of 2022 and, thereafter, up to 99 further sites will have them installed as part of the agreement. Shell wants to install 800 charging points across the Waitrose estate by 2025 and is also seeking partnerships with other businesses and local authorities to install an additional 4,200 chargers.
"We want to make EV charging as hassle-free as possible and support our customers wherever they want to charge," Shell UK Retail's general manager Bernadette Williamson said.
Waitrose & Partners' parent firm John Lewis Partnership is targeting net-zero by 2035, having moved its deadline forward by 15 years.
THE BUILT ENVIRONMENT: Housebuilder Citu unveils new Leeds HQ with no bricks or mortar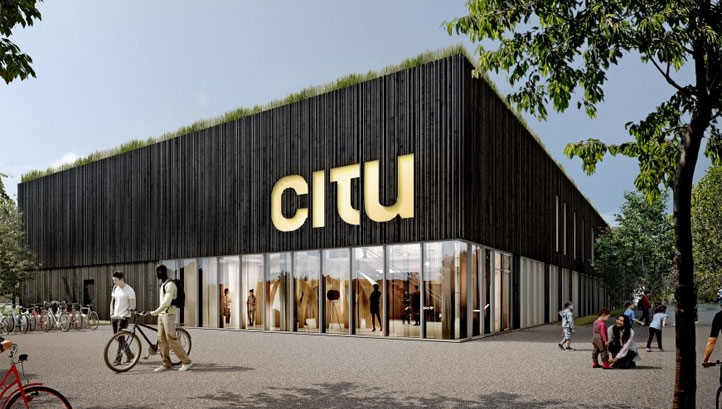 Earlier this month, the World Business Council for Sustainable Development (WBCSD) released a report revealing that less than 1% of building projects currently account for lifecycle carbon impacts, with embedded carbon largely ignored or under-reported.
One firm acting as an exemplary case study in measuring embedded carbon and innovating with design and materials to minimise impacts is Citu. The firm recently unveiled a new headquarters in Leeds, to be used as it continues to develop what it is calling the 'Climate Innovation District' (CID) – a development featuring townhouses, offices and apartments in the city centre.
As with the rest of the development, Citu has received zero-carbon certification for its own office building. It has been developed using innovative timber design that mitigates the need for bricks and mortar. Wood is sustainably sourced and supply chains are kept as local as possible, to minimise transport emissions.
Commenting on the news from Citu, Linley and Simpson with Morgans' city centre specialist Jonathan Morgan said: "Materials are carefully selected for their sustainability, supply chains are established as close to home as possible and the factory-made components, which make up Citu houses, have a short five-minute journey from just across the river in CID itself.
 
"I've spent almost 30 years immersed in the world of residential development in Leeds city centre and I am intrigued."
Image: Citu 
BUSINESS LEADERSHIP: New climate accelerator launches, with focus on data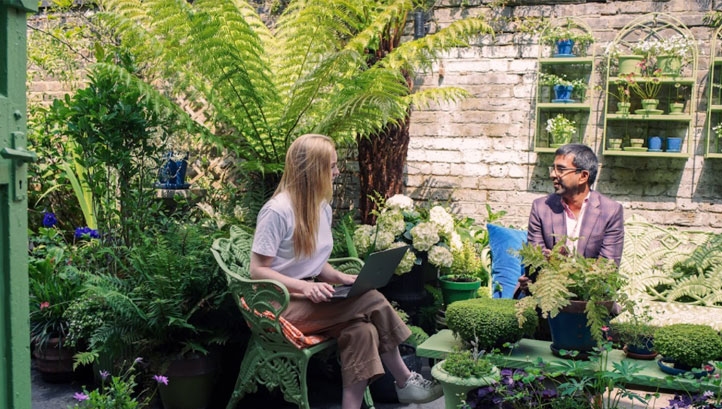 Data is often said to be a key enabler of the transition to net-zero, but a lack of good-quality, comparable data – and open-source data – is a major challenge for many in the sustainability space.
With this in mind, Baroness Bryony Worthington has launched a new accelerator – Subak – that selects, fund and scales non-profit organisations working to scale climate solutions through open-source data. Transport research group New AutoMotive, satellite energy data firm TransitionZero, energy mappers and policy campaigners Ember, machine learning solutions provider Open Climate Fix and climate policy mappers Cilmate Policy Radar have been named as the founding organisations.
London-based Subak seeded £250,000 and its founding members have already raised over £8.5m in funding. Individual Subak fellows can receive a grant of up to £10,000.
Speaking at the launch on Monday (19 July), Baroness Worthington said: "A climate accelerator for data-focused organisations has the potential to influence policy and legislation and change the way people act. It is vital to harness and share data and skills and we're delighted so many talented people have agreed to work together to help make this initiative a reality."
Image: Subak
Sarah George
© Faversham House Ltd 2023 edie news articles may be copied or forwarded for individual use only. No other reproduction or distribution is permitted without prior written consent.