Johnson's green credentials and London Climate Action Week: Top 10 sustainability stories of July 2019
As July comes to a close, we take a look back at a month packed full of sustainability and energy news. This round up includes Boris Johnson's green credentials, what his cabinet reshuffle means for sustainable business, and Paul Polman's new venture.
---
July has been a huge month for breaking sustainability and energy stories. Before the heatwaves of the latter half of the month saw temperature records across many parts of Europe broken, there was London Climate Action Week; the launch of the UK's Green Finance Institute and Green Finance Strategy; confirmation that the UK is headed for an 'all-in' deposit return scheme and, of course, the swearing-in of new Prime Minister Boris Johnson.
Of course, it's fantastic to see how the low-carbon transition has shifted up the agenda in recent times to become top-of-mind for policymakers, business leaders and the general public alike. But if a week is a long time in politics, it's even longer for sustainability professionals.
With this in mind, this round-up explores – in brief- how businesses, NGOs and policymakers have been charging ahead with new sustainability ideas, frameworks and innovations during July. Take a look through all of the month's most-read news stories, and click the links in the descriptions below to read them for yourself.
The first week of the month was London Climate Action Week – seven days of dedicated events and forums across the capital, held to unite experts and members of the public alike in discussing the world's most pressing environmental challenges, and how to solve them.
To mark the occasion, edie's editorial team passed the proverbial baton that is the podcast recorder across London to speak to some of the notable experts at events, including representatives from Microsoft and Climate KIC.
If we were to assign a theme to London Climate Action Week, it would be green finance. On the same day that the UK's new Green Finance Institute launched in London (July 2), the Government published its much-awaited Green Finance Strategy detailing how the finance sector and better climate disclosure from corporates can drive progress towards wider action on climate change and the push towards net-zero emissions.
Here, edie's content editor Matt Mace and reporter Sarah George round up some of the key drivers for green finance growth, as cited by experts at events held to mark London Climate Action Week. 
The first London Climate Action Week wouldn't be complete without edie hosting its own event which, in this case, took the form of our annual Summer Lunch for the Sustainability Leaders Club, Energy Leaders Club and 30 Under 30.
But before attendees could tuck into a sit-down meal, they were invited to partake in a roundtable discussion exploring what the UK's new net-zero target means for businesses of all sizes and sectors. Representatives from the likes of BT, 3M and Hammerson took part in the debate, which was hosted in association with Centrica Business Solutions. This write-up summarises the key talking points, from the importance of setting bold targets, to the policy gaps business leaders are lobbying to address.
The first half of July also saw former Unilever chief executive Paul Polman announce his next venture – news which many across the sustainability and CSR spheres had been patiently awaited since his departure from the consumer goods giant in April.
Boris Johnson, the MP for Uxbridge and South Ruislip, was announced as the new Prime Minister on July 24. While most policy experts saw this as a chance to start speculating on what this will likely mean for Brexit preparations, edie insight editor James Evison set about exploring the former London Mayor's views on climate change, the environment, and sustainable business.
A cabinet reshuffle is to be expected when any new Prime Minister takes office – but Johnson's saw more than half of Ministers either promoted, demoted or shifted to other departments.
Edie readers were, therefore, particularly keen to find out what new appointments were being made within the Departments for Food, the Environment and Rural Affairs (Defra) and Business, Energy and Industrial Strategy (BEIS).
On Monday (29 July), humanity reached the point at which it has used up its annual allowance of natural resources for the year – Earth Overshoot Day. The Earth has been in overshoot since the early 1970s, but this is the earliest that the day has ever fallen in the calendar year.
In a bid to help businesses collectively address this challenge, edie hosted an hour-long webinar proving that there is a counter-narrative of businesses transitioning away from linear, degenerative business models towards circular economy-based strategies based on regenerative, closed-loop supply chains. This article rounds up the key takeaways from that session, featuring insight from Tesco, AB Sugar, Global Footprint Initiative and Centrica Business Solutions.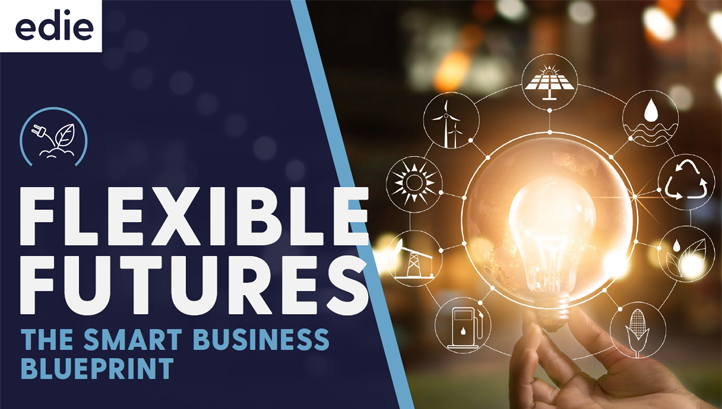 With carbon emissions accounting for 60% of humanity's total ecological footprint, addressing energy management will be a key concern for any business looking to operate within planetary boundaries. This free downloadable guide, sponsored by EDF Energy, is broken down into the four D's – Decarbonisation, Democratisation, Decentralisation and Digitisation; exploring the key technologies that are currently available for businesses to deliver their carbon and sustainability targets.
In an exclusive interview with edie, Kimberly-Clark's global sustainability lead for products and packaging Daniel Locke outlined how the company is "revamping" its resource management ambitions as consumer pressure for plastic packaging reductions mounts.
Another plastics-themed story that readers were particularly keen to visit this month was this feature detailing the potentially transformational results of edie's latest 'Plastics Thinkathon'. The article details six innovative solutions, developed by sustainability professionals, to creating business models free from single-use plastics.
Sarah George
© Faversham House Ltd 2023 edie news articles may be copied or forwarded for individual use only. No other reproduction or distribution is permitted without prior written consent.