Kering's fund for nature and a new green hydrogen plant: The sustainability success stories of the week
As part of our Mission Possible campaign, edie brings you this weekly round-up of five of the best sustainability success stories of the week from across the globe.
---
Published every week, this series charts how businesses and sustainability professionals are working to achieve their 'Mission Possible' across the campaign's five key pillars – energy, resources, infrastructure, mobility and business leadership.
In a week dominated by coverage of the Robinhood Stock Traders Group scandal and of the high-level announcements from what would have been the World Economic Forum in Davos,   projects and initiatives which empower businesses to play their part in achieving a sustainable future, today, continued to launch and scale-up. 
Here, we round up five of the top announcements. 
ENERGY: Former coal plant in Hamburg to host green hydrogen hub
By 2050, the EU executive estimates that clean hydrogen could meet 24% of the world's energy demand, with annual sales in the range of €630bn For Europe, that could translate into one million jobs in the hydrogen value chain. But getting there will take time. Today, 96% of hydrogen today comes from fossil fuels.
Several greener hydrogen projects are underway across Europe, including a major project in Copenhagen backed by Ørsted, Maersk and Copenhagen Airports. This week, that pipeline expanded as Shell, Vattenfall, Mitsubishi Heavy Industry and Warme Hamburg signed a collaboration agreement to transform the Moorberg power plant, which closed its coal operations late last year.
The companies will jointly invest in onsite renewable generation solutions and an electrolyser with an initial output of 100MW. If construction timeline estimates are adhered to, the facility will begin producing green hydrogen in 2025. Hydrogen will be used to decarbonise heating systems at nearby industrial facilities and will also be offered to transport companies operating at the port.
"Our hydrogen future is now taking shape, and Hamburg intends to be at the forefront here," Hanseatic City of Hamburg's Minister for the Environment and Energy Jens Kerstan said. "This project will be a major lever for reaching our climate goals. The gas pipeline networks in the port and around Moorburg are now being expanded to accommodate hydrogen and to facilitate supplies to industry and large businesses."
RESOURCES: Zalando vows to extend the life of 50 million clothes, accessories and pairs of shoes
In its enquiry into the impacts of fashion, the Environmental Audit Committee (EAC) found that Brits purchase more clothes, shoes and accessories, by weight and per capita, than individuals in any other European nation. And the lifespan of clothing has gotten shorter as prices have decreased and repair skills have become less popular; one survey found that women in the UK bin their clothes after just seven wears on average.
Online fashion retailers have, historically, been part of the problem, hosting hundreds or thousands of lines and encouraging shoppers to buy using various digital channels. But now, Zalando has signalled its intentions to help consumers slow down, by becoming a member of the Ellen MacArthur Foundation. In joining the Foundation, the business pledged to help extend the lifespan of 50 million products by 2023. The company has also outlined ambitions to ensure that in-house professionals and third-party brands are designing all lines with circular economy principles in mind.
"Our vision is to be a sustainable fashion platform with a net-positive impact for people and the planet," Zalando's head of circularity Laura Coppen said. "We are contributing our ability to scale ideas, our tech know-how and access to over 3,000 brands and over 35 million customers. We believe that we can make a difference together."
MOBILITY: Sky and Coca-Cola European Partners join EV100
Since The Climate Group launched its EV100 initiative, interest among businesses has been growing rapidly. From 31 members in 2019, the scheme this week surpassed the 100-member mark as companies including Siemens, Sky, Ground Control, Zurich and Coca-Cola's largest European bottler signed up. Many of these firms already have net-zero roadmaps.
By joining the EV100, businesses commit to playing their part in making low-carbon mobility the "new normal" by 2030. They are encouraged to switch to electric fleets, to help build movement within the market, and supported to engage actors across the value chain with the EV transition. The Climate Group estimates that EV100 members will collectively source 4.8 million EVs by the end of the decade.
 
"The members of EV100 do not just set an example for their peers – they also show policymakers and manufacturers which way the wind is blowing," The Climate Group's head of EV100 Sandra Roling said. "Policymakers can see that a significant part of the business community is already committed to electric fleets, giving them the confidence to move forward state and national level phase out ambitions. And manufacturers can clearly see that the demand for electric vehicles is already there. We now need suppliers to meet it."
THE BUILT ENVIRONMENT: Luxury, regenerative tourist resort in Saudi Arabia targets LEED for Cities platinum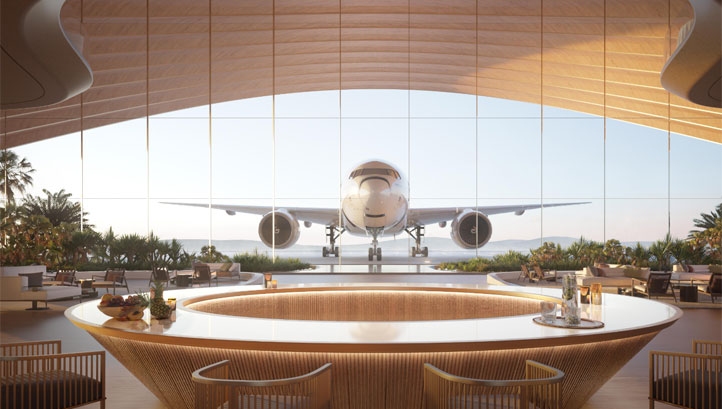 With the 'Blue Planet 2' movement and climate strikes of 2019, policymakers and the general public were made increasingly aware of the negative impacts which tourism has on the environment. Undeniably, hospitality, transport and leisure businesses have been some of the world's most affected by the pandemic. But some are bolstering sustainability credentials as they prepare to welcome guests in the coming months.  
In the same week that Whitbread confirmed the largest EV charging point rollout for a UK hotelier, Saudi-Arabia based Red Sea Development Company (RSDC) completed the first phase of the LEED for Cities certification scheme, for its major development covering 22 islands and six inland sites. Once completed in 2030, the Project will host 50 hotels and more than 1,000 homes. RSDC wants the development to be regenerative, delivering a 30% net conservation benefit, and to be powered 100% renewably. It is investing heavily in solar and battery storage on the latter of these aims.
To be awarded LEED for Cities platinum, developers must meet strict criteria around environmental impacts during construction and operation, and demonstrate commitments to improving health, wellbeing and economic prosperity for the affected community.
"The work of cities and communities such as The Red Sea Project is a driving force in ensuring a more sustainable future for all," the US Green Building Council's president and chief executive Mahesh Ramanujam said. "Cities and communities that achieve LEED certification are lowering carbon emissions, creating a healthier environment and striving to improve the quality of life for their residents."
BUSINESS LEADERSHIP: Kering launches nature regeneration fund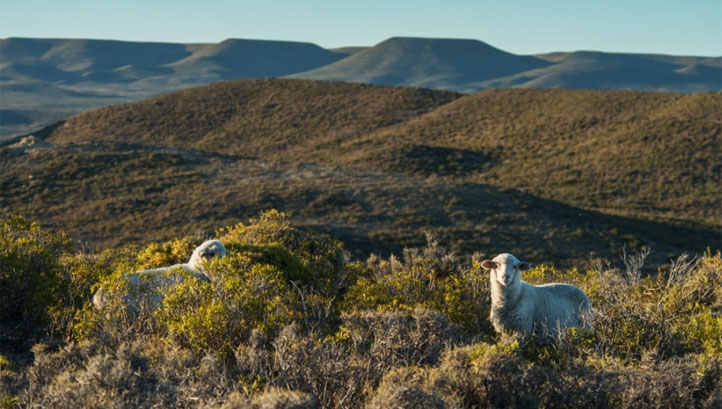 Staying on the topic of biodiversity net-gain, luxury fashion giant Kering has partnered with US-based non-profit Conservation International to finance the regeneration of one million hectares of land by 2025 – the date by which it is targeting a net-positive biodiversity impact.
The partnership is calling for farmers, NGOs and community groups operating outside of its direct supply chain to apply for grant funding. Finance will be used to provide the education and equipment needed to transition from current land-use practices – which are often high-emission and lead to soil erosion and other environmental issues – with regenerative alternatives. The projects' progress will be monitored to ensure they deliver measurable outcomes for nature, climate and livelihoods.
"Scaling the quantity and quality of natural, regenerative raw materials for the luxury and fashion industry is one of the key goals of the Regenerative Fund for Nature," Kering's chief sustainability officer and head of international institutional affairs Marie-Claire Daveu said.  "As an industry, luxury and fashion can support this pivotal lever of change and help transform agriculture to meet climate goals and stem biodiversity loss."
Other fashion companies investing in regenerative agriculture include Timberland, Patagonia and Tommy Hilfiger.
Sarah George
© Faversham House Ltd 2023 edie news articles may be copied or forwarded for individual use only. No other reproduction or distribution is permitted without prior written consent.