Koala conservation and electric buses for COP26: The sustainability success stories of the week
As part of our Mission Possible campaign, edie brings you this weekly round-up of five of the best sustainability success stories of the week from across the globe.
---
Published every week, this series charts how businesses and sustainability professionals are working to achieve their 'Mission Possible' across the campaign's five key pillars – energy, resources, infrastructure, mobility and business leadership.
In a week where UK headlines were dominated by the reopening of schools and Oprah's interview with Prince Harry and Meghan Markle, projects and initiatives which empower businesses to play their part in achieving a sustainable future, today, continued to launch and scale-up. 
Here, we round up five of the top announcements. 
ENERGY: Visa and Target forge new renewable PPAs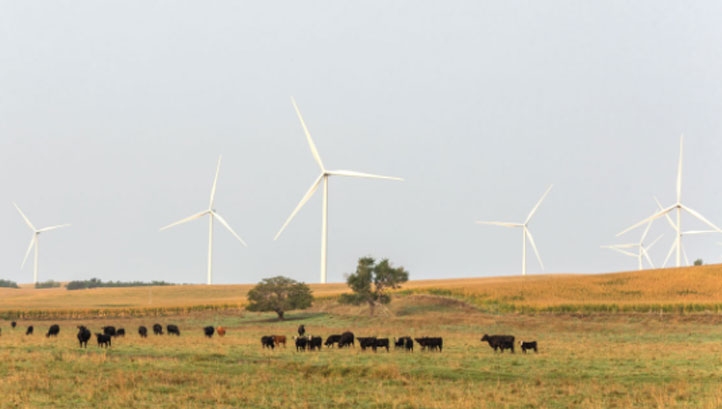 Bloomberg NEF research last August revealed that the amount of renewable electricity generation backed by US-based corporates signing power purchase agreements (PPAs) was almost one-third lower in the first half of 2020 than in the first half of 2019. However, the market seems to be recovering well after the initial impacts of Covid-19 and in light of Biden's updates to climate and energy policy.
This week saw two major US-headquartered firms, Visa and Target, confirm the signing of new PPAs. Visa reached 100% renewable energy sourcing in 2020 and is now seeking to support the addition of new generation capacity. It has secured a five-year deal with Shell subsidiary MP2 Energy LLC to source solar power generated in Virginia for its data centre in the state. The deal will cover 100% of the facility's electricity demand.
Target, meanwhile, released a blog confirming that it has signed PPAs with Savion's Golden Buckle Solar farm in Texas and Orsted's Haystack Wind farm in Nebraska, along with one other unnamed solar project. It has not stated how long each of the Agreements will last.
"Together, our portion of the projects will generate the equivalent electricity required to power 101,000 homes each year and will pace Target ahead of schedule in meeting our 2030 goal," the blog states, referring to Target's ambition to source 100% renewables across its operation by 2030.
Pictured: The Haystack Wind farm. Image: Orsted
RESOURCES: eBay UK launches 'certified refurbished' hub
Resale retail models have become increasingly popular in recent years, as platforms like Depop and Poshmark have grown.
But, of course, one of the largest and best-known is eBay. This week, the firm launched a new feature whereby UK customers can buy products certified as refurbished directly from brands. Brands taking part include Dyson and GoPro. The so-called 'certified refurbished hub' lists products that have had one owner and been returned with little or no damage before undergoing certified repairs. eBay then offers a 12-month warranty on the products, which are sold for up to 30% less than the RRP. 
eBay UK said in a statement that it launched the service after tracking a 301% year-on-year increase in demand for refurbished printers, with the figures standing at 103% for TVs, 75% for laptops and 35% for coffee machines. While this trend can be attributable to home working and budgeting amid Covid-19, eBay believes that circularity is becoming more important to consumers, also.  
MOBILITY: 22 new e-buses set for Glasgow ahead of COP26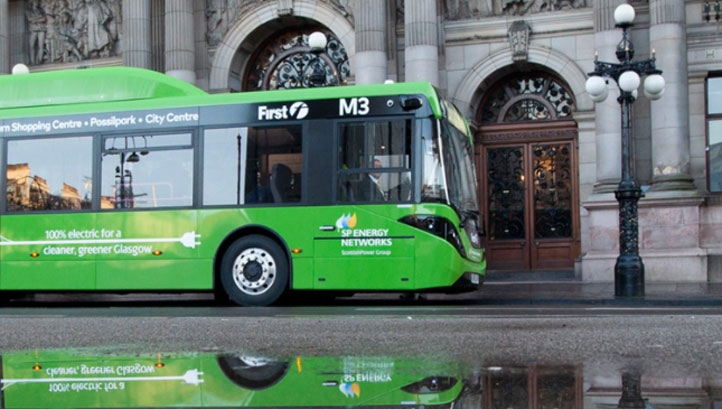 For the UK's COP26 unit, this week has been a time of intense criticism. Both the Public Accounts Committee and the BEIS Committee published reports outlining evidence that planning for the event is off-track and that, more broadly, the UK will need to close net-zero policy gaps to be truly viewed as a leader at the summit.
In better news, First Group's Glasgow arm confirmed this week that it is collaborating with Chinese automaker BYD and bus builder Alexander Dennis to introduce 22 new e-buses to its fleet ahead of the COP. Each single-decker will be able to seat up to 40 passengers. The vehicles will be housed at the Caledonia depot, which already plays host to charging infrastructure following previous investments.
First Bus is notably targeting a zero-emission bus fleet by 2035 and will not be purchasing any new diesel models after December 2022. The latest £9m contract for vehicles in Glasgow is being part-funded by First Bus (£5m) and part-funded by the Scottish Government's Ultra Low Emission Bus Scheme (£4m). Scottish Power Energy Networks is also allocating funding to help upgrade charging infrastructure.
"COP26 will be a showcase of Britain's commitment to fighting climate change, and First's new electric buses will be a testament to the initiative taken by the transport group to achieve a zero-emission fleet by 2035," Alexander Dennis' president and managing director Paul Davies said.
"Assembled in Scotland, these electric buses for Glasgow keep Scottish Government investment in the country to maximise the benefit to our communities, underpinning jobs and developing skills in clean vehicle technology."
THE BUILT ENVIRONMENT: New tenant set for West London's 'greenest' industrial estate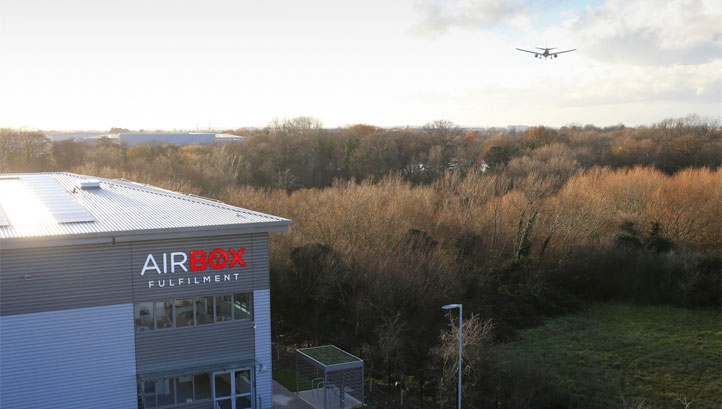 Earlier this year, London-based commercial property investment manager Orchard Street made headlines with a pledge to reach net-zero across its £4bn portfolio.
Now, the firm has announced the completion of its first letting for Communication Park industrial estate in Feltham. The location is described as the "greenest" of its kind in West London, having achieved a BREEAM Excellent rating and an EPC rating of A+. Built-in sustainability features include rooftop solar PV, electric vehicle and electric bike chargers, while smaller roofs have been designed to sequester carbon. Orchard Street claims that the development is carbon-neutral in operation.
The new tenant is fulfilment and delivery specialist Airbox Fulfilment – a business on its own mission to help decarbonise this sector. The firm has agreed to a 10-year lease for space equivalent to 30% of the estate.
Orchard Street's head of responsibility and ESG Lora Brill said the firm "expects Communication Park's strong sustainability features to appeal to a range of occupiers who recognise the financial, corporate and environmental benefits of occupying sustainable buildings in strategic locations."
BUSINESS LEADERSHIP: Cushelle partners with WWF for koala habitat restoration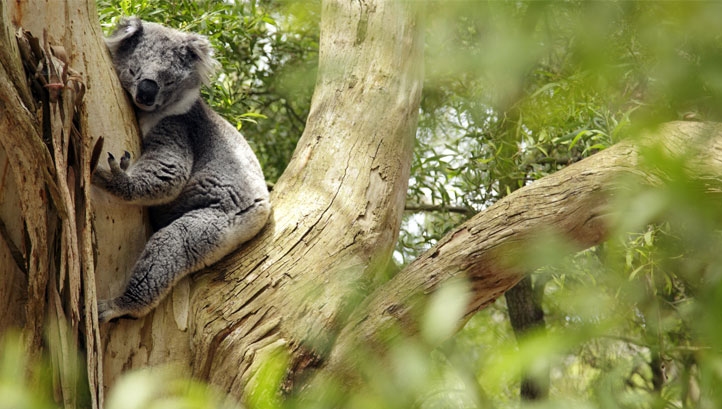 Some three billion animals are estimated to have been killed or displaced by bushfires across Australia in 2020. More than 19 million hectares of habitat were damaged or destroyed, meaning that certain species lost 30% of their entire habitat, according to some reports.
This month, Essity-owned brand Cushelle pledged £150,000 to WWF, to be used to support the charity's efforts to restore habitats in Australia. Cushelle is communicating the partnership with consumers by removing its mascot, Kenny the koala, from three million of its promotional packs of toiler paper. It has also developed a series of short films showcasing what Australia would look like if koalas were to go extinct.
Essity UK & Ireland's marketing director Nicola Coronado said: "We saw the devasting impact the 2020 bushfires had on Australian wildlife and with our brand mascot being a Koala, we know just how special these cuddly creatures are. We are also aware the crisis is far from over, which is why we believe we have a responsibility to actively support the cause and raise awareness among our consumers and beyond."
Sarah George
© Faversham House Ltd 2023 edie news articles may be copied or forwarded for individual use only. No other reproduction or distribution is permitted without prior written consent.