edie feature articles on this day... for October 2014, 2013, 2010, 2005
Take a trip into the past and see what feature articles were in published in October 2014, 2013, 2010, 2005
October 2014
Visionary young chef Douglas McMaster is hoping to ignite behaviour change in the hospitality industry as he prepares to open the doors of the UK's first permanent zero-waste eatery in Brighton.
Read more
A flurry of new initiatives and awards has thrust the fashion industry firmly into the sustainability spotlight, but is this just a passing fad? Edie investigates...
Read more
It has been exactly one year since Resource Minister Dan Rogerson wrote to the industry to 'regretfully' inform them that Defra would be stepping back from some of its waste policy work. But just what impact has that letter had on industry over the year? Liz Gyekye reports.
Read more
· Green dreams: 10 inspirational climate change quotes

· Cash into trash: Energy recovery projects turning investors' heads

· The true business case for the circular economy

· Party Conference round-up: What are the big green ideas?

· Edie explains: Energy Savings Opportunity Scheme (ESOS)

· Liquid assets: A guide to sustainable alcohol

· Molson Coors turns beer green with lightweight innovation

October 2013
Overshadowed by large-scale anaerobic digestion facilities, smaller-scale projects are gaining currency among policy makers. Richard Gueterbock highlights the challenges the emerging sector faces and outlines a few projects.
Read more
SC Johnson, the global manufacturer of household cleaning supplies, is carrying out a five year study into consumer choices - chief sustainability officer Kelly M. Semrau tells edie why encouraging sustainable decisions is imperative to how businesses work in the future.
Read more
With the acquisition of Businessweek in 2009 and The Bureau of National Affairs (BNA) in 2011, paper consumption at Bloomberg has gone from a secondary environmental consideration to one of the company's most prominent issues. Leigh Stringer reports
Read more
· O2 charging its way to sustainability

· Woodland schemes cutting down corporate emissions

· In conversation with O2's Bill Eyres

· The naked truth: Building greater environmental transparency for shareholders

· Labouring over the food waste dilemma

October 2010
From recycling initiatives to offering compostable packaging, computer manufacturer Dell is going greener by the year
Read more
News that the Department for Environment, Food and Rural Affairs (Defra) is to take over policy decisions on food labelling, formerly the remit of the Food Standards Agency (FSA), is an opportunity for greater clarity in this area.
Read more
Engineering consultancy Royal Haskoning and research institute Deltares are seeking solutions to help prevent the repeat of devastating floods experienced earlier this year in Azerbaijan.
Read more
· Puma strides forwards to a greener future

· Contaminated land and planning conditions

· Gulliver's: 50 years in the business

· A new dawn for the industry?

· That's a load better for the facility operators

· Ofwat: the work doesn't stop here

October 2005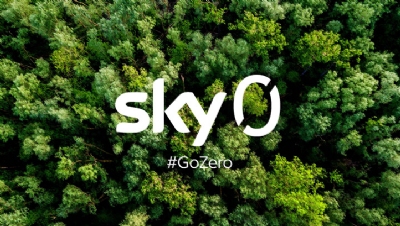 EXCLUSIVE: Sky is facing the daunting task of engaging with 11,000 companies and 24 million customers as part of its new commitment to achieve net-zero emissions by 2030. The group's head of responsible business Fiona Ball outlines how Sky is "dissecting" this target to manage the transfor
Read more
British Telecom saved £128 million last year - and lessened its impact on the environment - by eliminating unnecessary travel for meetings. Lesley King explains how it was done
Read more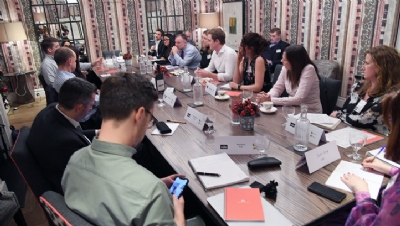 January is now probably just as synonymous with retail discounts as it is with New Year's resolutions. But following a year of unprecedented climate activism, how are retailers planning to increase sustainability action and embed a 'purpose-beyond-profits' approach in 2020?
Read more
· Meet edie's 30 Under 30 class of 2019: Steve Burgess, BBC

· Hydrogen: Is UK policy and industry at a tipping point?

· Edie Environmental Legislation Summary (October 2005)

· Meet edie's 30 Under 30 Class of 2020: Stephanie Palmer, Wienerberger UK

· Messages from the board: CEOs outline the skills needed by the leaders of tomorrow

· Meet edie's 30 Under 30 Class of 2020: Amy Blackwell, Sainsbury's