London's new 'bike library' and a milestone for US renewables: The sustainability success stories of the week
As part of our Mission Possible campaign, edie brings you this weekly round-up of five of the best sustainability success stories of the week from across the globe.
---
Published every week, this series charts how businesses and sustainability professionals are working to achieve their 'Mission Possible' across the campaign's five key pillars – energy, resources, infrastructure, mobility and business leadership.
As UK tabloid headlines filled with news from the Paralympics in Tokyo, projects and initiatives which empower businesses to play their part in achieving a sustainable future, today, continued to launch and scale-up. 
ENERGY: Almost 92% of new energy generation capacity in US is renewable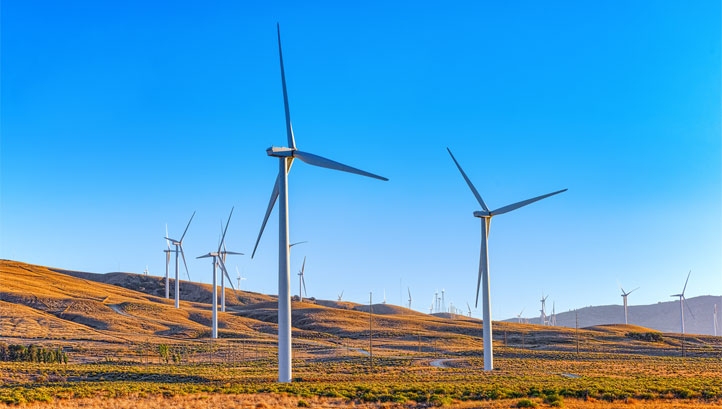 With fossil fuels accounting for some 60% of the US's electricity generation mix and 79% of primary energy consumption, the nation's renewable energy sectors will need to grow considerably for it to meet its Paris Agreement commitments.
But, according to new data released recently by the US Federal Energy Regulatory Commission (FERC) and Energy Information Administration (EIA), the trend is already pointing in the right direction. The official data shows that, over the first half of 2021, renewables accounted for 91.6% od new energy generation capacity. The proportion stood at 100% in June 2021.
Wind led the capacity additions with 5,617 MW, followed closely by solar (5,279 MW). This is equivalent to a 25% rise in capacity for solar and a 10% rise in capacity for wind.
Responding to the data, the executive director of the non-profit SUN DAY Campaign, Ken Bossong, said it "confirms that renewables have now moved into second place – behind only natural gas – in terms of both generating capacity and actual electrical generation". He added: "Renewables' continued, strong growth – especially by solar and wind – suggest that the best is yet to come."
RESOURCES: Partnership forged to recycle 16,000 plastic tree shelters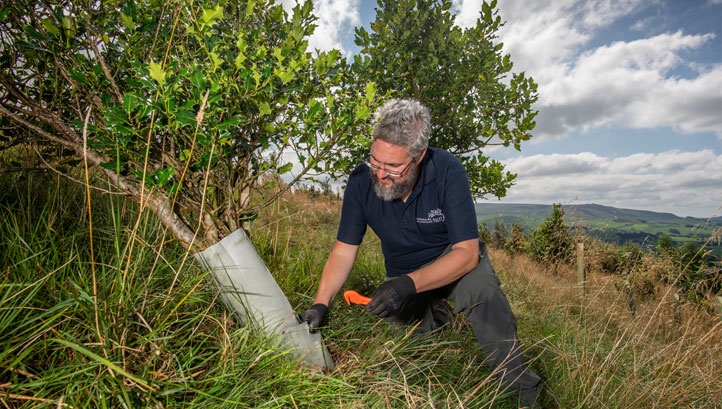 Climate scientists have repeatedly stated that restoring and creating natural habitats, such as forests and woodlands will be necessary to combat the climate and nature emergencies. But this should not, of course, be carried out in a way that adds to the existing plastic pollution problem.
With this in mind, the Yorkshire Dales Millennium Trust has partnered with tree shelter provider Tubex to create a more circular economy for the shelters. Recent weeks have seen the Trust removing some 16,000 plastic shelters from trees which have now grown past the point of needing them. Under the partnership, Tubex will divert them from landfill, sorting them for reuse and recycling. Recycled shelters will be used to make new ones; Tubex currently uses 30% recycled content for plastic products and is aiming to reach 100% as soon as possible.
"Certain trees need plastic tree shelters to have the best chances of growing to successful trees for people to enjoy in the future, but we know some people are concerned around the disposal of plastic," Tubex's customer care director Mike Carroll said.
MOBILITY: 'Bike library' launches in Tower Hamlets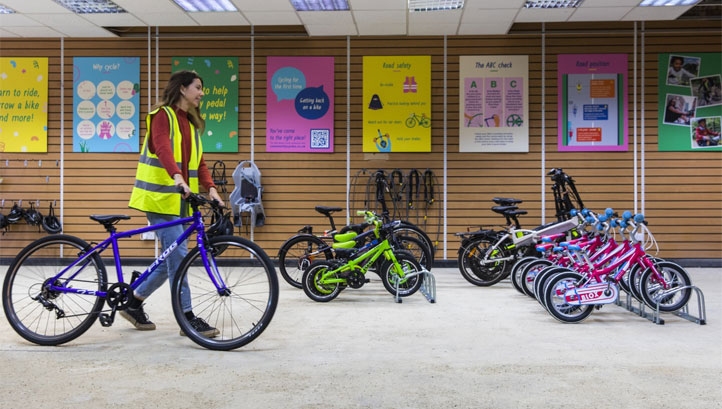 Against the backdrop of the Covid-19 recovery, there is a growing recognition of the fact that delivering net-zero transport cannot be achieved by electrifying vehicles alone; there will also need to be more active travel, especially for short, local trips. The UK Government's ambition is for half of all journeys within towns and cities to be walked or cycled by 2030.
A success story in this space comes from environmental charity Hubbub, which this week opened a new 'bike library' in Poplar, Tower Hamlets, as part of a partnership with active transport charity Sustrans and housing association Poplar Harca. The facility, based in an empty retail unit on the high street, lends bikes for adults and children, free of charge. There are also specialists on hand to provide bike repairs and give cycling advice.
The launch of the scheme comes after a poll by the local council found that just 16% of men and 6% of women in Tower Hamlets cycle at least once a week. Hubbub noticed similar challenges to behaviour change in Poplar as it did in Bow, where it is already run a project in partnership with charity Cycle Sisters, encouraging women to build confidence cycling.
 "Cycling not only helps tackle climate change but it improves air quality, health and wellbeing, tackles congestion and reduces noise pollution on our roads," said Hubbub's chief executive Trewin Restorick.  "The community cycle hub has been co-designed with residents to meet the needs of the community; it breaks down many of the barriers to cycling and it aims to help change the social norm and show cycling is for everyone."
THE BUILT ENVIRONMENT: CDL and MCL Land secure $847m green loan package to build 1,000+ sustainable homes
Shortly after the Climate Bonds Initiative increased its 2021 forecasts for green finance issuance to a record-breaking $500bn, property giants City Developments Limited (CDL) and MCL Land announced that they have secured an $847m green loan package. This will be used to support a joint venture developing two sustainable housing developments in Singapore, jointly covering more than 1,000 apartments.
The funding will be used to support the delivery of residential developments at Northumberland Road and Tengah Garden Walk. Both developments are on course to achieve the BCA Green Mark Gold Plus certification, which is operated by the Singapore Government and is awarded to mark "outstanding achievements in environmental sustainability in the built environment".  Energy efficiency is the key consideration; Garden Walk is targeting Singapore's 'Super Low Energy' standard, which launched for residential developments earlier this year.
The Northumberland Road project will feature 407 apartments and a childcare centre, while the Northumberland Road project will feature 628 homes. They are receiving loan packages of $418m and $429m respectively.
You can read more about the green features of both developments – and about CDL and MCL Land's wider work in green finance and sustainable buildings – in edie's full coverage here.
Image: Singapore Housing & Development Board
BUSINESS LEADERSHIP: Macquarie Group launches training scheme to help unemployed young people into green-collar jobs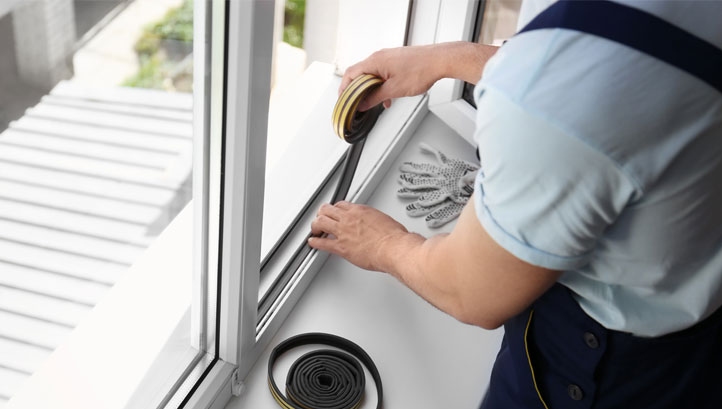 The UK is aiming to have two million people in green jobs by 2030 but, at present, progress is believed to be insufficient. As we wait for more clarity on how the pledges in the UK's Skills for Jobs White Paper, published in January, will be delivered upon, several businesses are forging ahead.
Among them is financial firm  Macquarie Group. This week, the business announced a new partnership with non-profit Generation, in a bid to provide training to help unemployed young people in Britain into green jobs. This demographic was selected as, in previous polls conducted by Generation, 70% of employers reported difficulties hiring skilled workers for junior roles.
In the first instance, the partnership will provide ten weeks of training to 100 participants, aged 16 to 24. The training programme has been designed in partnership with the Retrofit Academy CIC and will equip participants with the training they need to support projects installing renewable energy generation, smart energy technologies and materials that boost energy efficiency in buildings.
Generation has committing to ensuring that 80% of the learners enter a related role within three months of completing the training. Should the trial prove successful, Macquarie Group has stated, it will explore how to offer other courses through the partnership.
Generation's UK chief executive Michael Houlihan said that there is an "unrivalled opportunity to provide a diverse group of young people with the training to enter the rapidly-growing green sector", given the need to transition to a net-zero society, and with the fact that many young people have lost jobs in retail and hospitality during the pandemic in mind.
Sarah George
© Faversham House Ltd 2023 edie news articles may be copied or forwarded for individual use only. No other reproduction or distribution is permitted without prior written consent.