Major employers support Veganuary as Arrival debuts electric bus: The sustainability success stories of the week
As part of our Mission Possible campaign, edie brings you this weekly round-up of five of the best sustainable business success stories of the week from across the globe.
---
Published every week, this series charts how businesses and sustainability professionals are working to achieve their 'Mission Possible' across the campaign's five key pillars – energy, resources, infrastructure, mobility and business leadership.
With the dust now settled on COP26, businesses are keen to show that they can turn environmental ambitions into actions – potentially moving further and faster than national governments. Here, we round up five positive sustainability stories from this week in the first edition of this regular feature in 2022. 
ENERGY: London-based businesses urged to take advantage of grants for solar energy skills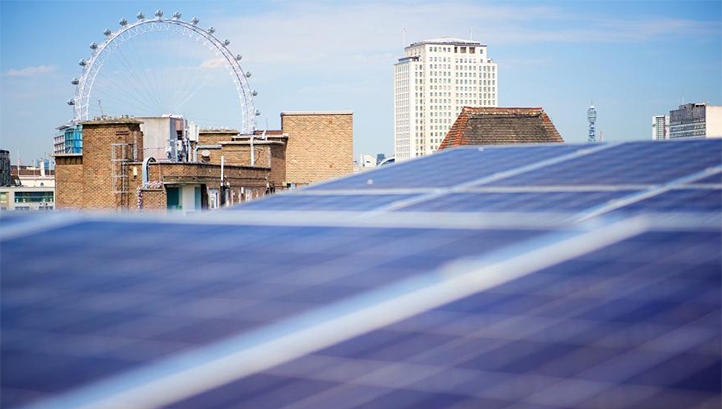 First launched last summer by the Mayor of London and trade body Solar Energy UK, the Solar Skills London scheme will be closing its second phase this month. The scheme provides organisations across greater London, including businesses, with grants to pay for training in solar panel installation, repair and monitoring skills.
Applicants have until the end of the day on Friday 14 January to apply for funding. If successful, they can claim a £1,000 training grant per person.
London is notably targeting the installation of 1GW of new solar capacity by 2030 as it strives to reach net-zero. However, a skills gap could impede progress. A 2020 survey of electrotechnical firms in the UK, by Solar Energy UK and the Electrical Contractors Association, found that more than four in ten solar traders were having difficulty hiring skilled employees.
City Hall has also launched an online London Solar opportunity map, intended to help freeholders, property owners and asset managers to assess whether onsite solar is right for them.  
RESOURCES: Greene King to help punters recycle challenging Christmas plastics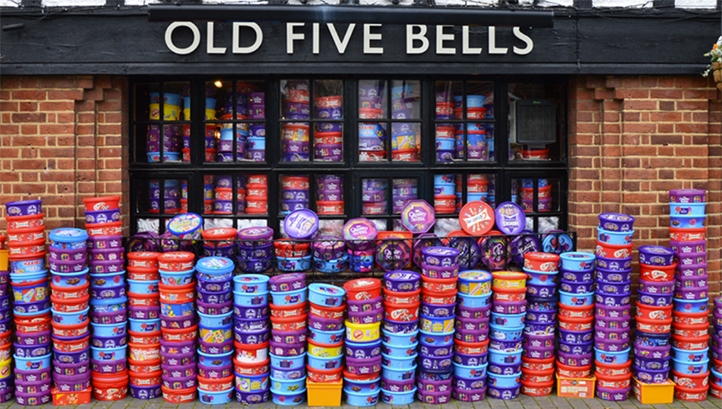 We all know that Christmas is one of the most wasteful times of the year. Food waste, wrapping paper, decorations, crackers and cards all push the UK's waste footprint up by between 20% and 25% during the festive season.
In a bid to tackle waste from plastic tubs containing sweets, chocolates and biscuits – another common source of non-recycled Christmassy waste from UK homes – pub chain and brewer Greene King is running its 'Tub2Pub' recycling campaign until the end of January.
Under the campaign, customers can take used plastic tubs to any Greene King pub, hotel or restaurant for recycling. The tubs will be collected by DWC Polymers for recycling; the firm claims that recycled content can be used in place of virgin content in other rigid plastic products. Also involved in the scheme is recycling and communications firm co-cre8, which is tasked with garnering support for the initiative.
Profits made from selling the recycled tubs will be donated to Greene King's charity partner Macmillan Cancer Support. This should equate to around 8p per tub.
Co-cre8 co-founder Peter Goodwin said: "This year, we really expect the campaign to take off with as many 1,700 Greene King pubs getting behind it. Clearly, last year's campaign was greatly impacted due to COVID restrictions, and yet despite the fact that all pubs were closed, more than five thousand tubs were collected,
MOBILITY: Arrival kick-starts ground trials for its first electric bus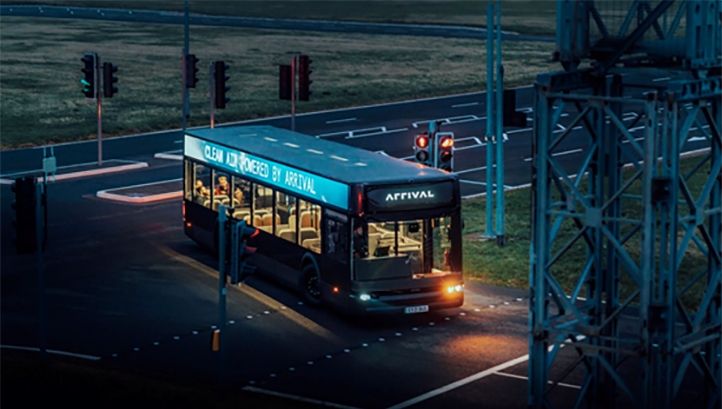 It's been a big week for news on electric vehicles (EVs), with Chrysler committing to launching a full portfolio of battery-electric vehicles by 2028 and Sony confirming that it will launch an e-mobility company in the coming months.
Elsewhere, British EV manufacturer Arrival has revealed that ground trials are now underway for its first bus. The firm has enjoyed growing success since its foundation in 2015, attracting investment from the likes of BlackRock, Hyundai, Uber and Amazon, but has focused on smaller vehicles to date.
Arrival has not yet published information about the new bus's battery specification and range. However, it is claiming that the model is lighter than other battery-electric buses on the market and that it is designed for recyclability at the end-of-life stage. It has also released imagery showing the bus's wrap-around screens and transparent roof.
Public road trials of the bus are set to begin in the first quarter of 2022, under a partnership between Arrival and First Bus. Commercial production of the bus is then expected to begin during the second quarter of 2022.
THE BUILT ENVIRONMENT: Ibstock sets 2040 net-zero target for operations
In this part of this feature, the edie team often feature developments that are particularly innovative in the name of sustainability. However, with an increasing focus on embodied carbon across the built environment sector, we're turning our attentions this week to one of the UK's largest brick and concrete product manufacturers, Ibstock.
After piloting a net-zero pathway at its Atlas factory in the West Midlands last year, the business has this week announced a 2040 net-zero goal for Scope 1 (direct) and Scope 2 (power-related) emissions. There is an interim ambition to reduce emissions intensity, on a per-tonne basis, by 40% by 2030.
Scope 1 and 2 emissions account for around 60% of the business's annual carbon footprint. New goals and plans for addressing indirect (Scope 3) emissions will be drawn up by the end of the year, Ibstock has stated.
Ibstock's chief executive Joe Hudson called the new targets "a bold step on our journey to address climate change and move the business into the low carbon economy".
"Whilst we know we have much more to do, I am delighted that we are making progress on our commitments and are able to announce further carbon reduction targets in such an ambitious timeframe," said Hudson.
BUSINESS LEADERSHIP: More than 75 UK businesses show support for Veganuary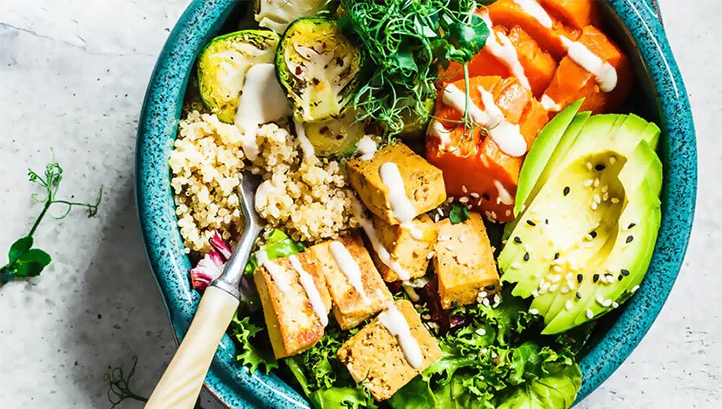 Image: PwC
Launched in the UK in 2014 by a team of environmentalists, the Veganuary campaign challenges participants to eat only vegan foods for 31 days, with a view that they will change their dietary habits in the long term.  The campaign received record levels of support from individuals and businesses in 2021.
We won't know how many individuals are supporting the campaign until the end of the month, but the campaign has revealed that more than 75 UK-based businesses are participating by encouraging their staff to cut out animal products. Engagement tactics for the campaign's workplace challenge include running educational campaigns, hosting related events and changing workplace menus.
Participating firms include retailers Harrods, Marks and Spencer, Superdrug and Papa John's; broadcaster Sky; carmaker Volkswagen; the NHS's supply chain arm and orthopaedic hospital trust; and 'Big Four' accounting firms PwC and EY.
Veganuary's head of communications Toni Vernelli said: "It's great to have so many businesses putting their values into action by taking part in Veganuary's Workplace Challenge; it's a fun way to unite their teams in a shared experience while demonstrating their commitment to reducing their impact on the planet and improving the health and wellbeing of their employees."
Polling by Veganuary has found that around one-fifth of participants cite the environment as their top reason for making dietary changes.
Sarah George
© Faversham House Ltd 2023 edie news articles may be copied or forwarded for individual use only. No other reproduction or distribution is permitted without prior written consent.