Manchester's B-Corp hub and California's bee-friendly solar farm: The sustainability success stories of the week
As part of our Mission Possible campaign, edie brings you this weekly round-up of five of the best sustainability success stories of the week from across the globe.
---
Published every week, this series charts how businesses and sustainability professionals are working to achieve their 'Mission Possible' across the campaign's five key pillars – energy, resources, infrastructure, mobility and business leadership.
Despite the economic shockwaves being felt globally as a result of the coronavirus pandemic, projects and initiatives which empower businesses to play their part in achieving a sustainable future, today, are continuing to launch and scale-up. 
ENERGY: Work begins at 'bee-friendly' solar farm in California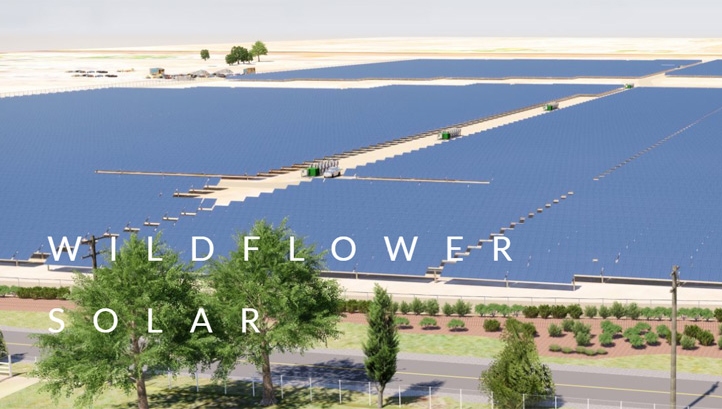 California produces more renewable energy each year than any other US state, playing host to thriving solar and geothermal sectors, and is striving to ensure that its energy sector generates 56% less emissions annually in 2030 than it did in 1990.
This week saw BP subsidiary Lightsource announce that work has started to build a 16.5MW solar project in the state in collaboration with ecology experts. The ambition for the project is not only to power more than 2,500 local homes with clean electricity but to restore pollinator habitats and boost biodiversity by co-locating wildflower meadows on the site.
The Sacramento Municipal Utilities Division (SMUD), one of the largest publicly owned utility companies in the US, has signed a 25-year power purchase agreement (PPA) to procure 100% of the power generated by the project. It is due to come online by the end of the year.
"Adding on benefits such as community solar programs that help contribute to affordable housing, along with implementing long-term land management plans that enhance local biodiversity, are all ways that we can work together to multiply solar's contribution to our nation's economy and environment," Lightsource BP's chief executive of the Americas, Kevin Smith, said.
RESOURCES: New digital marketplace launched for circular fabrics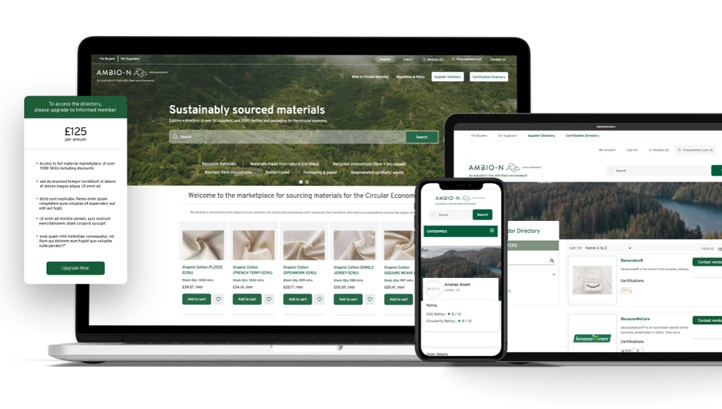 Textiles and fashion are some of the least circular sectors in the world. Research from the Ellen MacArthur Foundation has proven that just 12% of the textiles produced annually are recycled – 11% being downcycled into products like insulation and less than 1% being transformed into new, high-quality products.
With this in mind, social entrepreneur Jordanna Marshall has launched a digital platform connecting the designers and suppliers of circular fabrics – those made using recycled or renewable materials and which are, in turn, designed for reuse and recycling – with end-user businesses. Called AMBIO-N, the platform launches on Monday (21 September) and will list some 60 suppliers initially. 
Information regarding the carbon, oil, water and dye footprint of each material will be listed on the platform, as well as summaries of the cost, life-cycle and social impact of the supply chain. It is hoped that many of the companies exhibiting at London Fashion Week this month will use the tool to help scale up innovative materials. The London Waste and Recycling Board (LWARB) has given its backing to the project.
MOBILITY: Scania debuts its first series of electric trucks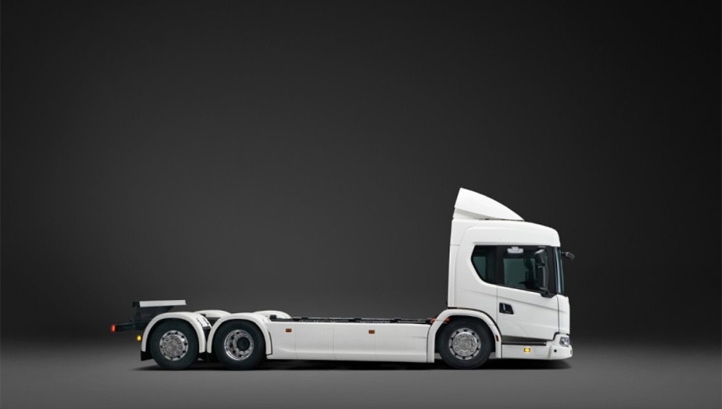 As a general rule, the larger and heavier a vehicle is, the harder it is to electrify. While the electric vehicle (EV) transition is accelerating in the passenger car sector, with record registrations recorded in 2019, decarbonising HGVs is more challenging.
While some firms have opted for biomethane or hydrogen alternatives, Swedish-based manufacturer Scania has this month unveiled fully-electric and hybrid-electric versions of its L- and P-series trucks. The fully-electric version comes in 165 kWh and 300 kWh options, with the latter promising to deliver 250km of range per charge. Regenerative braking systems have been added to the vehicles to improve range.
As for the hybrid trucks, the vehicles have a range of up to 60km and an installed battery capacity of 90 kWh. All vehicles can go from 0-80% charge in less than 45 minutes, Scania said in a statement.
Fleet electrification should be an "essential" concern for businesses operating in "the growing number of urban areas around the world with low-emission city centre zones," Scania's UK sales director Vincente Connolly said. Indeed, such zones are already operating in London and will soon come into effect in cities such as Oxford, Bath, Birmingham, Leeds and Greater Manchester.
THE BUILT ENVIRONMENT: Ground broken at 'net-zero neighbourhood' in Kent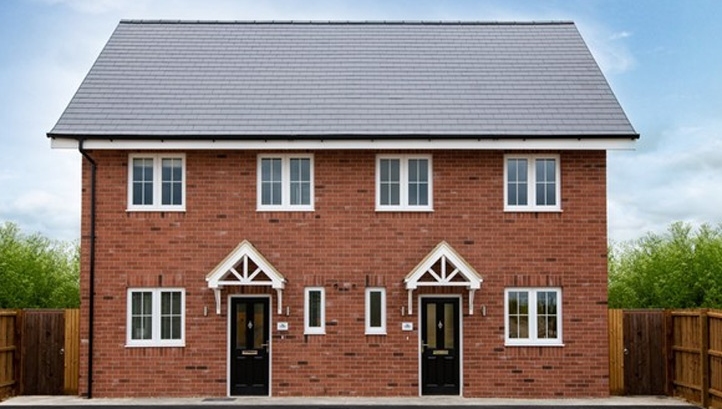 Decarbonising housing was a key priority for the Treasury at the Summer Economic Statement, whereby a total of £3bn was unveiled to help make existing homes more energy-efficient. But with the Conservative Party promising to deliver 300,000 new homes each year, changes will need to be made to new properties, to ensure that historic mistakes around energy efficiency are not repeated. 
To that end, developer Public Sector Plc and specialist NetZero Buildings have partnered to deliver six rental properties in Sittingbourne, Kent, which will produce zero operational carbon emissions. Each home will be fitted with air-source heat pumps, solar roof panels, wall insulation and air-tight doors and windows. None of the properties will have a gas boiler. Modular design principles will be used to ensure that manufacturing is energy and resource-efficient.
The Government has allocated funding through Homes England to the project, which is due to be complete by the end of January 2021.  
"As we all begin the economic recovery from Covid-19 we are extremely excited about delivering Kent's new zero-carbon neighbourhood," Public Sector Plc's chief executive Adam Cunnington said. "Our country not only faces a crisis in the number of homes but also the quality, as well as a global climate emergency."
BUSINESS LEADERSHIP: Manchester to play host to B-Corp hub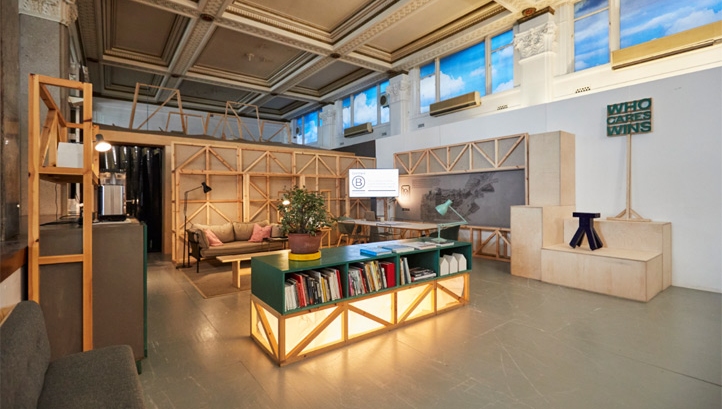 More than 3,300 companies globally have achieved B-Corp certification to date, including more than 270 in the UK. The cohort has grown rapidly in recent times, with more than 600 companies having been added between January and June.  
In recognition of this uptick in membership – and mindful of the fact that many businesses are rethinking their office space after months of working-from-home – Manchester's NOMA neighbourhood has set aside space specifically for B-Corp firms on the ground floor of the Old Bank.
Confirmed occupiers of the open-plan space include Blossom Coffee, Pentameter, With Love Project and Planit-IE. As well as serving as a base for these firms, the venue will play host to monthly events where attendees can learn more about transforming their business to better embed environmental, social and ethical considerations.
NOMA's brand and marketing manager Nicki Moore said the move will "provide space and support for organisations who are working to accelerate a global cultural shift to redefine success in business", ultimately making the city "an even more interesting place to be".
Sarah George
© Faversham House Ltd 2023 edie news articles may be copied or forwarded for individual use only. No other reproduction or distribution is permitted without prior written consent.