Microplastic filters and Tesla's 'Megapacks': The best green innovations of the week
Every week, numerous eye-catching and potentially transformational innovations are being developed to help businesses and nations turn their green ambitions into actions. Here, we round up six of the best.
---
As July came to a close and we bade a fond farewell to a month full of big green policy announcement and climate action, new Prime Minister Boris Johnson began to face his first major calls to bolster the UK's net-zero target with clearer policy frameworks. 
From climate campaigners and academics, to business leaders and celebrities, calls for more ambitious short-term policies on issues such as low-carbon buildings, electrified transport and green trade deals have been hitting Johnson's desk hard and fast.
But some companies are already ahead of the policy game, having developed concepts, products and systems to tackle some of the world's most pressing environmental and social challenges. Here, we round up five of the innovations that are helping businesses and governments achieve a sustainable future, today.   
Microplastic-busting magnets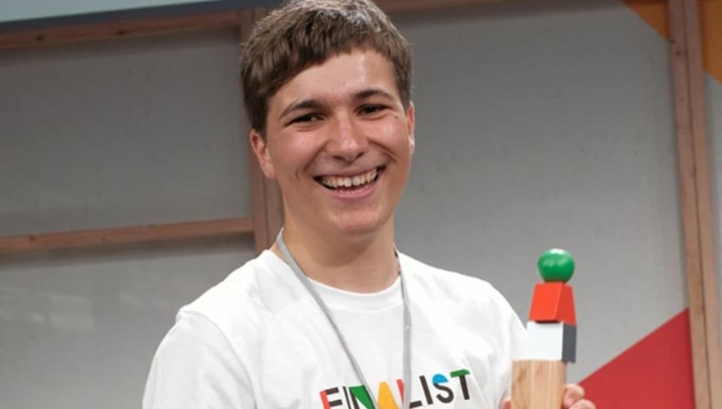 Last year, the 'Reducing Household Contributions to Marine Plastic Pollution' report revealed that up to 32,000 tonnes of microplastic pollution enter British waterways each year – mainly from vehicle tyres and clothing. Once in the natural environment, these particles are often eaten by wildlife and, in high concentrations, can also negatively affect plant growth.
In a bid to tackle this invisible part of the plastics pollution crisis, 18-year-old student Fionn Ferreira has developed a non-invasive method for removing microplastics from freshwater. The method works by pouring a combination of oil and magnetite powder into the water, where it sticks to the plastics. Magnets are then used to attract the newly-magnetised plastics from the water.
In a series of more than 1,000 tests of the method at a domestic scale, an average of 87% of microplastics present were removed from the water. Ferreira, who works as a curator at the Schull Planetarium in Ireland, was this week awarded the top prize at Google's annual science fair for his invention. He told The Irish Times that he plans to use the €45,000 prize money to further develop and scale up the solution.
Tesla's battery storage 'Megapacks'
A new report this week from Bloomberg New Energy Finance (Bloomberg NEF) concluded that the global energy storage market will surge from 9GW of potential capacity and 17GWh of output to more than 1,090GW and 2,850GWh by 2040, amid falling technology costs.
Keen to cash in on this trend, carmaker Tesla has launched its first utility-scale battery storage technology, called 'Megapack'. According to Tesla, each Megapack unit will boat up to 3MWh of storage and 1.5MW of inverter capacity. The idea is that the units, which are supplied fully-assembled, can be installed more rapidly (up to ten times as fast) and at a lower cost than most battery storage units – or new fossil-fuel generation facilities of comparable size and capacity. Moreover, Tesla claims that its solution takes up 40% less space than comparable battery storage solutions, requiring one-tenth of the number of parts typically needed.
The first full-scale Megapack facility to be sold under a commercial agreement is set to be installed by PG&E, at Moss Landing energy storage site in California.  
Henkel's recyclability software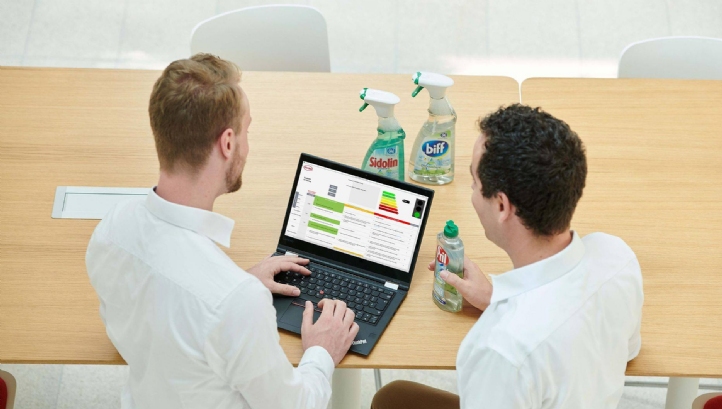 As is the case with many developed countries, the UK does not yet have a unified set of rules regarding what is recyclable at kerbside level. This challenge is widely attributed to a lack of progress in England's recycling levels, with latest statistics showing that the country is not on track to achieve its recycling target of 50% by 2020. 
One potential solution which could help consumers and sustainability professionals alike determine whether their packaging is truly recyclable has this week been launched by Henkel, in the form of a free piece of software called EasyD4R. The tool scans packaging labels in order to evaluate its recyclability based on its composition, colour pigment and weight. This information is then related to the user in the form of a "traffic-light" system, with green being widely recyclable and red being hard-to-recycle.
EasyD4R was developed in collaboration with bodies that produce widely recognised recyclability criteria, such as Plastics Recyclers Europe, and was independently verified by the Fraunhofer Institute for Environmental, Safety and Energy Technology Umsicht. Henkel will now use the tool to adapt its own packaging portfolio in line with its plastics sustainability strategy and has also made it open-source in the hopes of spurring wider progress.
Solar forecasting systems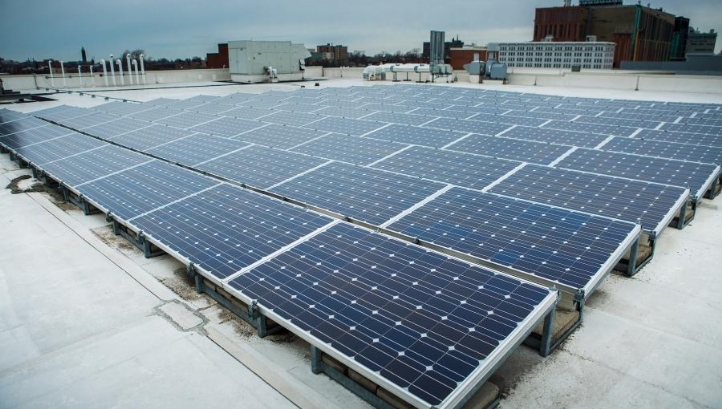 As part of its bid to operate a zero-carbon electricity system by 2025, National Grid Electricity System Operator (ESO) has partnered with data science and artificial intelligence (AI) body The Alan Turing Institute in a drive to make solar generation more efficient.
Under the partnership, National Grid ESO – a separate entity from National Grid Group – has installed a machine-learning-enabled solar forecasting system to predict when, where and why the UK's solar generation network will experience peaks and lulls. The system takes in historical data and utilises around 80 other input variables, mainly concerning weather, time of year and time of day, to arrive at an output generation figure. Crucially, it is capable of improving its accuracy over time.
Trials of the system on National Grid ESO's existing solar assets found that forecasting accuracy was improved by 33%, when compounded with other machine learning systems. The organisation will therefore continue using the innovation while exploring "other new avenues" toward a more efficient, lower-carbon grid.
Prada's closed-loop bag
From C&A's Cradle to Cradle jeans and T-shirts, to H&M Foundation's mechanical recycling facility for textile blends, the past year has been full of success stories for innovations aimed at making the fashion industry more circular. This progress is much-needed, with the global fashion system now generating around one-fifth of the world's annual waste by weight.
Another innovation in this space which big companies are beginning to back is recycled Econyl material from nylon manufacturers Aquafil. Aquafil has used life cycle assessment tools for more than three years to determine the environmental impacts of its products, which led to the creation of a fabric called "Regenerated Nylon", made entirely from discarded fishing nets and other waste materials.
Following on from Napapijri's launch of a fully recyclable jacket made from Regenerated Nylon, as well as fabric scraps from mills and carpets, Prada has debuted an Econyl handbag, which also purports to be fully recyclable. The bag is being promoted through a web series of mini-documentaries, co-produced with National Geographic, and forms part of the fashion house's commitment to only use recycled nylon by 2021.
Next-generation EV batteries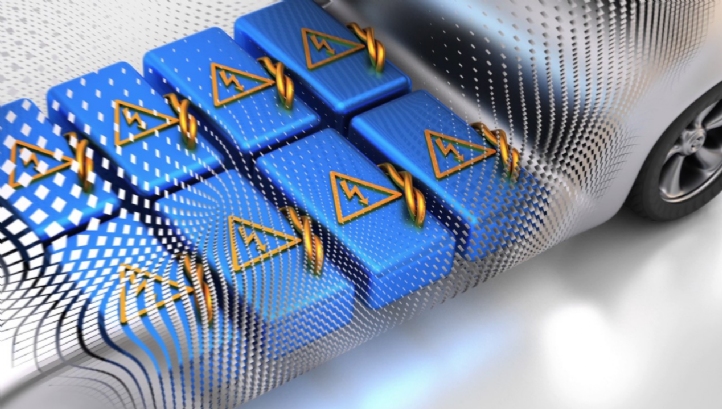 According to PwC, the number of electric vehicles (EVs) in the UK rose by more than 50% between 2016-2017. While this trend is a sign of the electric mobility revolution beginning to take a firm hold, a lack of equally rapid progress in charging infrastructure installations means that range anxiety is still a barrier to EV adoption for fleet managers and individual motorists alike.
One innovation which could solve this problem is a new EV battery cooling system, whereby dielectric fluid – rather than traditional air systems or cooling plates – are used to optimise performance. Such a system was this week confirmed to be in the pipeline by the UK Government's Faraday Battery Challenge, which has provided R&D funding for the endeavour to specialist materials manufacturer M&I Materials and consultancy Ricardo.
The two companies will now work together to explore how best to keep batteries at their optimum temperature, which they claim could make charging faster and therefore cheaper, while also improving cell power output and longevity. The hope is that immersion cooling for EV batteries will become commercially viable at scale while retaining existing forecourt experience models.
Sarah George
© Faversham House Ltd 2023 edie news articles may be copied or forwarded for individual use only. No other reproduction or distribution is permitted without prior written consent.