Microwave boilers and autonomous EVs: The best green innovations of March 2021
Every month, numerous eye-catching and potentially transformational innovations are being developed to help businesses and nations turn their green ambitions into actions. Here, we round up five of the best from March 2021.
---
As March comes to a close, we wave farewell to a month that saw the edie team hosting its first virtual Circular Economy Week campaign, featuring an array of expert speakers from organisations including the Ellen MacArthur Foundation, Zero Waste Scotland and Planet Patrol.
While mainstream news headlines have, understandably, focused on the international rollout of vaccines and on social justice movements aiming to better protect women in the UK and Asian communities in the US, there have also been major environmental announcements from policymakers and businesses alike. On the former, a bill that would commit the US to net-zero by 2050 was introduced to the House of Representative, while the UK Government faced accusations of hypocrisy over its handling of the Green Homes Grant. On the latter, Netflix announced a net-zero target as the COP26 unit revealed that one in three FTSE100 firms are signed up to the Race to Zero. 
All the while – despite decreased investments in some fields –  innovators have continued to develop or scale up new products, concepts and systems which could help corporates and governments to lead the development of a resource-efficient, low-carbon, socially equal world.
In this round-up, edie outlines six of the most promising green innovation stories from March 2021 (it's not an April fool!) 
Recycling for problem plastics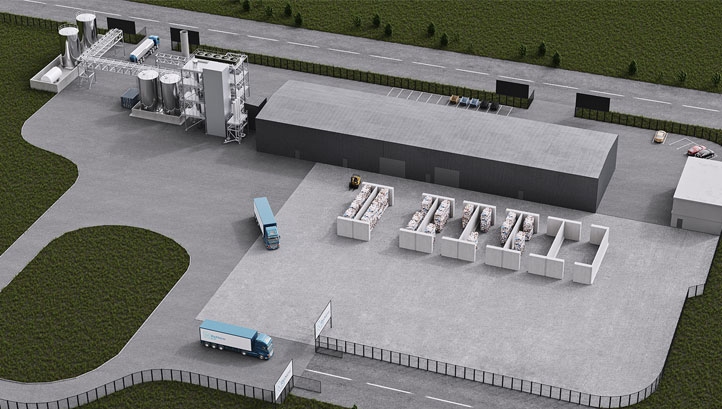 It is estimated that just 9% of all plastics ever produced have been successfully recycled. Mechanical infrastructure is often not suitable for processing certain plastics, including black plastics and flexible films, so more innovative solutions are emerging at a pace.
Among them is a "hydrothermal" process from UK-based tech firm Mura, which recently begun construction on its first large-scale recycling plant in Teesside and is hoping it will come online in 2022. The process uses supercritical steam to convert plastics back into their oil and chemical components. Components can then be purified ready for reuse as virgin-grade.
Mura claims that the technology can be used on all kinds of plastics, including multi-layer films, and that it retains the material quality, meaning that the same plastics can undergo more recycling cycles. The Teesside plant will have the capacity to process 80,000 tonnes of plastics every year. Mura is also planning similar facilities in Germany and other markets.
Pictured: An artist's impression of the proposed Teesside facility.
Chemical-free plastic cleaning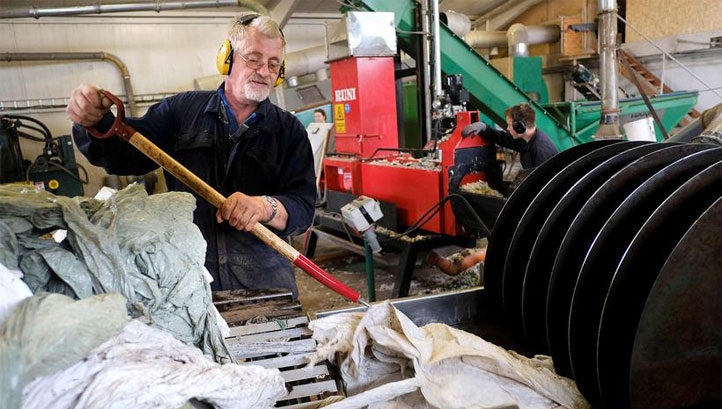 Another innovative plastic recycling solution comes from Iceland-based Pure North Recycling. The firm uses geothermal wastewater, which is naturally heated, to clean plastics before they are recycled. Traditional plastic recycling plants use water heated using fossil fuel energy and, even then, may need to add chemicals to the cleaning process to ensure successful processing.
Geothermal heat is then used to dry the plastics before they are processed. The heat comes from the natural landscape in Hveragerdi, 28 miles away from Icelandic capital Reykjavik,
Pure North Recycling Claims that each tonne of plastic it recycles emits 0.7 tonnes less CO2e than traditional recycling technologies globally. This figure was calculated as part of a life cycle assessment from third party Resource International. The firm currently recycles 2,500 tonnes of plastic annually and is hoping to scale to 5,000 tonnes in the near future.
Autonomous, on-demand public transport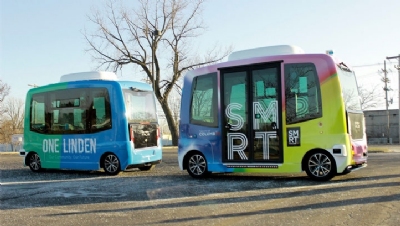 Much has been said in recent months about the role that public transport will play in the net-zero transition and the green recovery. Lockdown restrictions have led to a drop in public transport use in many geographies, yet modal shift is widely regarded, alongside electrification, as key to low-carbon road transport.
A potential innovative solution is autonomous, on-demand, electric ride-pooling vehicles, which are set to be trialled in the South of Germany in 2023. It was announced this week that the German Government has funded a collaborative project working to launch such vehicles in the Kelheim district, north of Munich to the tune of €10.9m. The project is called 'KelRide'.
Under the project, autonomous electric shuttles will be made available to members of the public via a digital booking platform. The shuttles will have a passenger capacity of 15 people and batteries that can go 14 hours between charges. A key challenge the developers are certain they will be able to overcome is adverse weather conditions; rain, snow and fog have historically proven a challenge to operating autonomous EVs.
KelRide vehicles are expected to hit the roads by 2023 and the project partners have stated intentions to work with other public transport firms to deliver an "integrated" solution. Partner organisations are transit tech firm Via; autonomous vehicle provider EasyMile; Kelheim District; the University of Berlin and technical services firm TÜV Rheinland.
Pictured: EasyRide's EZ10 shuttles – the model which will be used in Kelride.
Microwave boilers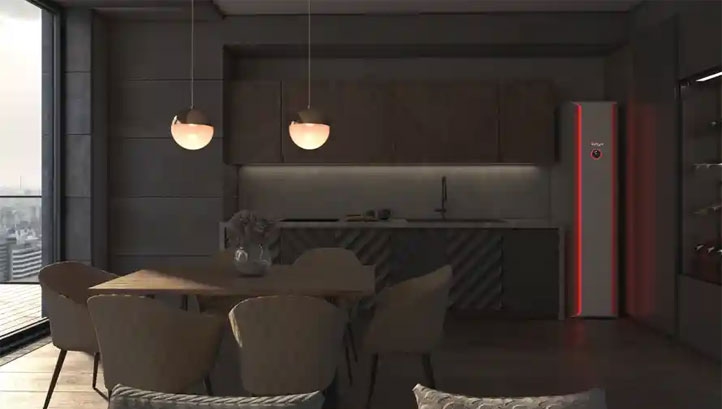 Low-carbon heat has been a hot topic in recent weeks in the UK. With the publication of the UK's Hydrogen Strategy and Heat and Buildings Strategy imminent, businesses and homeowners are waiting for clarity on the technologies that will be right for decarbonising their heat.
Heat pumps, heat networks and hydrogen will all be on the table – but a more innovative alternative to gas boilers comes from UK-based heat tech brand Wayv. Wayv has created boilers that heat water using microwave boilers and claims that they could cut annual emissions from the average British family home by up to 24%.
According to Wayv, the new boilers will be a plumbing-compatible replacement for existing gas boilers. The UK Government is notably banning new gas boilers in new homes in 2025 and extending this to a ban on retrofitted replacements by 2030.
Wayv is currently building prototypes and expects in-house trials to begin in 2022. The first sales to customers could then be recorded in 2024 if all goes to plan.
Virtual fences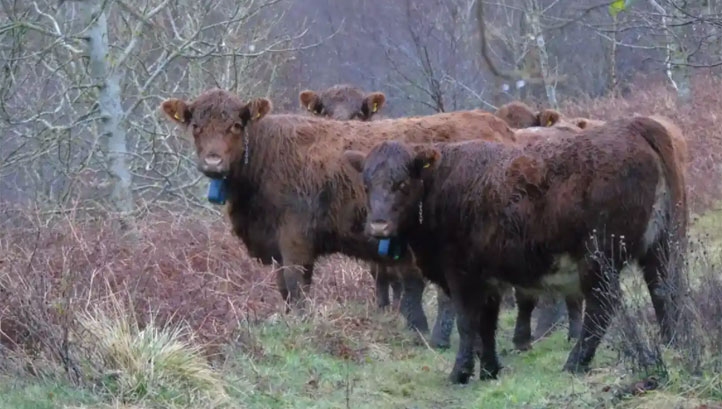 With the 15th biodiversity COP on the horizon and the links between nature loss and climate change becoming clearer to scientists with every passing year, many businesses are rethinking their approach to conservation and restoration across the supply chain. For no sector will this be more pressing than agri-food, estimated to be the driver of around three-quarters of historic deforestation.
One innovation that purports to help with nature conservation and restoration, while also improving animal welfare and boosting farmer efficiency, is Nofence. As its name suggests, the technology provides a virtual fence for livestock, mitigating the need for physical fences. The system works by ensuring that animals wear a solar-powered collar with GPS technology, linked to a virtual map of the land. When animals approach the fence line, the collar plays a melody. This is enough to get many to turn around. Should they proceed, they receive a small electric pulse.
Nofence has delivered the collars, which cost £300 per animal, to grazing herds in Norway, Spain, France, Germany, Belgium, Italy and the UK. Some UK-based organisations using the tech include the National Trust and RSPB, who have seen the application help to keep cows away from protected springs, wildflowers and bird habitats.
Image: RSPB, cows at the reserve of Geltsdale in Cumbria
Sarah George
© Faversham House Ltd 2023 edie news articles may be copied or forwarded for individual use only. No other reproduction or distribution is permitted without prior written consent.