Multiplex's social strategy and Spain's clean energy package: The sustainability success stories of the week
As part of our Mission Possible campaign, edie brings you this weekly round-up of five of the best sustainable business success stories of the week from across the globe.
---
Published every week, this series charts how businesses and sustainability professionals are working to achieve their 'Mission Possible' across the campaign's five key pillars – energy, resources, infrastructure, mobility and business leadership.
As the dust settles on COP26, businesses are keen to show that they can turn environmental ambitions into actions – potentially moving further and faster than national governments. Here, we round up five positive sustainability stories from this week. 
ENERGY: Spain unveils €6.9bn clean energy investment package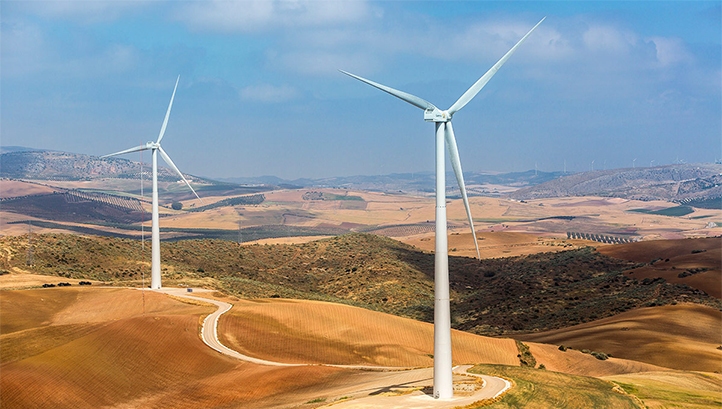 It's been a busy week for green policy in the EU, with the new German administration settling in, the French 2022 election candidates outlining their climate approaches and the European Commission signing off the second half of its 'Fit for 55' package, including measures to decarbonise buildings and transport.
Also, the Spanish government announced on Tuesday (14 December) a new €6.9bn package for renewable energy generation, green hydrogen infrastructure and battery energy storage. The package will be spent over a two-year period and forms part of Spain's Covid-19 recovery funding.
It is hoped that the move will attract a further €9.4bn in investments from the private sector. Spain has launched a new financing tool, called PERTE, to help simplify joint public-private investments. The country notably adopted its first climate change and energy transition law this year, headlined by a target to reduce absolute annual emissions by 2030.
Image: Gamesa
RESOURCES: Thakeham forges new supplier scheme to reduce plastic use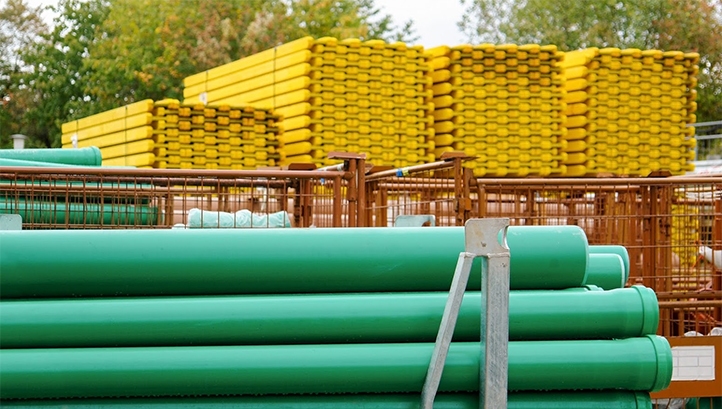 When we think of reducing plastic pollution, we probably think of consumer goods packaging, or maybe fishing gear and microplastics. But another major source is the construction industry, which accounts for about one-fifth of the global demand for plastics.
To help accelerate the uptake of plastic-free solutions, developer Thakeham Group has launched a new plastic pledge for suppliers, encouraging them to measure and reduce their plastic use; to improve take-back systems and to source recycled plastics where plastics are needed. It has garnered the support of 13 key suppliers so far, collectively representing £90m of annual turnover. This has helped Thakeham to identify more than 80 kinds of plastic products commonly used in its value chain, which will inform the development of solutions.
Thakeham Group is notably a business member of Surfers Against Sewage, and the charity has stated that it is pleased to see Thakeham "going above and beyond" beach cleans, to tackle some of the root causes of plastics pollution. Biffa is also supporting the initiative.
The firm's head of sustainability Josie C-Thornewill said: "The best way we can achieve the most significant result is by empowering our suppliers to join forces in making a difference. By working together, we can create change across the construction industry."
MOBILITY: Hammersmith and Fulham on track to install 1,000th EV charger this month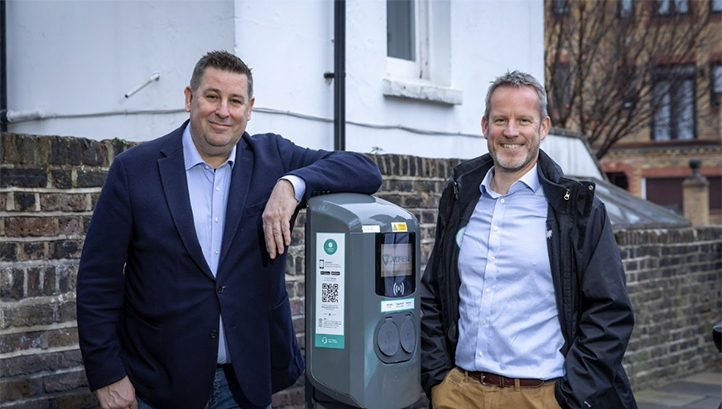 For several years, the growth of the UK's electric vehicle (EV) stock has been outpacing additions of charging points, presenting challenges around range anxiety.
There have been several positive moves in this space recently, though, including Gridserve's announcement last week that two rapid charging forecourts are now under construction in Norwich and at Gatwick Airport. Elsewhere, Hammersmith and Fulham Council has announced that its partnership with Liberty Charge will see 55 new fast, dual-socket charging points installed by the end of December.
These 110 sockets will all be on-street. They will bring the number of charging points in the local area past the 1,000 mark. More than half (600+) of these points are publicly available.
Hammersmith and Fulham Council is notably working towards net-zero for the borough by 2030. Council leader Cllr Stephen Cowan said there are plans for more electric scooters and better cycling lanes as well as EV charging, to help deliver this goal.
Pictured: Cllr Cowen (left) and Liberty Charge's chief executive Neil Isaacson (right)
THE BUILT ENVIRONMENT: Multiplex leads call for just transition to net-zero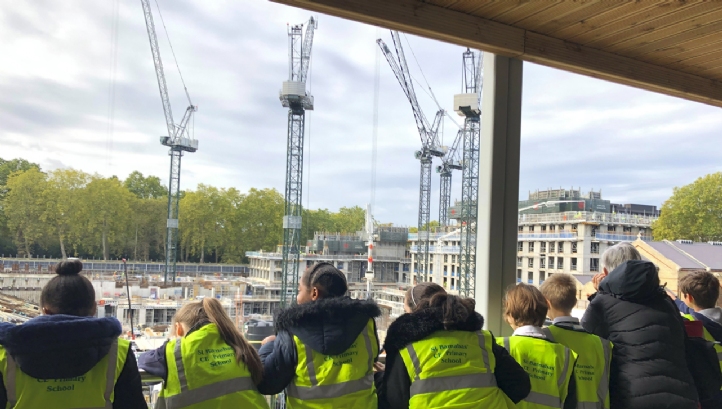 After publishing new climate targets through to 2030 earlier this year, construction contractor Multiplex has this week published a new social equity strategy which it claims will ensure "no one is left behind in the race to net-zero".
Targets for 2022 include implementing flexible working policies at all project sites and ensuring that half of new graduate hires are women.
Then, by 2025, Multiplex has pledged to develop five new green job skills training routes; to pay all first-tier suppliers the Real Living Wage or more, and to ensure one-third of company spend goes to SMEs. There are also commitments to end employee exposure to diesel emissions and to offer 50 work placements to people from disadvantaged backgrounds.
There are also new targets for 2030. By this point, all key materials will have their supply chain screened for human rights risks, for example.
Multiplex said in a statement that while the sector represents 8.5% of the UK workforce, there are several systemic vulnerabilities that "prevail" and need to be properly addressed, including pressures on physical and mental health, ESG risks across the supply chain and a structural lack of diversity.
"As one of the largest industries in the world, construction has considerable scope to lead the way and implement the changes necessary to contribute towards reducing inequality and building more inclusive societies," said Multiplex UK's managing director Callum Tuckett.
"We believe there is an urgent need to recalibrate, to ensure a coordinated and well-planned response, with social equity integrated into our decarbonisation roadmap and at the very heart of our approach to ESG."
BUSINESS LEADERSHIP: Climate tech investor plans new workspace at London's County Hall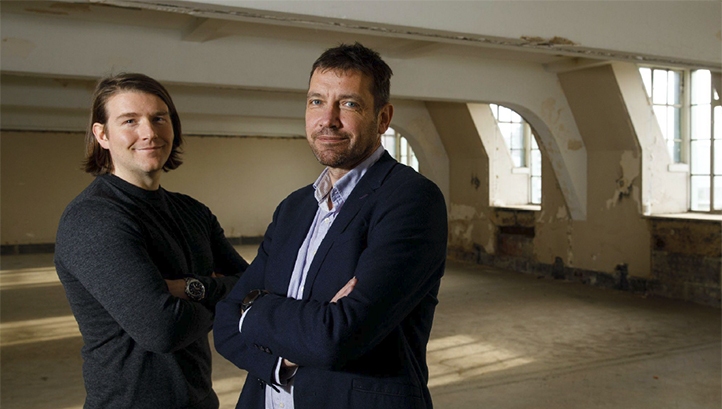 New research from PwC this week revealed that climate tech investment from venture capital and private equity funds was more than three times higher in the first half of 2021 than in the first half of 2020.
It is timely, then, that early-stage investment platform Sustainable Ventures has worked with Big Issue Invest to confirm its largest workspace yet, at London's County Hall. The venue, will enable new companies to rent affordable space with quick access to Parliament and to some of the capital's biggest finance and research facilities.
Sustainable Ventures is hoping to get more than 1,000 businesses involved in the hub by 2025, collectively delivering more than 4,000 new jobs. The venue, on the third and fifth floors of County Hall, has been empty for more than three years and will now be given a new lease of (green) life.
Image: Luke MacGregor. Pictured: Sustainable Ventures founders James Byrne (L) and Andrew Wordsworth (R)
Sarah George
© Faversham House Ltd 2023 edie news articles may be copied or forwarded for individual use only. No other reproduction or distribution is permitted without prior written consent.