Nestle's biodegradable breakthrough and water ATMs: The best green innovations of the week
Every week, numerous eye-catching and potentially transformational innovations are being developed to help businesses and nations turn their green ambitions into actions. Here, we round up six of the best.
---
With Parliament now more than a week into its summer recess and many of us taking time out of the office to be with our families, you'd be forgiven for thinking that all things green grind to a halt at around this point in August. 
But this hasn't been the case, with climate experts releasing new, in-depth reports on land use and water scarcity; major corporates making multi-million-pound investments in renewable energy and innovations which could help businesses and nations deliver on their climate, energy, waste and water targets continuing to emerge. 
Here, we round up six of those products, concepts and systems, to showcase the green technologies which could become commonplace in the not-so-distant future.
Water ATMs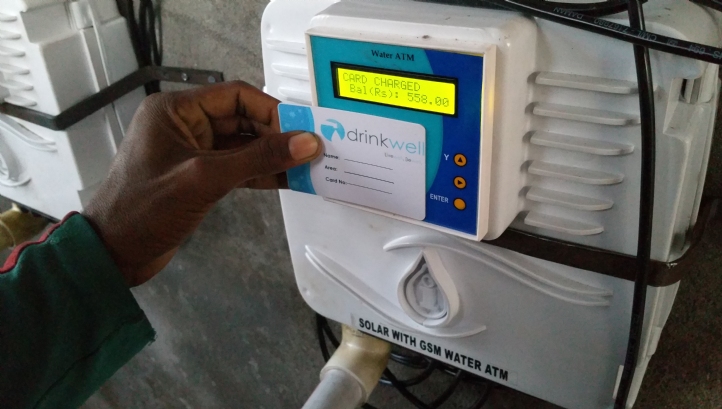 This week, a new report from the World Resources Institute (WRI) concluded that one in four people globally are living in regions affected by extreme water stress. The problem is particularly pronounced in places such as sub-Saharan Africa and India, which are already feeling the effects of climate change and which have not made large investments into improved water infrastructure in recent times.
In response to the issue, entrepreneur Minhaj Choudry has worked with knowledge marketplace GLG to bring water "ATMs" to more than 250,000 people across India. Under the system, businesses and local authorities fund the installation of a water ATM in their community, while local residents are given RFID-chip-enabled "Drinkwell" cards. To use the network, they load the card with credit and hold the card on the ATM's senor to check their credit and begin dispensing.
The ATM units are equipped with mechanical, digital and cloud-based automation technology to reduce leakage and overpayment. To date, more than one million litres of water have been delivered using the ATM network.
Hyundai's solar car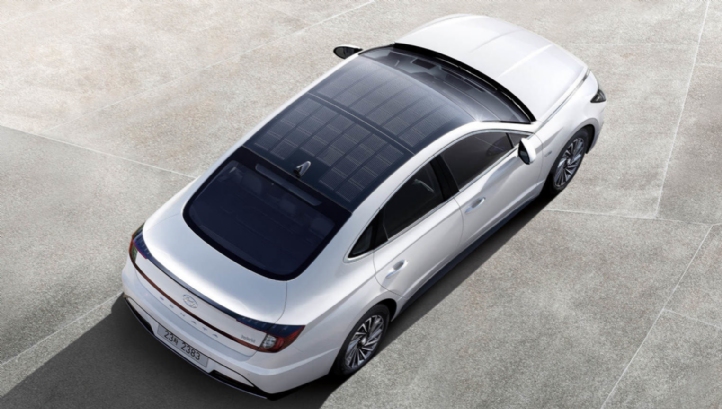 Following on from the launch of Toyota's futuristic Prius Prime with ultra-thin solar panels on its roof, bonnet and tailgate and Lightyear's solar car with a 450-mile range, Hyundai has this week made its first foray into the solar car market.
The Korean auto giant has released a version of its Sonata hybrid that has rooftop solar panels – an adaptation it claims will add up to 800 miles of free charge to the vehicle annually. Hyundai claims that the solar array on the roof of the sedan could supply up to 60% of the power for the vehicle's battery, provided that the solar roof, which only operates when the car is parked, is used for six hours per day.
Hyundai has confirmed that it plans to sell the solar Sonata in North America and Korea only, and to offer the roof as an optional extra on other models across its electric vehicle (EV) portfolio. However, a price and a release date have not yet been confirmed.
EV conversion kits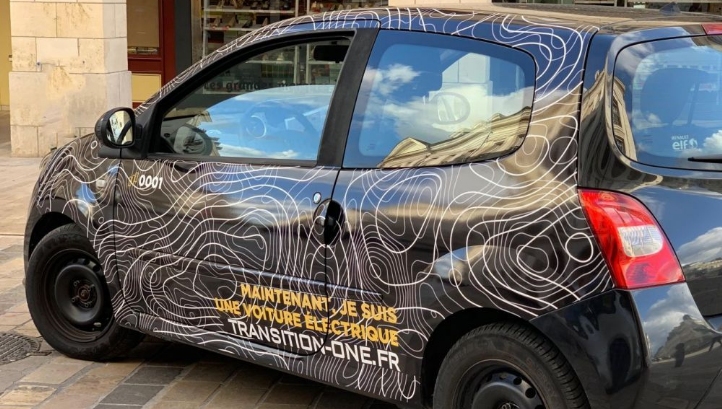 Also on the topic of electrified transport, French start-up Transition-One has recently applied for permission from national and EU-wide regulators to sell retrofitting "kits" that enable motorists to convert their old diesel cars into electrified models.
The kits contain the equipment and instructions necessary to add an electric engine, battery pack and connected dashboard to some of the most popular old (10+ years) diesel models in Europe, including Fiat Chrysler, Volkswagen, Renault and PSA Group cars. Crucially, the kits will retail for around €8,500, or €5,000 in France after Government subsidies. Transition-One founder Aymeric Libeau told Bloomberg that his innovation will, therefore, help motorists who cannot afford new EVs, which typically retail for a minimum of €20,000, to electrify their transport.
Libeau expects French and EU regulators to give him the go-ahead by the end of the year and has plans to start taking pre-orders for the kits in autumn.
Microplastic-filtering washing machines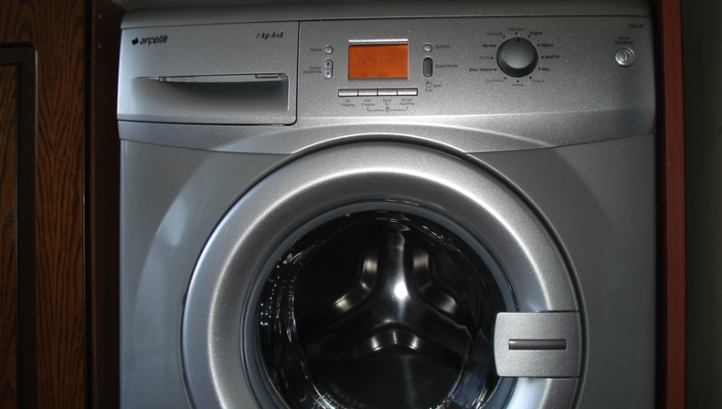 Last year, the 'Reducing Household Contributions to Marine Plastic Pollution' report revealed that up to 32,000 tonnes of microplastic pollution enter British waterways each year. Clothing is a key cause of this problem, with 2,300-5,900 tonnes of plastic fibres from washing machines and garment factories finding their way into nature annually in the UK.
With shows such as the BBC's War on Plastic having shed light on this issue, shoppers are snapping up microplastic-filtering devices that are added to washes, such as Cora Balls and special mesh bags. But this week saw Turkish home appliances brand Arcelik go one step further, unveiling a washing machine fitting which filters the tiny plastics shed by textile blends and fabrics like polyester during washing.
The filtration box purports to capture more than 90% of microplastic fibres shed during a typical wash cycle and is located in the detergent drawer. In a bid to discourage consumers from washing the filters out in the sink at the end of their usable life, Arcelik will encourage customers to post them back to the company for recycling. The filtration boxes are due to be fitted to the company's Beko and Grundig models as standard from early 2020.
Forest-friendly fibres
The Intergovernmental Panel on Climate Change's (IPCC) landmark report on land use this week served to hammer home the importance of combatting deforestation to averting the worst impacts of global warming. It was published shortly after Global Forest Watch (GFW) estimated that 3.6 million hectares of tropical forest were cleared in 2018 – equivalent to the size of Belgium.  
One innovation which could help companies minimise the forest impact of their products comes from Californian start-up Lingrove, which has developed a wood-free composite material that purports to be carbon-negative and bio-based. The material, made using flax linen fibres and a sugarcane-based resin, is called Ekoa and is designed to be lightweight and highly mouldable.
Lingrove claims that the material's life-cycle involves the sequestering of more carbon than it emits, because the flax used to make it is not cut down but rather partially stripped and then left to replenish itself. Ekoa has been manufactured since 2014 but has recently received investment from a number of SMEs and corporates, including Tesla, Burn Water and Ashley Lloyd Surfboards.
Nestle's biodegradable security tags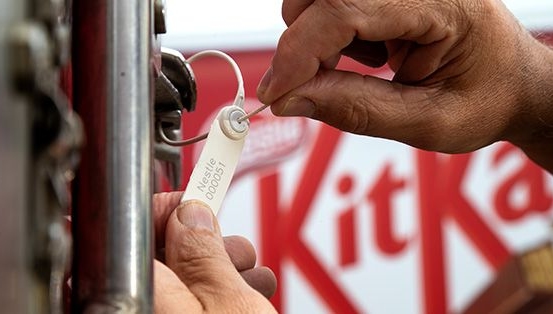 The past few months have seen Nestle launch a number of recyclable and biodegradable packaging formats, including a paper-based alternative to flexible plastic wrapping for its YES! snack bars and a recyclable paper pouch for its new chocolate milk drink, Nesquik All-Natural powder.
Now, in a further move to reduce its plastic output, the multinational's UK & Ireland arm has begun using biodegradable security seals on its transport fleet. Made by seal manufacturer Mega Fortis Group, the seals are designed to break down in nature, outside of industrial conditions – while still being strong enough for purpose.
Nestle currently uses more than 200,000 security seals for its UK operations annually. The plastics predecessors to the new biodegradable seals have historically been sent to landfill, as their weight and composition are not compatible with most recycling infrastructure.
Sarah George
© Faversham House Ltd 2023 edie news articles may be copied or forwarded for individual use only. No other reproduction or distribution is permitted without prior written consent.